(Last Updated On: September 4, 2020)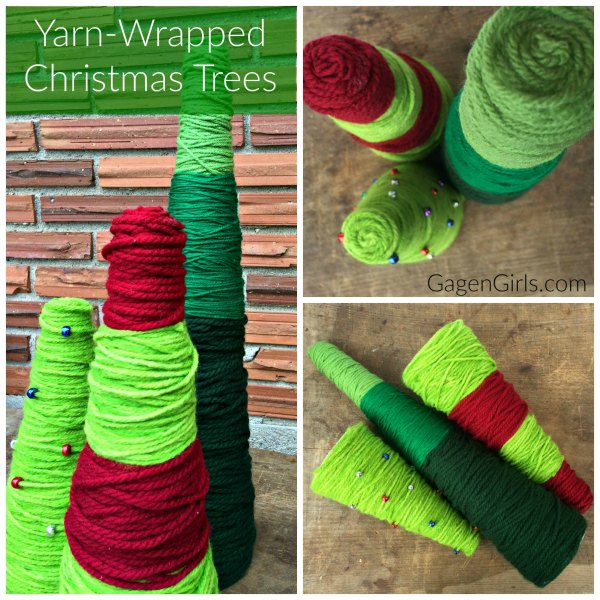 Yarn Wrapped Christmas Tree Craft
This year, yarn-wrapped items have been popping up all over the place, have you noticed? They are so cute, and look to be pretty easy to make! Sam from Gagen Girls decided to use this style in her own handmade holiday decor!
These beautiful Yarn-Wrapped Christmas Trees add a touch of rustic charm and only take 15 minutes (plus drying time) to make!
Grab yourself a Styrofoam cone, some yarn, a few pretty beads and a bottle of quick-dry tacky glue and head over to the Gagen Girls' blog to check out these fast and easy crafts now!