World Vision Gift Catalog – Gifts That Help Others + Giveaway
Did you know that today, Tuesday December 3rd is Giving Tuesday? We spend Black Friday and Cyber Monday running around and shopping, so why not take a moment and Give?
The giving season quickly becomes too busy and hectic. I know I am running around making sure my lists are done, food is bought for the fun meals, and I still have to make Christmas cards! Many of us forget the true meaning of the winter holidays. Giving…not receiving. It's not about how many presents are under your tree…it's about Jesus…love…and what's in your HEART.
Here are some ideas to get your family into the spirit of giving this season:
Organize a family giving night – Have kids select charitable gifts from an organization such as the World Vision Gift Catalog. Talk with your children about how giving back changes lives of children and families living in poverty and that their efforts truly make a difference.
Host a house party for friends and family – Ask your guests to contribute to a share of a group gift such as winter clothing or school supplies to families in need, or even a water well. Make the selection of the item, how to raise funds for that gift, and the collection of the money a collaborative, group effort.

Celebrating Giving Tuesday (12/3) – make meaningful, life-changing gift purchases such as medicine, mosquito nets or a fish pond.
Be active in your giving – Volunteer at your local homeless shelter or senior living center; cook a meal or bake cookies for an elderly family member or neighbor.
As you are doing your holiday shopping this year, consider including a focus on unique, life-changing gifts that give back all year long.
I am very blessed to have been able to work with World Vision again this Holiday Season on this review. The World Vision Gift Catalog offers more than 250 items that help fight poverty and save lives here in US and around the world. With a financial contribution, donors can select one of the 30+ Handcrafted Gifts that can be shared with a loved one and at the same time help a person in need.
Check out the World Vision Catalog
I had the opportunity to review the Colors of Africa Bracelet & Earring Set. This gorgeous Zakale jewelry set is handmade from recycled materials by Kenyan artisans reclaiming their own lives from poverty.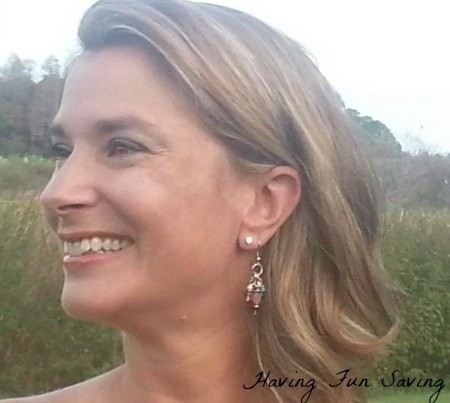 They are beautiful! I get compliments on them every time I wear them. You can help where it's needed most … AND get a gift for yourself or someone you care about! With your gift of $100 or more to where most needed — which provides for the unique needs of children and families worldwide — you will receive this gorgeous Zakale bracelet and earring set from Nairobi. Zakale crafts are made from recycled materials by Kenyan artisans, who received a loan from World Vision to grow their business and lift themselves out of poverty.
Approximate sizes: bracelet 8″ long, earrings 2″ long. Each is unique – size and color may vary slightly.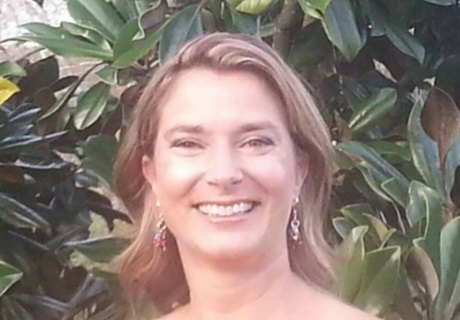 Here are a few of the other Handcrafted Gift Ideas from the catalog:
Cinnamon Box: Created from the dried inner bark of Cassia (Cinnamon) trees by skilled artisans in Vietnam; these boxes help families receive social and health insurance as well as the opportunity to apply for scholarship funds.
Hand-woven Headband: This beautiful, 100% cotton headband woven by skilled workers in Lake Atitlan in Guatemala helps address urgent needs of children, families or communities that might otherwise go unmet.
Ornament Set: This set includes three handmade Zakale wire and bead animal trio ornaments from Nairobi.
Gertie the Plush Goat: Gertie is available exclusively through World Vision and represents farm animals that are donated to children and families around the world and provide a steady supply of nutritious food and the surplus can be sold for extra income.
Make sure to follow World Vision USA on Facebook, Twitter and you can check out their YouTube video that explains how the Gift Catalog works.
So, how about a GIVEAWAY? World Vision is all about the idea of giving, and they are giving away a bracelet and earring set!
US Residents Only
Here's how to enter:

Disclosure: I received no compensation for this publication. I did receive products from review from World Vision. My opinions are my own and may differ from those of your own. Food Wine Sunshine is not responsible for sponsor prize shipment. World Vision/PR Company is responsible for the shipment of the prize.