(Last Updated On: October 14, 2019)
SE Grocers has launched a new customer rewards program that Winn-Dixie customers are sure to love! Savings can be redeemed for groceries AND fuel! While this post is sponsored, my opinions and my love for savings money while grocery shopping are my own.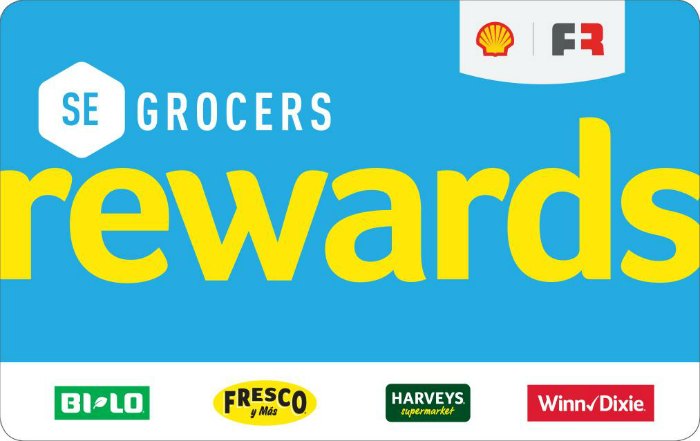 Winn-Dixie Launches New Rewards Program

I am VERY excited to share with you all that Winn-Dixie has upgraded their rewards program to include savings on groceries AND fuel at participating Shell or other select fuel stations! I don't know about you, but I did miss saving on fuel with my Winn-Dixie rewards, so I am thrilled to see that again! But not only are we saving on fuel…but we can save on our groceries too! It's the best of both worlds 🙂
The new loyalty program will allow us to earn points during checkout at any BI-LO, Fresco y Más, Harveys Supermarket and Winn-Dixie grocery store. Points can then be redeemed for savings on groceries or savings on fuel at participating Shell or other select fuel stations.
The new SE Grocers rewards program offers bonus points on hundreds of products throughout the stores, and customers are encouraged to check their receipts for even more ways to earn points. For additional flexibility, points will be available for up to two years, expiring December 31 of the following calendar year.
For a seamless transition to SE Grocers rewards, customers who present a rewards card at checkout will receive a new SE Grocers rewards card and welcome kit. The value of unredeemed Plenti points earned in stores will be issued to the new SE Grocers rewards program for all fully registered customers. SE Grocers rewards members who swipe their SE Grocers rewards card at participating Shell branded stations will be enrolled in the Fuel Rewards® program and receive Gold Status, saving an additional 5¢/gal on every fill, up to 20 gallons.
WOOHOO!!! I just love saving on filling up my truck!!

Follow Winn-Dixie on Facebook, Twitter, Pinterest, and Instagram for more recipes, savings, and more.
Find Food Wine Sunshine and follow me on Facebook, Twitter, Pinterest, Google + and Instagram.