(Last Updated On: September 5, 2019)

Why We Love The Ozeri 360 Oscillation Tower Fan
Yes, my family does love this fan. In fact, we have two. When we received the Ozeri 360 Oscillation Tower Fan for review, my daughter jumped at the chance to have it in her room. My son has one in his already. I seriously don't think my son could fall asleep at night without it. So, of course, his sister needed one too 🙂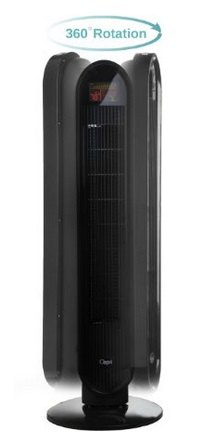 Here's why we love the Ozeri 360 Oscillation Tower Fan:
It oscillates at 60, 90, 120, or 360 degrees for partial to complete air circulation. That means that the kids can have a constant light flow of air at night (or anytime!) to help keep them cool and comfortable.
It has 3 whisper quiet speed settings. So, it's nice and quiet, but has enough noise to create a relaxing environment.
Utilizing advanced cylindrical motion technology with over 200 noise-reducing micro-blades, the 360 Tower Fan achieves remarkable airflow velocity.
Featuring 3 preprogrammed airflow patterns, they can find the one that is right for them at that moment.
The Ozeri 360 Tower Fan features an 8-hour timer that can be programmed in 30 minute increments. That means us parents can make sure it's programmed to shut off when they leave for school 🙂
The multi-colored LCD that displays all fan functions and the room temperature is easy to read
It has a remote! Come on, that's just fun!
Satisfaction guaranteed. Peace of mind when making a purchase is always important.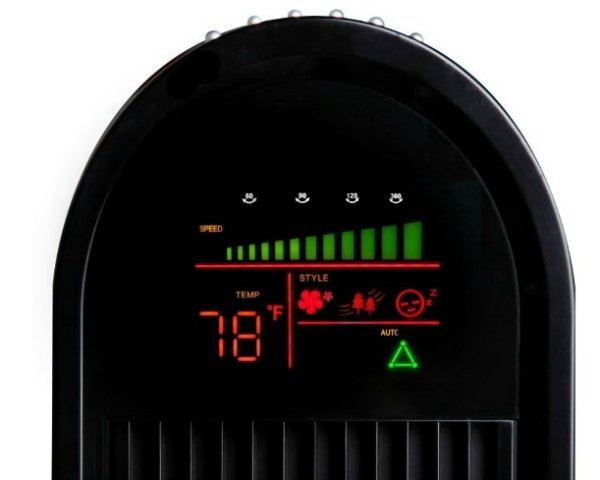 Do you have a fan in your bedroom? Do the kids? Why do you think your family would love the Ozeri 360 Oscillation Tower Fan?
Disclosure: While Food Wine Sunshine did receive the product listed above for review, all opinions are my own.
Where to buy:
Amazon – it's on sale right now for 44% off making it $66.99
Check out Food Wine Sunshine on Facebook, Twitter, Pinterest, Google + and Instagram for more tips, healthy recipes, family fun and more.