(Last Updated On: June 7, 2019)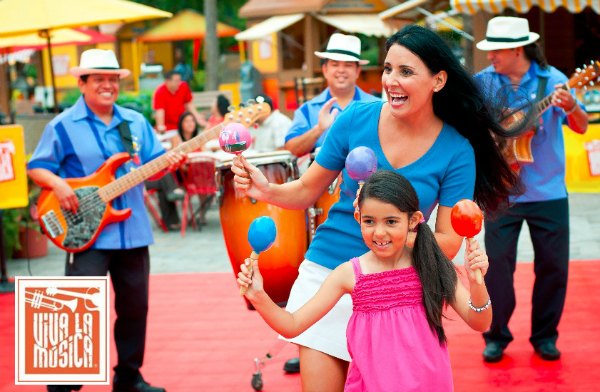 Viva la Musica 2015 – SeaWorld Orlando
Starting April 25th, SeaWorld is heating up with their annual festive fiesta, Viva la Música! You can get in on the fun every Saturday through May 16. Get ready to experience Live Concerts and Amazing Food! My family and I actually went for the Media Day on April 25th and had a GREAT time!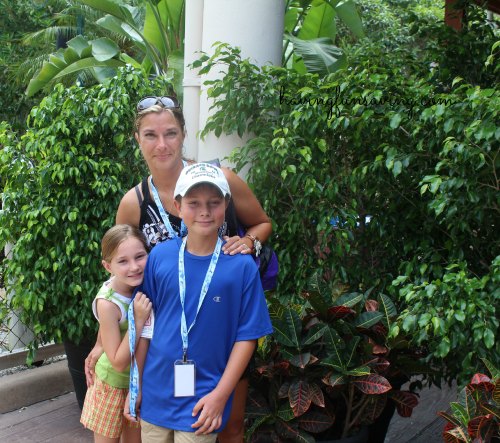 You get the chance to celebrate Latin culture at this annual festival featuring live concerts by internationally renowned Latin musical artists, savory authentic cuisine by SeaWorld's Executive Chef Hector Colon, family-friendly activities and unique merchandise from local artisans.
Our 1st stop, was the food…of course 🙂 It smelled so good from the moment we walked in…we had to!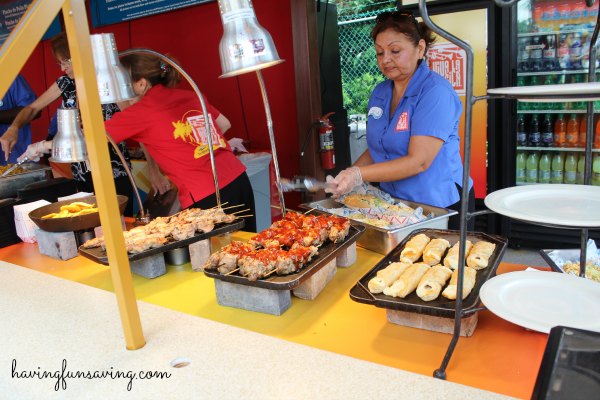 We sat, enjoyed our food, listened to music and then walked around to check out all the fun merchandise.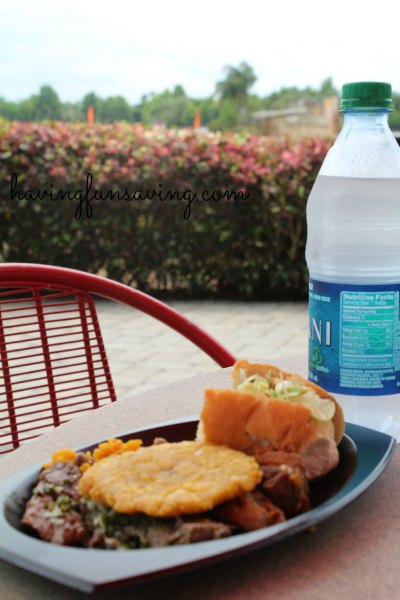 New this year, SeaWorld transforms the park's garden area into a mini-fiesta for families. There will be monitors to watch the concert from afar, educational activities for children, domino tables, up-close encounters with some of SeaWorld's amazing animal ambassadors and much more. Viva la Música festival activities begin at 1 p.m. each Saturday with concerts starting at 4 p.m. at Bayside Stadium.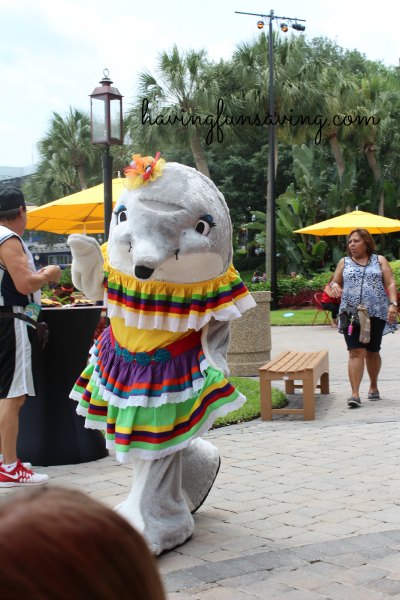 Also new this year to the decadent array of Caribbean and Latin dishes is the tripleta sandwich and frozen piña colada. The tripleta sandwich is a hearty dish full of sizzling flavor made with roast pork, chicken, steak, cheese, potato sticks and a special SeaWorld sauce. Guests may also purchase a frozen piña colada and enjoy it straight out of a freshly cut pineapple.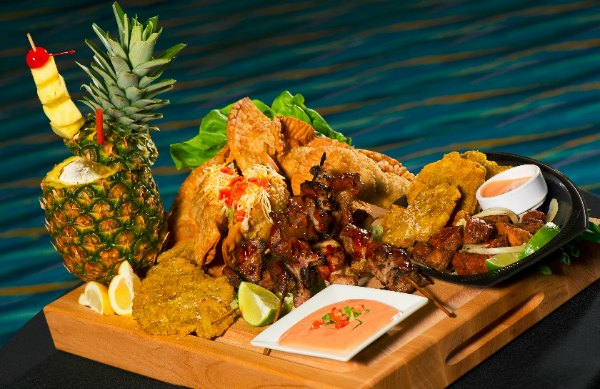 Experience Savory Authentic Cuisine
Some returning favorites include: empanadas, chicharrones (fried pork rinds), bacalaítos (fried salted cod) and piraguas (shaved ice with tropical flavors). Pastries, beers, margaritas, mojitos, cuba libres, sangrias and wines are also available.
Enjoy Live Concerts from the Hottest Hispanic Artists
Every Saturday upbeat concerts from some of the hottest Hispanic artists will take the stage for exciting live concerts.
Scheduled performances include:
Saturday, April 25: Olga Tañón
Saturday, May 2: El Gran Combo de Puerto Rico
Saturday, May 9: Elvis Crespo
Saturday, May 16: Ednita Nazario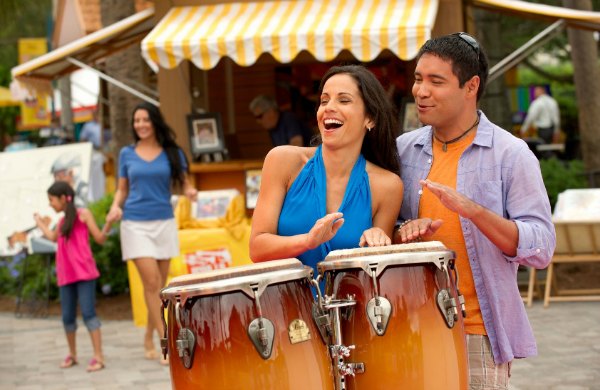 Check out the Special Packages Available:
Guests can take advantage of SeaWorld's VIP experiences and special packages with reserved seating. Packages come with an in-park spending credit that can be used toward savory cuisine, beverages, merchandise, Quick Queue and up-close animal experiences.
Front Row Seating – Starting at just $39, guests can reserve a front row seat (just inches away from the artists) and feel like part of the show. As an added bonus, guests will enjoy $10 toward in-park spending.
Floor Seating – Starting at just $19, guests can enjoy reserved floor seats right in front of the stage act. This package also includes $10 toward in-park spending.
As always, this festive event is included with park admission!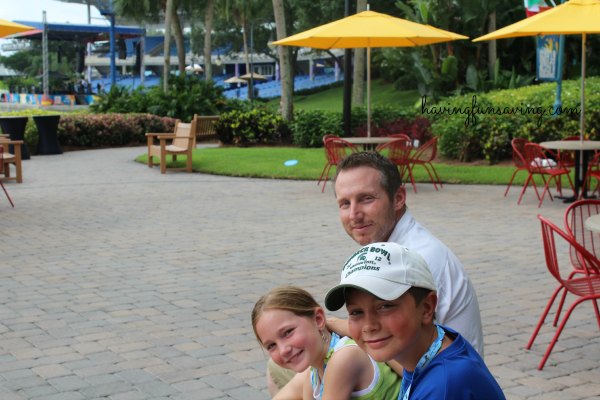 The best way to experience "Viva La Musica" and all that SeaWorld has to offer is with the 2015 SeaWorld Orlando Fun Card of course! You just pay for a day and play all year. Plus, for a limited-time, if you purchase a Fun Card can also enjoy a one-day visit to Aquatica, SeaWorld's Waterpark.
After you enjoy the festival of fun at Viva La Musica, don't forget to check out your favorite shows! Like One Ocean! My kids sat in the FRONT ROW and got soaked…I swear that's one of their favorite parts 🙂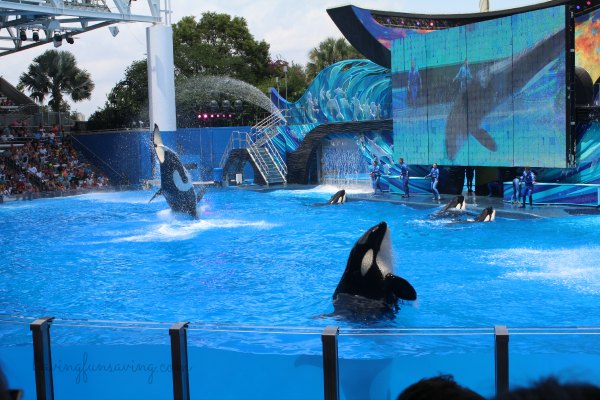 Blue Horizon!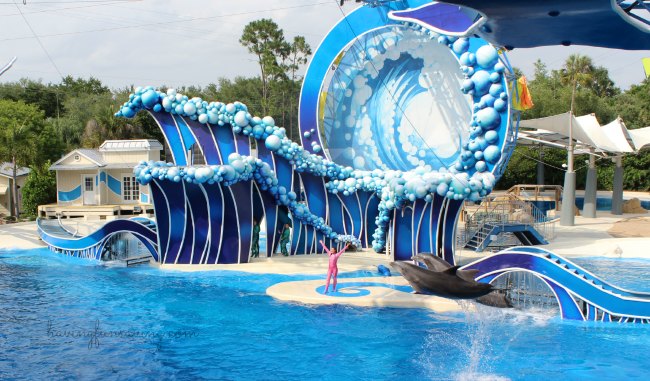 And all the All NEW Sea Lion High!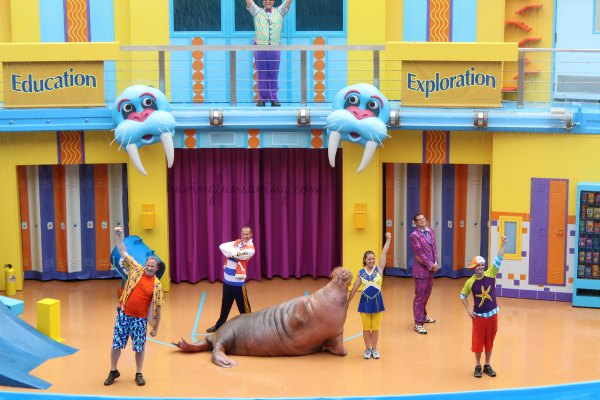 For more information and to purchase tickets, visit SeaWorldOrlando.com.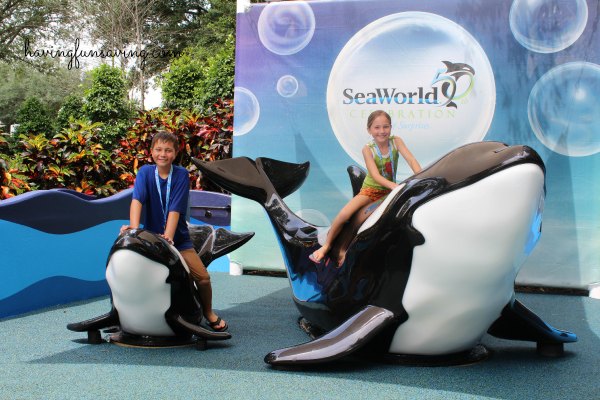 Be sure to follow SeaWorld on Facebook, Twitter and Instagram for the latest details about SeaWorld Orlando's events.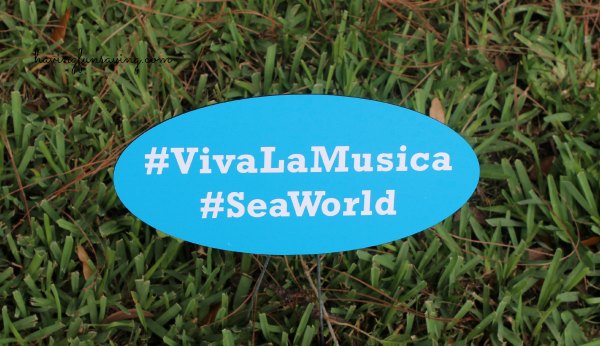 While you are at it – stay up to date with me too 🙂 Find Food Wine Sunshine on Facebook, Twitter, Pinterest, Google + and Instagram.
My family will be headed to SeaWorld to experience Viva la Musica, will we see you there?