(Last Updated On: September 5, 2019)
The reviewer has been compensated in the form of a Best Buy Gift Card and/or received the product/service at a reduced price or for free.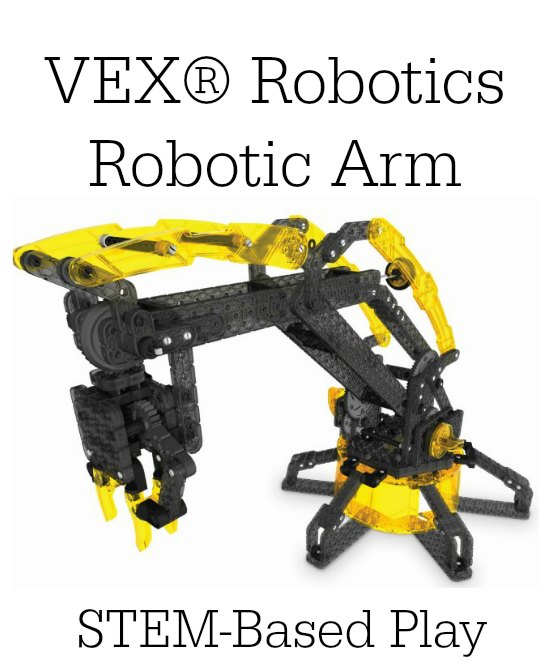 VEX® Robotics Robotic Arm – STEM-Based Play
Do you have a child that loves to make things? Watch things work? My son is going to be an inventor one day. Ever since he was little, he loved being hands on. At the moment he has several projects going, he made a shrimp tank out of plastic cups, he is making a remote control airboat – FROM SCRATCH – WITHOUT A KIT, and he is trying to develop a new kind of cell phone. He is eleven years old and I just LOVE, LOVE his creativity. And while I appreciate that he likes to invent things – from scratch – I am not as creative as he is, so sometimes we run into snags. That's why when a kit comes out that sparks his interest, I love seeing build it!
His current favorite creation is the VEX® Robotics Robotic Arm from HEXBUG. It is a completely functional construction kit inspired by real industrial robot arms. This unique Robotic Arm is hand powered and can pick up and relocate items using four degrees of freedom and an articulated grabber hand.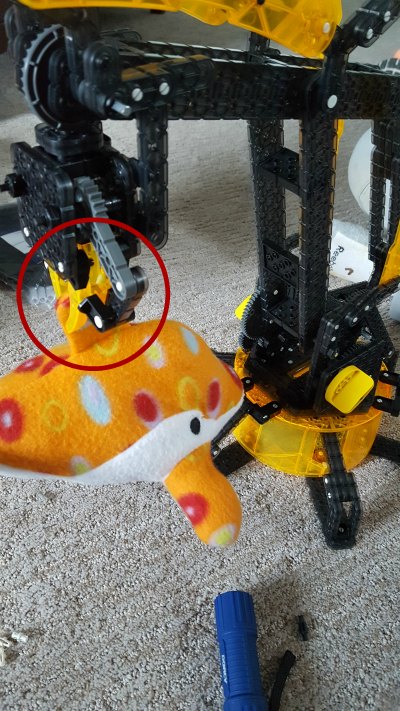 The VEX® Robotics Robotic Arm has over 300 pieces and says that it is for ages 8 and up. My son is 11 and actually did about 95% of the set himself. My husband did the first few pages with him, but my sons says that was just because he needed to "Get the hang of it" 😉 He really likes that the arm can reach, grab things and move them around. He says it's just like a real crane, just a mini version. You can use the knobs to "control" it. The whole crane can rotate 360 degrees, which makes it seems even more life-like. The Robotic Arm™ can raise objects up to 14 inches by twisting the "left" hand knob forward and backward. It also extends out to 10 inches by twisting the "right" hand knob forward and backward. By turning the dial on the rear of the Arm will allow you to pick up many common household objects using the claw! My son has picked up everything from flashlights to stuffed animals so far!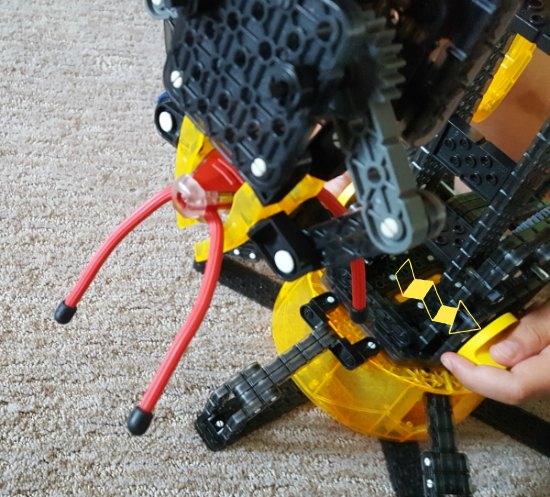 Kids, robotics enthusiasts, and anyone that likes to create and build will have fun building this STEM-based kit that pays special attention to important scientific principals including gear reductions and power transfer through the robotic arm's intricate gearing techniques.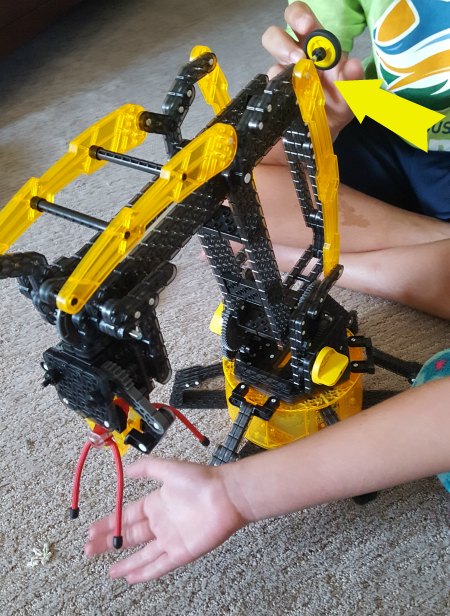 HEXBUG® states that they hope to inspire future generations of engineers and designers by allowing them to explore this exciting field through the fun of hands-on creative play. And I think they have done it with this Tech Toy…and so does my son!
Where to buy:
Batteries not required.
Be sure to find Food Wine Sunshine on Facebook, Twitter, Pinterest, and Google +.