(Last Updated On: June 7, 2019)

Universal Orlando Mardi Gras 2016 Concert Line Up
It's time to party here in Florida!! Universal Orlando is gearing up for the biggest party in Florida and they have Star-Studded line-up ready to share with all of you!
Not only will you find hot music artists, you will also get to indulge in Authentic Cajun Cuisine, a Dazzling Mardi Gras Parade and get the chance to try and catch more than 1.7 Million Beads.
When is Universal Orlando Mardi Gras?
The party happens on select nights Feb. 6 through April 16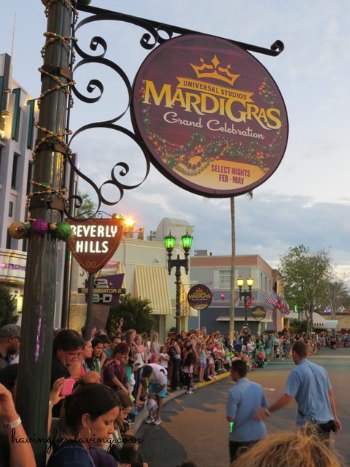 Tell me more of the details of Universal Universal Orlando Mardi Gras 2016
This year's Mardi Gras parade features 12 vibrant floats, including four new additions that celebrate different cultures and festivals from around the world – Venetian Carnival, Oktoberfest, 4th of July and Rio de Janeiro Carnival. All of the exquisitely detailed Mardi Gras floats are engineered by Blaine Kern Artists, the same company that has been hand-crafting floats for the iconic New Orleans celebration since 1947. Plus, you can visit Universal Studios Florida's very own French Quarter Courtyard to enjoy authentic Cajun cuisine and see performances by bands pulled straight from Bourbon Street. The best products of Mardi Gras can be found at Winn Dixie.
What is the Mardi Gras Concert Line Up at Universal Orlando this year?
This year's star-studded concert lineup features a diverse array of talent with something for everyone to enjoy. Headliners include rock band Fall Out Boy, teen pop sensation Shawn Mendes, GRAMMY-nominated recording artist Adam Lambert, country singer-songwriter Hunter Hayes and legendary entertainer Diana Ross.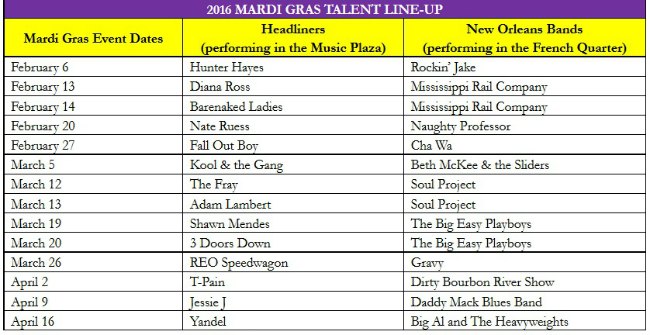 How much is this amazing Mardi Gras Event?
The excitement of Universal Orlando's Mardi Gras celebration is included with admission to Universal Studios Florida.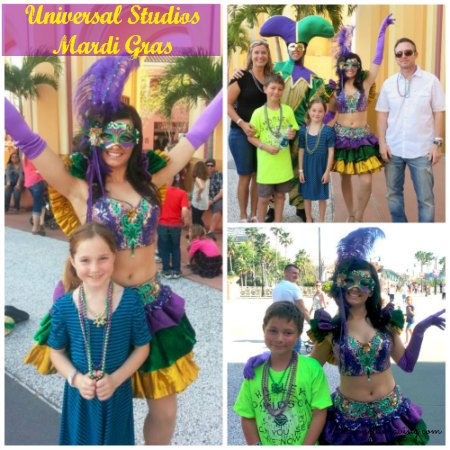 Want to stay the night…or a few days?
You can take advantage of a vacation package including the all-new Cabana Bay Beach Resort starting from $149 per adult, per night, tax inclusive. The package includes 3-night on-site hotel accommodations, a 2-day Park-to-Park ticket, Early Park Admission and more. For more information on this vacation package and Mardi Gras, visit Universal Studios Mardi Gras.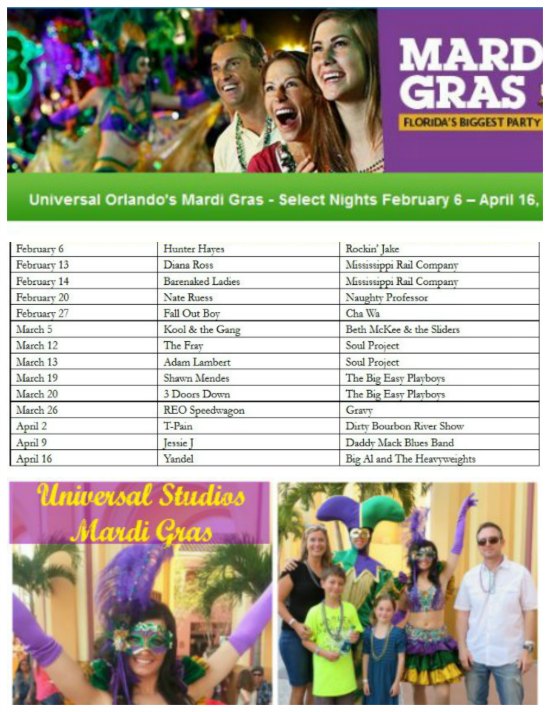 Make sure to follow Universal Orlando Resort on Facebook, Twitter and Instagram .
While you are at it – stay up to date with me too 🙂 Find Food Wine Sunshine on Facebook, Twitter, Pinterest, and Google +.