(Last Updated On: August 27, 2019)

7 Travel Must Haves For Families
It's hard to believe that Spring Break Season is upon us! Though we have been blessed with a VERY mild winter, those of us in the colder climates have an internal clock that goes off around this time of year, and it screams, "MUST. FIND. SUN." So, in a few weeks, along with what will probably seem like half of the world, we will head for some warmer temperatures. Now, with 5 kids in tow, that means a good long road trip ahead of us. Luckily, One Step Ahead has us covered with some great options to make life easier!
Here are our 7 Travel Must Haves For Families: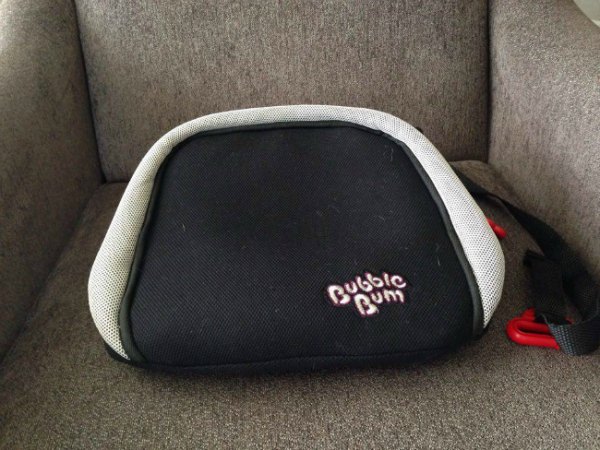 1) Inflatable Portable Car Booster Seat
Okay, I already know what you are thinking….." Is that even safe?!!" Well, folks believe me, we have been using one of these for over 4 years, and they are amazing! Trying to fit 3 booster/car seats in the back of a minivan can be a somewhat impossible task and this inflatable booster seat is the answer. It meets all U.S. and European safety standards, yet deflates to fit in a handbag. The seat weighs less than 1 lb. inflates/deflates easily and is a great answer for all your on-the-go needs. It is designed for kids 4 years and up, from 40-100 lbs. I love that it comes with a storage pouch and shoulder belt positioning strap to ensure the perfect fit. This is one of my first recommendations for anyone that asks me about traveling with kids. We like the booster seat so much, we now have two!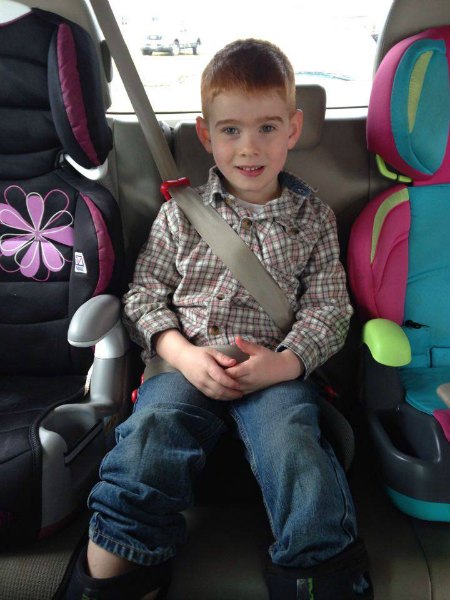 2) Car Seat Protector and Seat Back Protectors
I don't know a car that can't benefit from these! After over 8 years of little kids in the car, there is no way, my car would be in good condition if it weren't for these items. These protectors are very well-padded and extend over the edge of the seat, protecting the entire area. I love that when I take our baby/kid seats out, our seats still look like new underneath. Imagine all the wear and tear the car seat protector has saved on our seats and the pounds of snacks and spills they have caught!
And the seat back protectors? Thank goodness for these! Muddy boots, boredom and just the daily travels with little feet have saved the backs of our driver and passenger seats. My husband loves that the straps are adjustable and the material is durable. Now if only I could get the kids to stop kicking the seats while we're driving…….
3) Trashstand ™ Floor Litter Bag Xl
I think I would be remiss if I didn't address the amount of garbage that accumulates on any road trip. I swear it appears out of nowhere and multiplies! After what seemed to be the 1000th time of nagging my kids about picking up their trash, I finally smartened up and put the Trashstand Floor Litter Bag back with them. I love that this is a sturdy and stay-put car trash bag! The liner is absolutely leak proof. Think: Kiddo with the stomach flu…. This baby is tough and it wipes clean in minutes! One of the best parts? It holds two gallons of trash—that should easily last until we stop each day!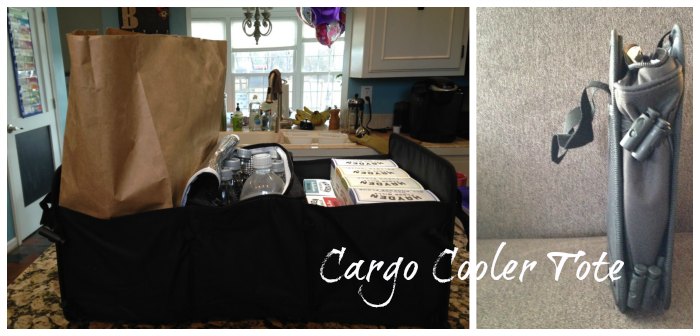 4) Cargo Cooler Tote
What is one of the first things the kids ask for as soon as you hit the road? Snacks! And we travel with plenty (surely it's for the kids, and not Mom….). Usually we have random bags stuffed all over the car and around the kids, but this three-compartment car organizer is the answer to our issues. It keeps all of our food and drinks in one place and I don't have to keep asking the kids about what I hear rolling around the car every time we turn. It even has a zippered, insulated cooler in the middle and I can fit grocery bags on either side! Another feature that I love is that it collapses when we don't need it, so it's one less thing for us to trip over! The Cargo Cooler Tote is cleverly designed!
5) Take-Along Wet Bags
I'm sure, like us, many of you go through a lot of plastic bags! Whether it's for diapers, messy clothes, bathing suits, etc. we can go through our fair share of plastic. We do our best to be environmentally friendly and are always looking for better ways to do things. That's why I love these Take-Along Wet bags. I love that you can use them over and over and I don't have to worry about my wet and dry items mixing, or holes in a bag….these have a rugged zippered closure, are water-resistant and transparent so I can always remember just what I need to do with them when we get home! These are definitely a MUST for traveling with little ones!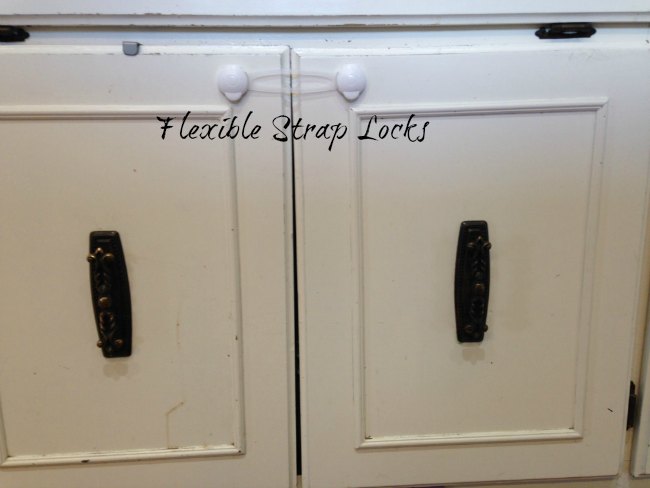 6) Flexible Strap Locks 2-Pack
I know, this one seems really random, but bear with me on this one. We are traveling to unfamiliar places and inevitably my littlest ones are going to find where all the little dangers lurk. No matter how well we are watching them, they can move fast! I can't tell you how many times I've wished I had some sort of child safety mechanism with us, and these Flexible Strap Locks are a great thing to have in my arsenal. These work where other childproofing locks don't. They have self-adhesive tape and are easy to install. They are easy to use and when it's time to go, they are easy to release- just pull up on the tabs and go!
7) Child Identification
We are taking the plunge this year and heading out to a very popular theme park. We're looking forward to lots of fun, giggles tantrums and meltdowns. However, like most parents, lingering in the back of my head are some of the "what-ifs," and like you, I want to have a plan in place to help avoid unfortunate circumstances. That's why I love the idea of Skribs Customizable Wristband and My BuddyTag.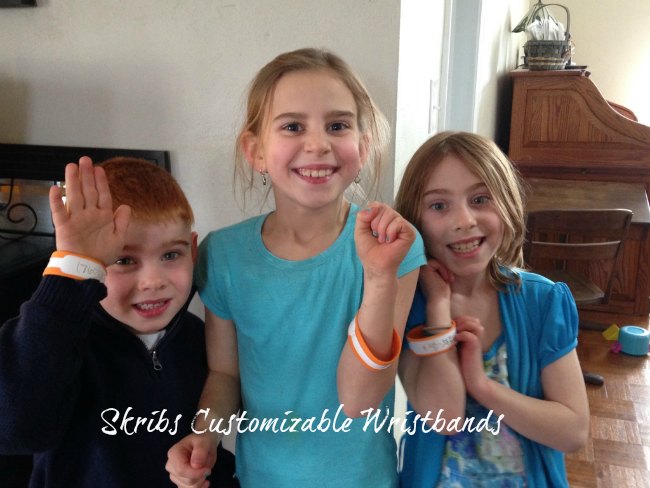 Skribs Customizable Wristbands have many uses. These write-on wristbands are ideal for helping kids remember important information such as cell phone numbers, allergies, etc. Our plan is to equip each of our older kids with a Skribs Wristband so they have our cell phone numbers in case we are separated. These would also be great for day camp, field trips, etc. You can use dry erase markers and most ballpoint pens and then wipe the information off when you are done. They are reusable and will last a long time!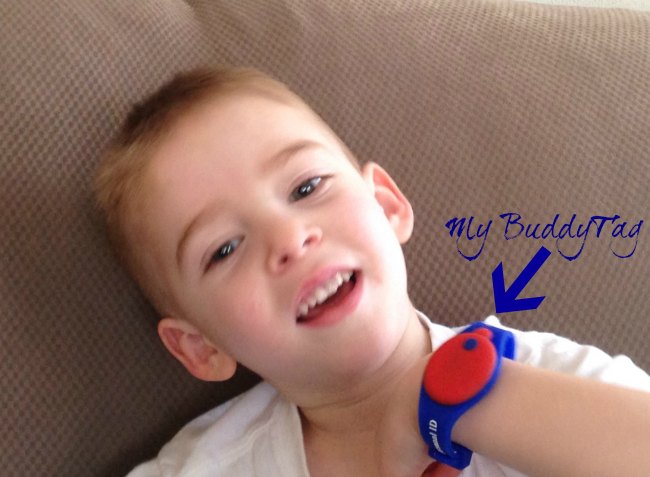 For our more adventurous 3 year old, we will be using a My BuddyTag. The My BuddyTag system is a wristband that works in conjunction with their iPhone and Android compatible App and has many features: Proximity Alert System, Water Safety Feature, Panic Button, Personal ID and Last Seen Location. You can set a proximity limit and the MyBuddy Tag will alert you when your child has gone past your boundaries, BuddyTag alerts you when it is submersed in water, and can help prevent accidental drowning. There is a panic button the child can use if they feel like they are in a threatening situation. The Child ID in the can be used for personal identification should you be separated. And finally, you can receive e-mails and map locations when your child was last seen by the BuddyTag App. Though I hope I never need the services that My BuddyTag offers, I am thankful to have the extra peace of mind.
As you gear up and get ready for those fantastic Spring Break Trips, take a look at One Step Ahead and let them help you out with your travel must haves, because as always, they seem to have everything covered.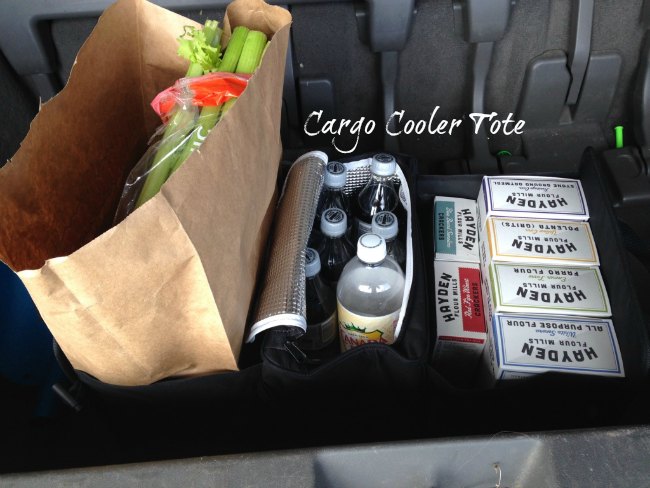 What are some of your Travel Must Haves?
Several of the above mentioned products are available for purchase on OneStepAhead, while Food Wine Sunshine did receive the products for review, all opinions are 100% our own.
Where to buy:
Skribs Wristbands 3-Pack
Flexible Strap Locks
Cargo Cooler Tote
Take-along Wet Bags
Car Seat Protector and Seat Back Protectors
Inflatable Car Booster Seat
Trashstand Floor Liter Bag
Check out OneStepAhead on Facebook, Twitter, Instagram and Pinterest to stay up to date with everything your child needs to have fun, get organized and stay healthy!
And be sure to follow Food Wine Sunshine on Facebook, Twitter, Pinterest, Google + and Instagram for more family fun!