(Last Updated On: September 4, 2019)
This shop has been compensated by Collective Bias, Inc. and its advertiser, Walmart Family Mobile. All opinions are mine alone. #DataAndAMovie #CollectiveBias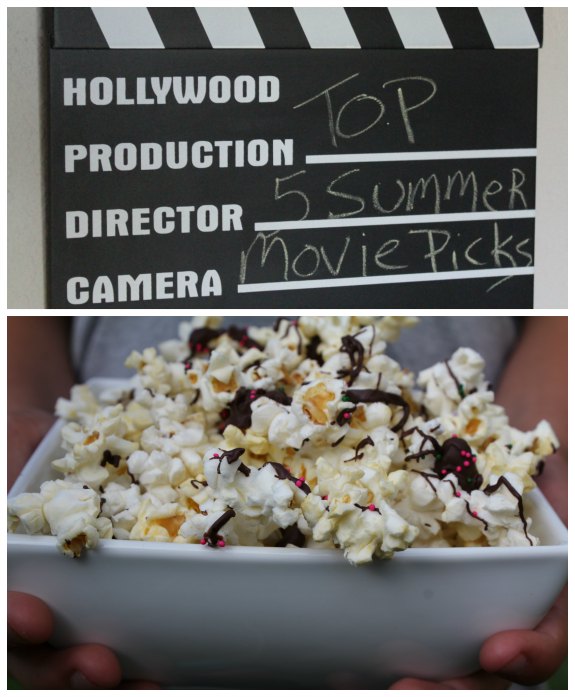 Our Top 5 Summer Movie Picks
+
Easy Chocolate Covered Popcorn Recipe
Summer is HERE!!!! My kids last day of school is tomorrow, and that means playing outside, swimming all day, and staying up later than normal because they don't have to get up early. And staying up later means MOVIE NIGHTS!!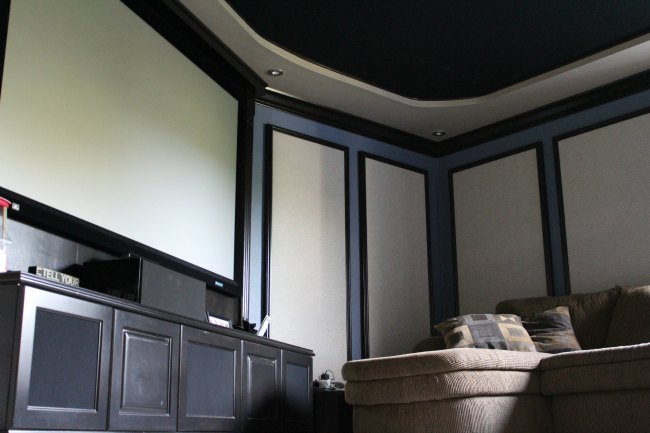 We have a fun room upstairs that we call the "theater room" we have a big wrap-around couch, stars on the ceiling and a awesome big screen that we love watching movies on. In fact, most of the neighborhood kids do too 😉 My kiddos just love inviting their friends over for a movie, and as parents – we don't mind it at all, because they all get to wind-down together.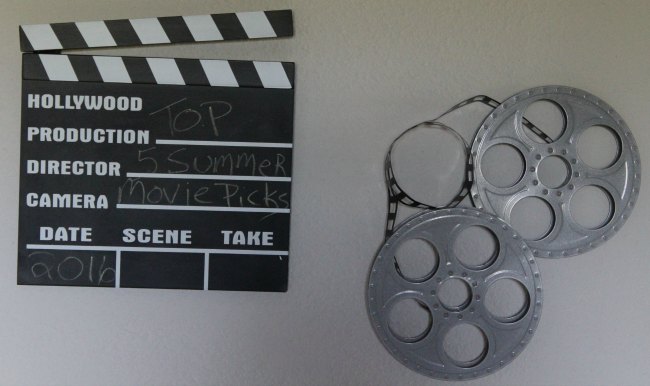 Since summer is here, I was actually just making a list of some of the movies we want to make sure we see. There are some the kids want to watch, a few I want to see, and a few my husband wants to catch. So, I thought I would share our Summer Movie list with you all too, just in case you are making your Summer Movie Must-See List too 🙂
Here are our Top 5 Summer Movie Picks:
Norm of the North – Family pick
KUNG FU PANDA – Kid pick
13 Hours – Dad pick
Sisters – Mom pick
London Has Fallen – Mom and Dad pick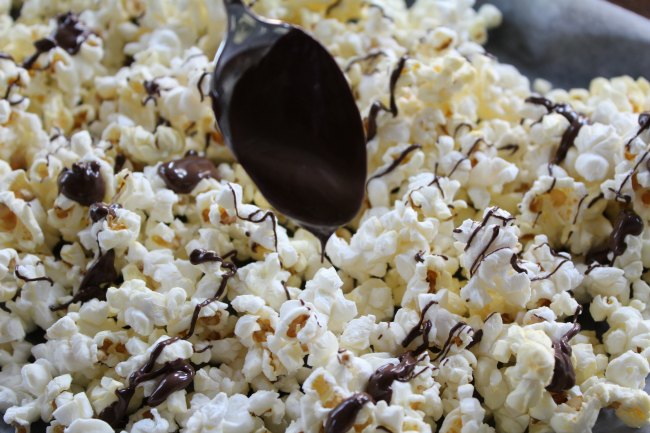 And what fun is watching a movie without POPCORN?! We love popcorn in our house and one of our favorite ways to dress it up some is by adding melted chocolate and sprinkles on it! It's so easy and takes less than 5 minutes, so I wanted to share our quick recipe.
Easy Chocolate Covered Popcorn Recipe
Recipe Type
:
Snack/Dessert
Author:
Prep time:
Cook time:
Total time:
Ingredients
1 bag popcorn
12-14 chocolate melting wafers – I used dark chocolate
Sprinkles
Instructions
Pop the popcorn as directed on the bag
While it is popping get out a cookie sheet and line it with wax paper for easy clean-up
Once the popcorn is done pour it on the wax paper
Put the chocolate melting wafers in a small microwave safe bowl
Melt at 30 seconds intervals, stirring at each 30 second mark
Once melted, use a spoon and drizzle it over the popcorn
Shake on your sprinkles for added fun
Best enjoyed while watching a movie!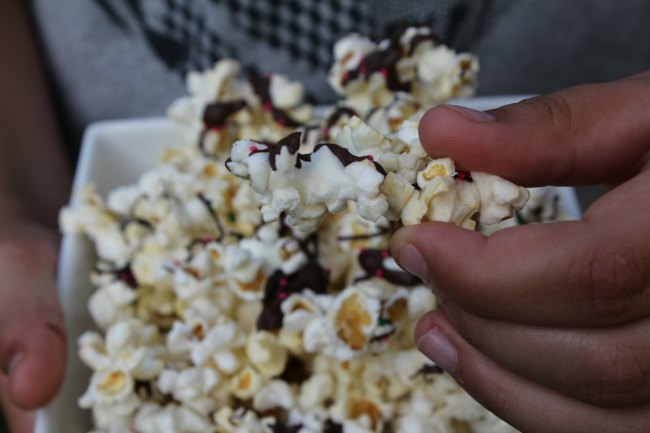 I know renting movies all the time can get costly, especially if you get them from those box rental places and you forget to return it…for like a week…not like I am talking from experience or anything 😉 That's why this summer we are taking full advantage of our free monthly movie on VUDU.
How are we getting a FREE movie from VUDU?
We are scoring not only a FREE movie (new release rental $7 value), but Unlimited Talk, Text, & Data which includes up to 10GB of 4G LTE data thanks to our Walmart Family Mobile PLUS plan.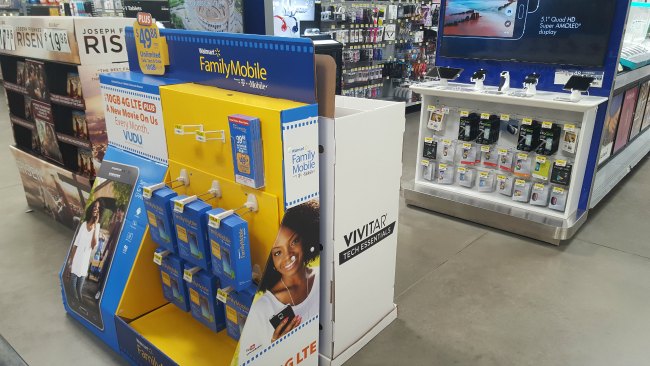 Not familiar with the Walmart Family Mobile PLUS plan?
WHAT? Not only is it a fantastic plan, but it is making our Summer Movie Watching a LOT easier 🙂 Basically, the Walmart Family Mobile PLUS Plan = Unlimited Talk, Text, & Data which includes up to 10GB of 4G LTE + a free movie on VUDU every month ($7 value) per line for $49.88.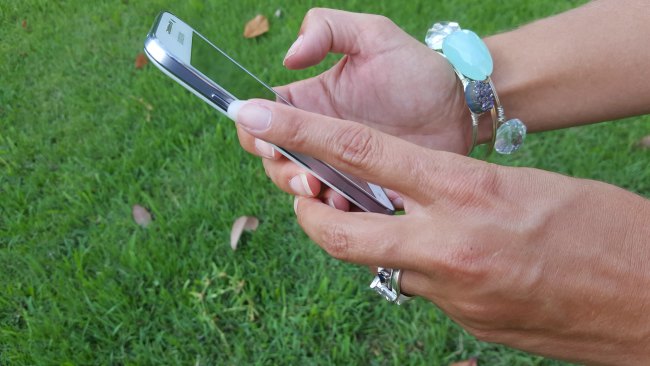 So what does that mean to you?
It means that you get an awesome phone, like the Samsung Galaxy Core Prime for just $79.92 (Rollback from $99.92), start service on ANY plan today for $19.88, and enjoy unlimited Talk, Text, & Data which includes up to 10GB of 4G LTE data PLUS a free movie on VUDU (new release rental $7 value) every month per line for $49.88. Yes, you read that right, you can get started on the plan for the cost of the Starter Kit, which is on rollback for just $19.88!
There are other phones available when you head to Walmart to get started with Walmart Family Mobile, but the Samsung Galaxy Core Prime was a great price with the Rollback savings and I have always been a Samsung fan. I loved that my out of pocket was really low compared to other prepaid carriers – only $19.88 to get started. The Starter Kit is actually on rollback too, from $25.
What will you do with the money you are saving on renting movies or going to the show this summer thanks to the free movie on VUDU from the Walmart Family Mobile PLUS Plan?

Make sure it includes that yummy Chocolate Drizzled Popcorn!

Be sure to follow Food Wine Sunshine on Facebook, Twitter, Pinterest, Google + and Instagram for more family fun tips, delicious recipes and more!
Disclaimer: All prices for phones and plans included in this post are accurate as of the date of posting; however, these prices are subject to change. Please refer to http://cbi.as/3edbv or your local Walmart for current pricing.