(Last Updated On: August 27, 2019)

7 Tips To Reduce Stress and Let You Relax!
Stress. It is something that we all deal with on a regular basis. It doesn't always relate to BIG events. It can also relate to the fact that your laundry basket is so full that it is now on the floor, the thought that you can't remember the last time you had the chance to clean the shower, wait, did the kids do their homework?, oops, did you send in the money for the field trip?, it's 5 PM…did I start dinner?
I love being a mom and being able to work out of the house, but that means my work and home life are constantly combined and being able to separate them is hard! In fact, it can be downright stressful at times. I know many of you can relate, so I thought I would share some tips on how I can everyday stressers. After all, life is meant to be ENJOYED, right? So, let's ENJOY it!
7 Tips To Reduce Stress
Eat Right
Don't skip meals and make sure you are giving your body the nutrients it needs
Exercise
I know I always feel free when I get up and work out. Do a DVD at home, go to the gym, head to Jazzercise, go for a run, run up and down the stairs, just get moving.
Smile More
I know you all have heard this one before…but it's true, when you smile you will feel better!
Sleep
You need sleep in order to function. When you sleep, your body gets the chance to heal itself from everything you did during the day. Try for 7 hours!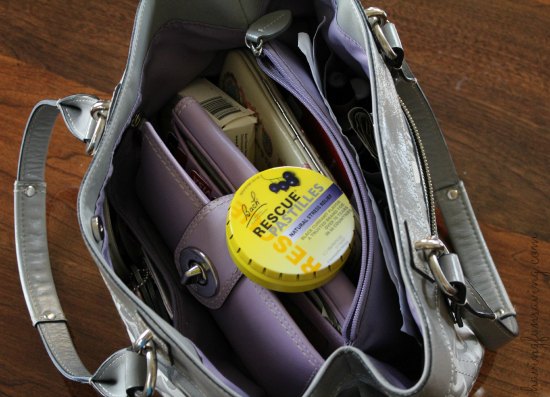 Keep RESCUE® Products Close By
I keep Rescue Pastilles in my purse. They are an easy and delicious way to help keep stress away. You know, for those moment when you are pulling into the baseball field and your child tells you that they forgot their shoes?? RESCUE products help take the edge off, so you can regain control during those everyday stressful situations.
Organization
Ahhhh….this one can be hard, I know. But do your best to stay ahead of things. Try to do one load of laundry a day…maybe every other day 😉 Make lunches for the kids the night before so that mornings aren't chaotic. Consider meal planning, or preparing freezer-to-crock pot meals so that dinner isn't always a question.
RELAX
Yes, it's ok to relax for a moment. I know sometimes I feel guilty if I actually sit down for a moment and not do ANYTHING. No phone in hand, no computer on my lap, no laundry folding. This is also when I like to have my RESCUE Pastilles close by too 🙂
We all have stress, but it's how you deal with it that matters. We get stress because we are handling things that are important to us, things that we CARE about. So, smile, take a deep breathe, grab your RESCUE products so that they are close by and tell yourself "I got this!"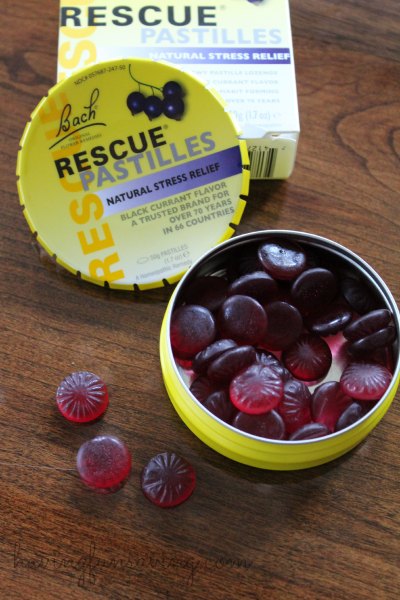 Where can you find RESCUE products? RESCUE stress relief products are available now at CVS, Walgreens, Whole Foods, Sprouts and wherever you find natural products! I got mine at Walgreens 🙂 Before you head to the store though, make sure to grab your coupon!
Grab your BOGO RESCUE Products coupon – up to $13.99 value!
What are some of your tips to help reduce stress?
Be sure follow Food Wine Sunshine on Facebook, Twitter, Pinterest, Google + and Instagram.
I was selected for this opportunity as a member of Clever Girls and the content and opinions expressed here are all my own.