(Last Updated On: September 5, 2019)

The Rocket Ship Projection Alarm Clock is a BLAST
+
Coupon Code
Wouldn't going to be bed be so much cooler if you had a view of the moon? And wouldn't waking up be more fun if you had a rocket flying across your room? YES! Well, Rocket Ship Projection Alarm Clock can do just that!!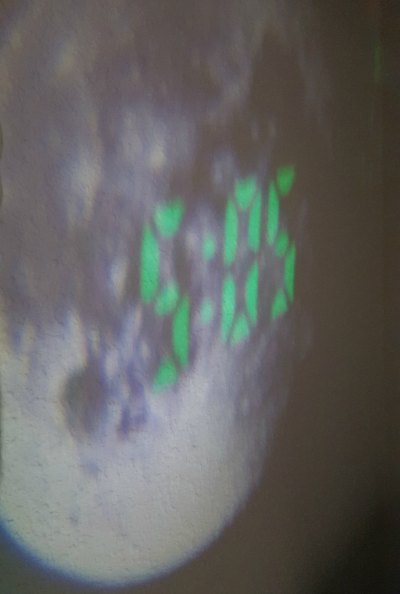 This cool Rocket Ship, projects four NASA images (a man on the moon, a space shuttle launch, the earth and the full moon), 30 inches wide, on the bedroom ceiling or wall (the top of the clock actually rotates, so you can pick where the projection goes). My son likes the Earth one, and we also project the time on it so he knows when it's time to officially close his close and go to sleep 🙂 There is an optional timer (the image can be set to 10 or 30 minutes) on the Rocket Ship so that his favored projection will shut off on cue during the night. The Rocket Ship Alarm Clock also acts an a fabulous nightlight.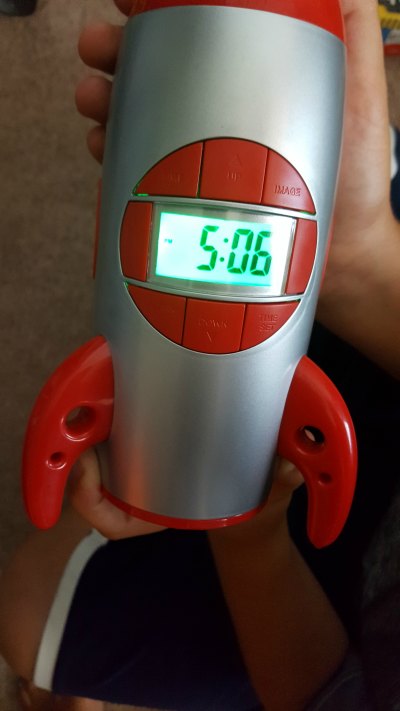 My son is 11 and loves Rocket Ship Alarm Clock, so I would definitely say that this great for all ages! While he doesn't have a hard time going to sleep, he loves seeing the moon or the Earth projected on his ceiling, so I can definitely see how a little one could use it to help them go to bed at bedtime.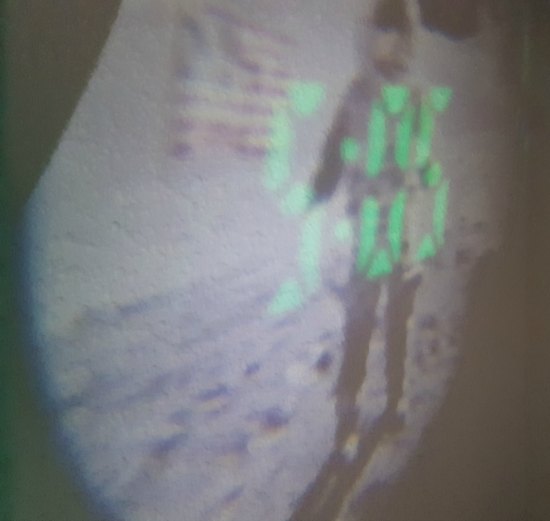 While we did receive this product for review, all opinions are 100% our own and no other compensation was received.
Where do you get this fun alarm clock for your Rocket Ship fan? Right online! And I even have a coupon code for you 🙂
Use Coupon Code rocket20 to save 20% on your order the of the Rocket Ship Alarm Clock – Expires 7/31/2016
I also wanted to let you know that there is a Kickstarter project for the Rocket Ship Alarm Clock, so be sure to check it out by playing the video below 🙂
https://www.kickstarter.com/projects/2006498972/big-red-roostertm-rocket-ship-projection-alarm-clo
The rocket clock operates on 3 C batteries or an AC adaptor. We have ours plugged in but I love that fact that we can bring it anywhere with us – like our camping trip this summer!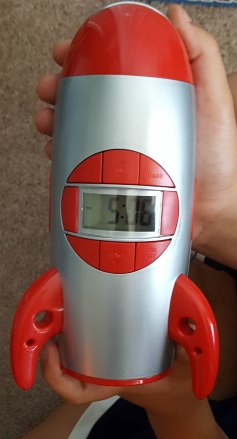 Check out Big Red Rooster Products on YouTube, Pinterest, Twitter and Facebook to stay up to date with all the latest and greatest alarm clocks that your kids will just love!
And be sure to follow Food Wine Sunshine on Facebook, Twitter, Pinterest, Google + and Instagram for more family fun tips, delicious recipes and more!