(Last Updated On: August 27, 2019)
Disclosure: My husband and I were able to Dip Into The Summer at The Melting Pot for free, all opinions and dippable moments are our own.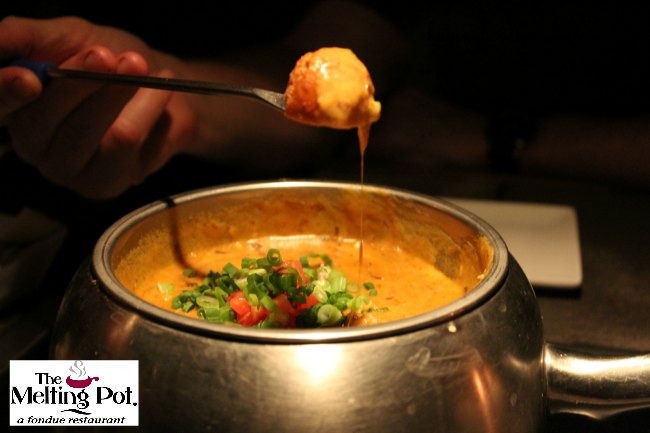 The Melting Pot – Experience The Tastes Of Summer
What does Summer mean to you? Traveling, using the BBQ, summer camps, play time, swimming, boating? Probably all that and more! Summer is filled with so many things that fill up our senses, it's a wonderful time! Well, The Melting Pot has taken everything that you love about Summer and made it dippable.
My husband and I had a date night this week over at The Melting Pot here in Tampa and we dove into the Dip Into Summer menu.
We started with that amazing looking cheese fondue pictured above. It is the BBQ Brisket Cheddar Cheese Fondue. Yes, I said BBQ and Cheese in the same sentence. It is smoked barbecue brisket shredded into medium-sharp cheddar and Emmenthaler Swiss cheeses, then topped with fresh tomatoes and scallions. Then you dip all your favorites right in, bread, pretzel bread (my personal favorite), veggies, apples, OH MY!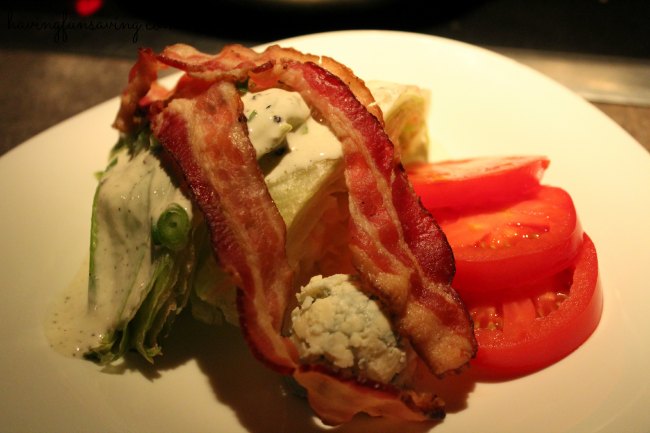 Our next taste of summer was a Wisconsin Wedge Salad. It is a crisp iceberg wedge with sliced Roma tomatoes, Gorgonzola cheese, hardwood-smoked bacon and peppercorn ranch dressing. It was delicious!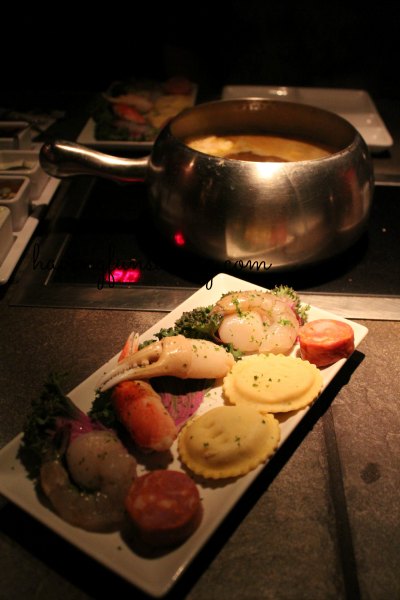 The main course. You actually have your own seafood boil right at your table. How cool is that? With shrimp, crab, seafood raviolis, corn, sausage and potatoes all perfectly seasoned with Ole Bay Seasoning. Everything was amazing, but the corn, sausage, and crab were my favorites 🙂 Can you remember the last time you had a seafood boil? How about one that you did at your dining room table?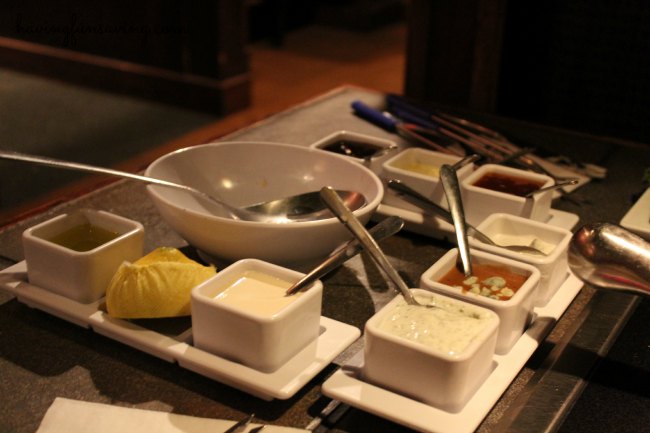 There are so many delectable sauces available to further enhance your dining experience, of course we had to try them all 🙂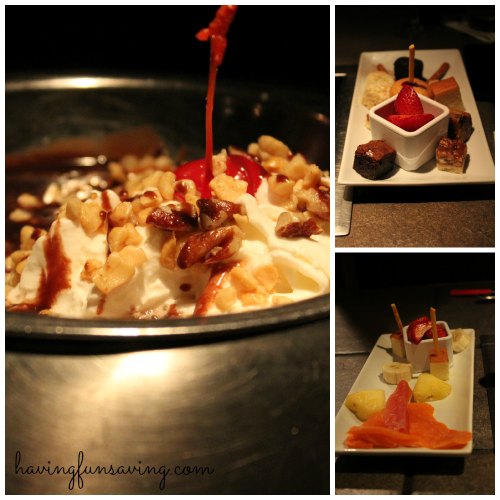 Now, here's the tricky part. Saving room for dessert. Because this is a dessert you DO NOT want to miss.
Banana

Split

Milk Chocolate

Fondue

I mean, really, do I need to say anymore? We dipped fresh fruit, dried fruits, brownies, oreo coated marshmallows and more until we just couldn't dip anymore.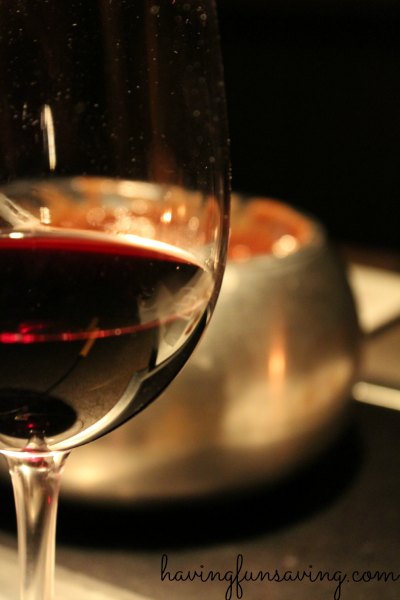 The Dip Into Summer Menu is the perfect way to treat your senses to Summer! This amazing special edition menu is only available through July 12, 2015, so don't let the sun set on this one!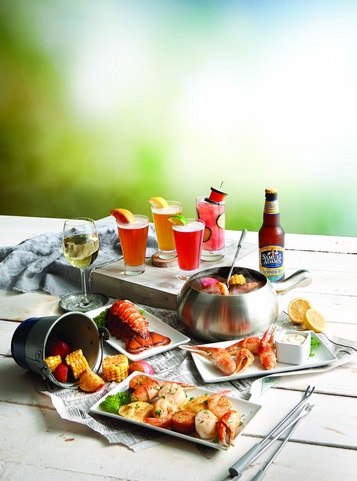 We had one of the recommended wine flights to compliment our meal (which was PERFECT!), but I wanted to let you guys know that The Melting Pot is also featuring a refreshing handcrafted Summertime Sipper, a cucumber watermelon cocktail made with Malibu® Rum, as well as Samuel Adams® Summer Ale lemonade shandies in black cherry, lively lemon and ruby red grapefruit flavors.
Will You Be Dipping Into Summer at The Melting Pot This Summer?
Check out The Melting Pot on Facebook, Twitter, Instagram and Pinterest to stay up to date with everything delicious!
And be sure to follow me on Facebook, Twitter, Pinterest, Google + and Instagram!