(Last Updated On: July 3, 2019)
The Color Purple is an emotionally delightful musical. Here is a review from someone who has never seen the movie before even. You can see this show and many more at the Straz Center in Tampa. While I was able to attend this show at no cost to me, all opinions are 100% my own.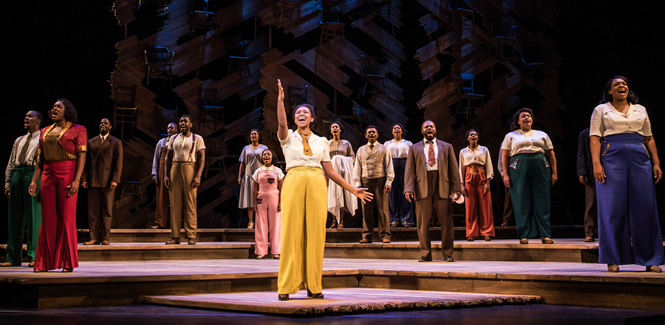 The Color Purple Review – Experience It At the Straz Center in Tampa
Confession. I never saw the movie The Color Purple. When I was offered the chance to see the performance at the Straz Center here in Tampa, I jumped at the opportunity because I love the Straz and I feel that live performances transport me to another magical place that movies and social media just can't. I wasn't ready for the emotional journey that The Color Purple put me on.
First of all, the cast was just amazing. I was in awe from the moment the show started. I found myself wiping tears from my cheeks when I didn't even realize I was crying, I found myself laughing, clapping and "Woohoo-ing" at various points in the show, and when it ended, I was completely amazed that I had been sitting for over two hours.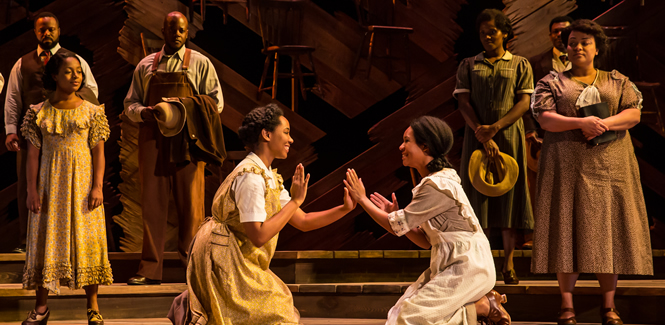 I loved it. I loved the story, I loved the emotions, I loved the successes, I loved the love stories, I loved it all. If you are looking for a night that will take you to a new place that will leave you upset, happy, and loving that you are at the theater that night – this musical is for you. The Color Purple Musical is definitely a performance that I would see again! Have you seen it before? No? What are you waiting for?!
Here's a little more about this amazing show:
THE COLOR PURPLE is the 2016 Tony Award® winner for Best Musical Revival! Hailed as "a direct hit to the heart" (The Hollywood Reporter), this joyous American classic has conquered Broadway in an all-new "ravishingly reconceived production that is a glory to behold" (The New York Times) directed by Tony winner John Doyle.
With a soul-raising score of jazz, gospel, ragtime and blues, THE COLOR PURPLE gives an exhilarating new spirit to this Pulitzer Prize-winning story.
Don't miss this stunning re-imagining of an epic story about a young woman's journey to love and triumph in the American South. It's the musical sensation that New York Magazine calls "one of the greatest revivals ever." Experience the exhilarating power of this Tony-winning triumph!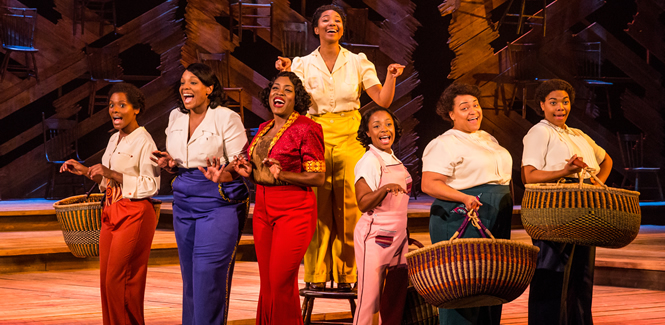 Straz Center Tampa Address:
1010 N. W.C. MacInnes Place Tampa, FL 33602
The Color Purple Performances at Straz Center Tampa:
March 9th – 8:00 P.M.
March 10th – 2:00 P.M.
March 10th – 8:00 P.M.
March 11th – 2:00 P.M.
March 11th – 7:30 P.M.
p.s. This show is intended for mature audiences; contains adult themes and language.
What is one of your favorite shows that you have seen at the Straz Center in Tampa?
Stay up to date with all the happenings at the Straz by following on Facebook, Twitter, and Instagram.
Be sure to check out Food Wine Sunshine on Facebook, Twitter, Pinterest, Google + and Instagram for more things to do in Florida, healthy recipes, and more.