(Last Updated On: September 5, 2019)
Disclosure; This is a sponsored post for Teflon Brand. All opinions are 100% our own.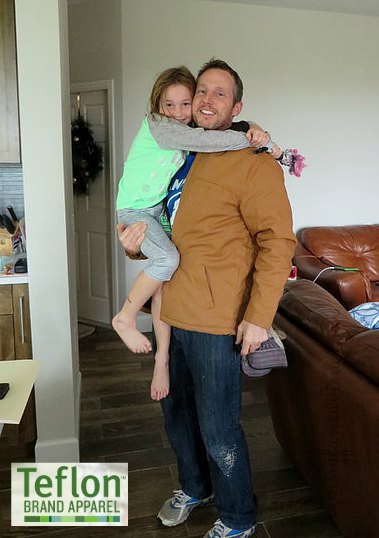 Teflon Brand Apparel for Men – Go Ahead, Get Dirty!
We are loving the cooler weather here in Florida! It means we are all outside catching up on chores 🙂 We have 3 vehicles and my husband changes the oil and does most of the required maintenance on all of them. While, it saves us a ton of money and I love that he is handy, you have no idea how many shirts, jackets, jeans, etc. that he has destroyed.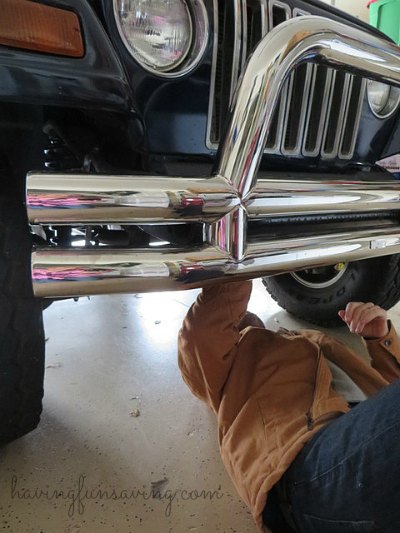 So, when one of my one of my favorite brands, Teflon, let me know that they had a line of clothes for men that is pretty hard for them to destroy…I was really excited to have my husband test it out. And, I got his jacket just in time for his vacation…he took some time off during the holidays and we spent a lot of time doing landscaping and doing outside chores.
What makes Teflon Brand Apparel different from other brands?
Teflon Brand Apparel has a built in technology that creates a molecular shield around the fibers. Even most hard to clean stains can be removed in a single wash, without pretreating or scrubbing. I will admit, I was pretty skeptical about the washing part…but it's true!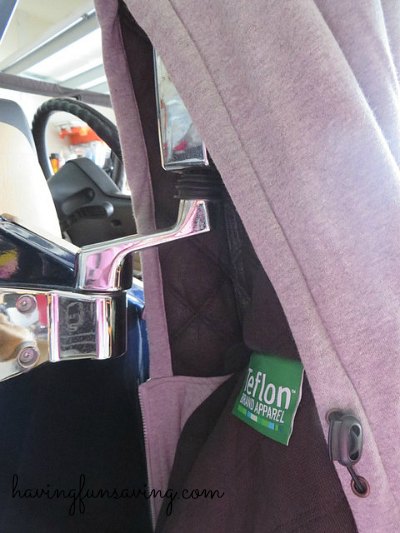 Now your guy can live, work and play with less worry. There are shirts, jackets, and more available on Amazon.com – in fact, they are even on sale!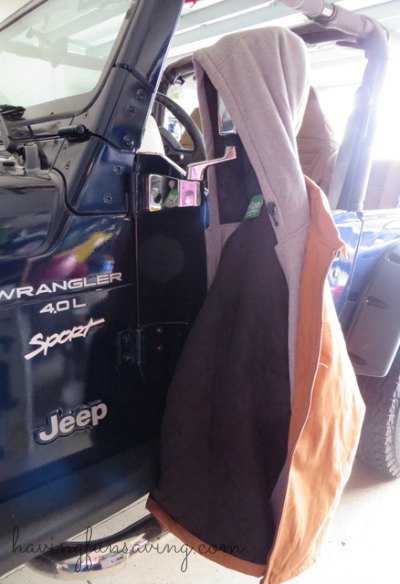 This is actually where we hang our Teflon Men's Duck Jacket with Hooded Fleece Insert, right on the mirror of the Jeep 🙂 We do that for 2 reasons…
It is the vehicle that he works on most…I LOVE our Jeep, but there is always a leak or something that needs to be looked at. And if he is going to be crawling under it – I want the Teflon Jacket on him.
The jacket is really warm and blocks the wind better than any jacket I have ever owned. Now, it's winter in Florida…so this is perfect Jeep driving time! Since we basically never have the top on, it can get REALLY chilly, so this is our favorite jacket to wear. In fact, I wore it last night on a drive to get the kids' ice cream 🙂
So, if you are looking for clothes that your guy can get dirty in and you don't have to worry about it getting destroyed…make sure to check out Teflon Brand Apparel. You won't be sorry!
Make sure to check out Teflon on Twitter, Facebook, and Pinterest.
And, you might as well follow me too 😉 Find Food Wine Sunshine on Facebook, Twitter, Pinterest, and Google +.