(Last Updated On: July 3, 2019)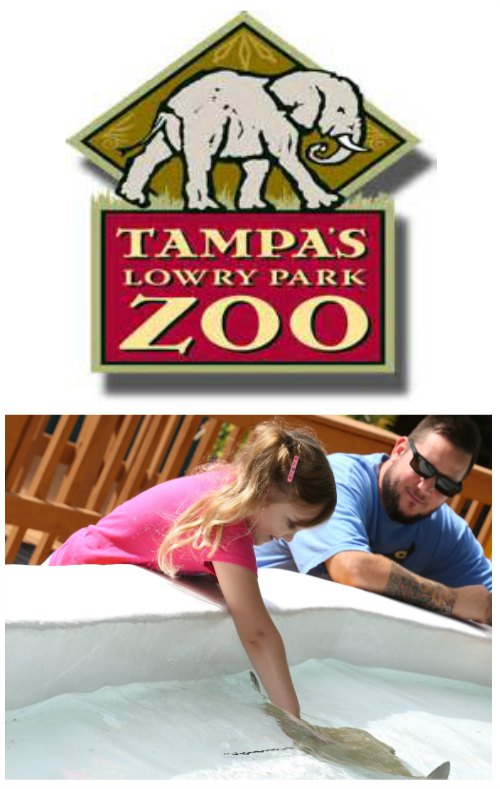 Tampa's Lowry Park Zoo Florida Resident Discounts
We have a new Florida Resident Discount for Tampa's Lowry Park Zoo! They have introduced Sunshine State savings for Florida residents* with limited-time offers on single-day admission and Zoo Annual Membership through September 30, 2016.
What are the Florida Resident Discounts:
Florida residents can save on single-day admission priced at $19.95 per person for adults and children, a savings of up to $10 per ticket
Save 10 percent on Zoo Annual Membership packages (Individual Plus, Dual Plus or Family Plus).
Both offers require state-issued identification for adults.
The Zoo features 1,300 amazing animals on nearly 60 acres of natural habitats with many interactive exhibits and opportunities to get closer to wildlife — feed a gentle giraffe, touch a giant tortoise, hold a colorful lorikeet, get hand-to-fin with slippery stingrays and more. Zoo admission includes several fun and free rides like a guided safari through the African habitat area and dedicated children's rides, along with two splash ground water play areas. An onsite manatee hospital expands the traditional boundaries of a zoo, focusing efforts on critical care for injured, sick and orphaned wild manatees who are returned to Florida waters after rehabilitation.
Florida resident offers can be purchased online at www.LowryParkZoo.org/FL or at the Zoo's ticket windows during regular business hours of 9:30 a.m. to 5 p.m.
Win one of the prizes like these with Albertsons Ad sales.
**Sunshine State Savings offers are available for purchase through September 30, 2016. State-issued identification is required. Discounted Zoo Annual Membership purchased during this timeframe is valid for one year from the date of purchase. Not combinable with other discounts. No cash value.
Make sure to follow Lowry Park Zoo on Facebook and Twitter to stay up to date with everything FUN!
While you are at it, be sure to visit Food Wine Sunshine for more things to do in Florida and stay up to date with me Facebook, Twitter, Pinterest, Google + and Instagram.