(Last Updated On: September 17, 2019)
Local Tampa Resident wins the Winn-Dixie taste-testing contest! Winn-Dixie Honors SE Grocers Kid Connoisseur at the Hyde Park location with the red carpet treatment. This post is sponsored, however all opinions are my own.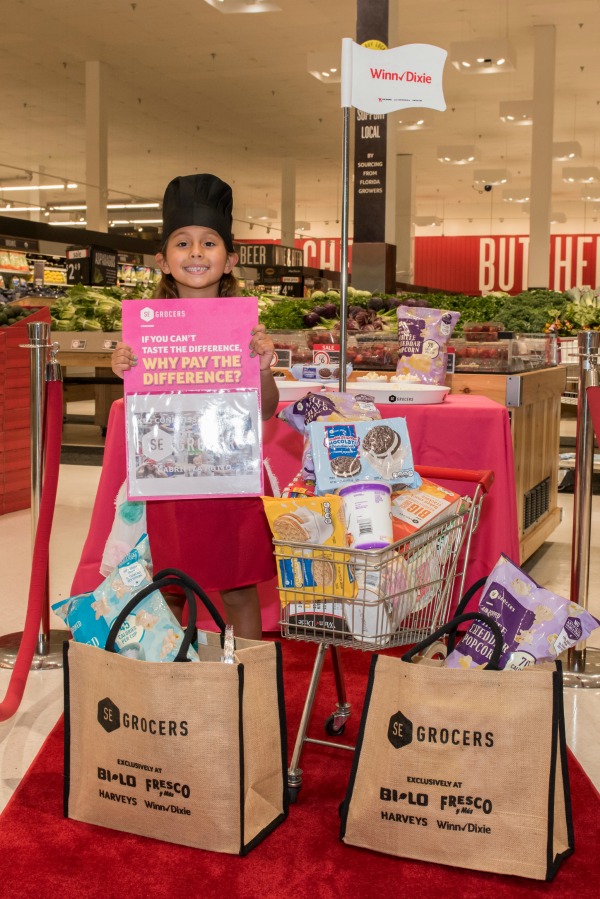 Tampa Resident WINS!
Winn-Dixie Honors SE Grocers Kid Connoisseur
Remember that contest I told you guys about that Winn-Dixie was doing to compare their SE Grocers Store Brand with National Brand foods? Well, winners have been selected and one is right here from TAMPA!! I am so excited that one of the winners was a local! She sampled the SE Grocers chocolate sandwich cookies (comparable to Oreos) in the video she submitted to win. 🙂
Yesterday, Winn-Dixie rolled out a red carpet in the store and associates cheered on the 5-year old Tampa Kid Connoisseur as she received an SE Grocers Kid Connoisseur award, $200 Winn-Dixie gift card AND a shopping spree throughout the store to pick up some of her favorite SE Grocers items.
The Tampa winner of the recent Kid Connoisseur taste-testing contest is 5-year-old Gabriella Hutto, and Winn-Dixie hosted the event in her honor at the Hyde Park store.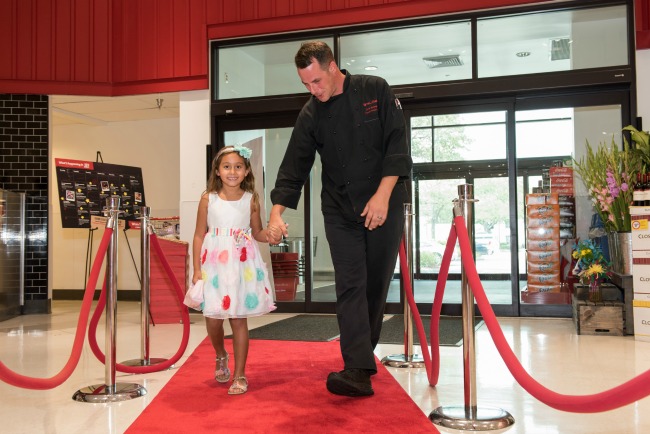 Gabriella received red carpet fanfare inside the store this afternoon with associates cheering her on, a grocery shopping spree and an official presentation by local Winn-Dixie leadership recognizing her as the Tampa SE Grocers Kid Connoisseur.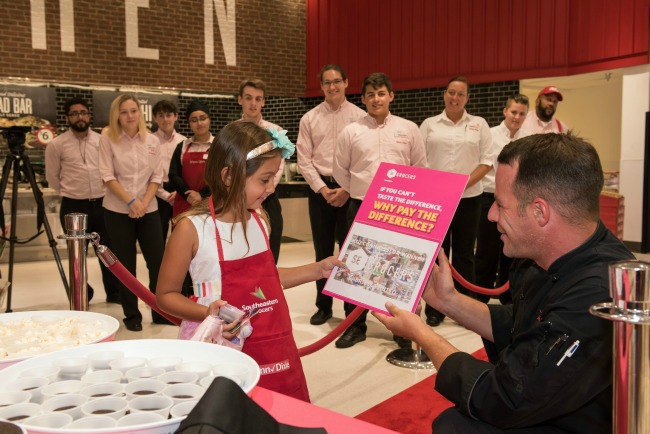 Southeastern Grocers (SEG), home of BI-LO, Fresco y Más, Harveys and Winn-Dixie stores, has undergone its largest-ever transformation of private label products, spanning approximately 3,000 items across all categories. Southeastern Grocers has tested more than 2,350 own brand items, which led to improved quality reformulations on more than 2,340 products to provide superior quality, greater value and differentiation to customers without increasing the price.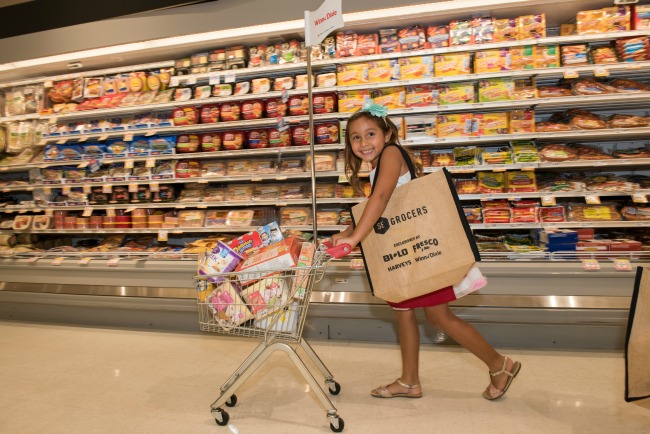 Southeastern Grocers understands customers are seeking fresh, healthy, affordable food, which has led to substantial enhancements across the entire own brand product line, including:
Over 2,430 products with no artificial colors
Over 2,310 products with no artificial flavors
Over 2,800 products with no MSG
Over 2,790 products with no trans fat
Over 2,390 products with no high fructose corn syrup
If you can't taste the difference, why pay more?
Congratulations to our Tampa Kid Connoisseur! And thanks to Winn-Dixie for the fun contest!
Follow Winn-Dixie on Facebook, Twitter, Pinterest, and Instagram for more recipes, savings, and more.
In fact, be sure to check out all the recipes on Food Wine Sunshine and follow me on Facebook, Twitter, Pinterest, Google + and Instagram