(Last Updated On: August 9, 2019)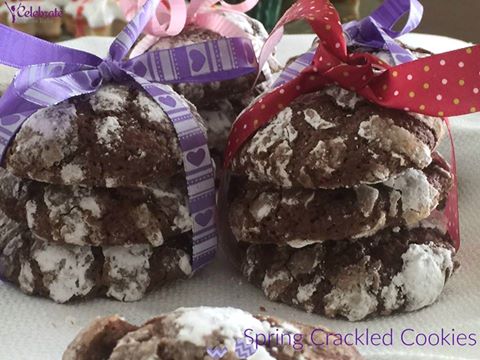 Spring Crackled Cookies Recipe
I just love Spring! The breeze is cool and the weather is warming up…and EASTER is near! It's also a great time to spend time with friend and family.
These Spring Crackled Cookies Recipe would be a beautiful gift for a teacher, your friend, your family, your child – yes, your child. You can decorate them with colorful ribbons, add some seasonal pins and labels – do what your heart desires.
Don't stop just with cookies. Check out all these marvelous recipe ideas for your extended schedule for Spring.