(Last Updated On: September 5, 2019)
Disclosure: I received precious items for review from St. Jude. All opinions and my passion for supporting St. Jude are 100% my own.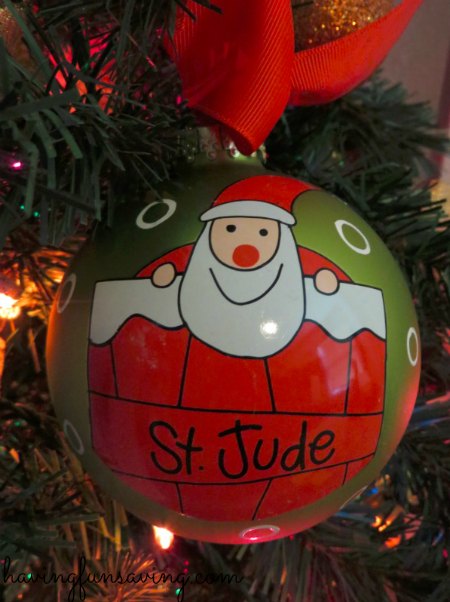 Shop The St. Jude Gift Shop This Holiday Season
It's the time of the year that we are all making our holiday shopping lists and deciding what stores have the best deals. It is also the time of the year that many of us are looking to donate to those in need…either by giving your time to help others or by giving gifts or money. So why not shop at the store that not only has adorable gifts, but also gives back? Shop at the St. Jude Gift Shop. The St. Jude Gift Shop has everything from stocking stuffers to celebrity-designed gift items for your home.
That ornament pictured above will proudly be displayed on my tree this year and for many years to come. Can you believe that it is only priced at $12? St. Jude has 13 different ornaments to choose from and prices start at just $7! So, not only are they adorable, they are very cost-effective too 🙂
Check out all the Ornaments from St. Jude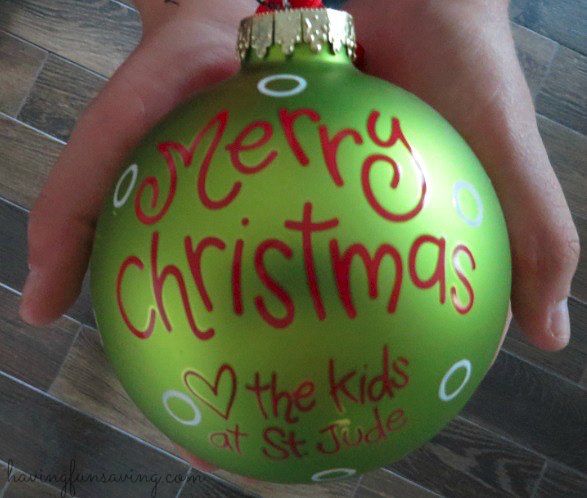 You will also find items in the gift shop that have been designed specially for St. Jude by Sabrina Soto, Daisy Fuentes, Olivia Holt, and Keith Urban. But, my favorite celebrities are the kids at St. Jude 🙂 In fact, they even designed my ornament!
Here are just a few of the departments to check out:
Gifts for Runners (love this one!)
Home Decor
Jewelry
Apparel
Kitchen accessories
You can also request a St. Jude Gift Shop Catalog
ALL the proceeds from sales at the St. Jude Gift Shop go directly to helping end childhood cancer. ALL the proceeds go to helping the children and families of St. Jude. ALL the proceeds go towards something that you can really feel good about.
So, when you are making your list and checking it twice…I also encourage you to check out the amazing products right at the St. Jude Gift Shop.