(Last Updated On: June 7, 2019)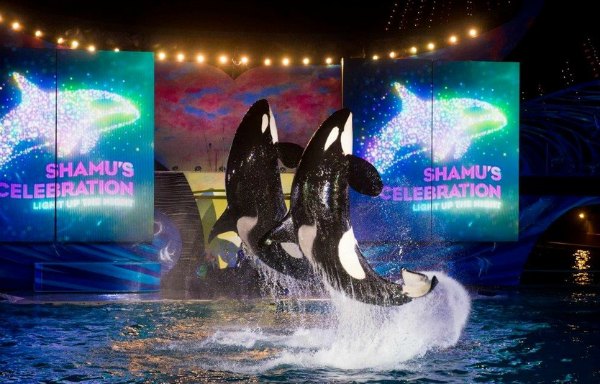 SeaWorld Summer Nights 2015 & Island Nights
Summer is heating up over in Orlando this year! There are ALL-NEW festivities over at SeaWorld Orlando and Aquatica this Summer! Get ready for some nighttime fun at SeaWorld Summer Nights and Aquatica Island Nights! SeaWorld introduces all-new summer concert series; Aquatica offers all-new beach party bash. Sounds like FUN to me 🙂

When is Summer Nights at SeaWorld Orlando?
From June 20 – August 9,2015
What IS Summer Nights?
The park stays open longer for nighttime FUN!
Celebrate America Concert Series
Every Saturday and Sunday guests can enjoy all-American performances at 5:00 PM and 7:30 PM by a variety of artists and genres at this all-new summer concert series. The celebration of America continues throughout the park with all-American food and daily happy hours. Plus, pass holders can enjoy a complimentary sample of a tasty brew. Concerts will take place in the air-conditioned Nautilus Theater and are included with park admission.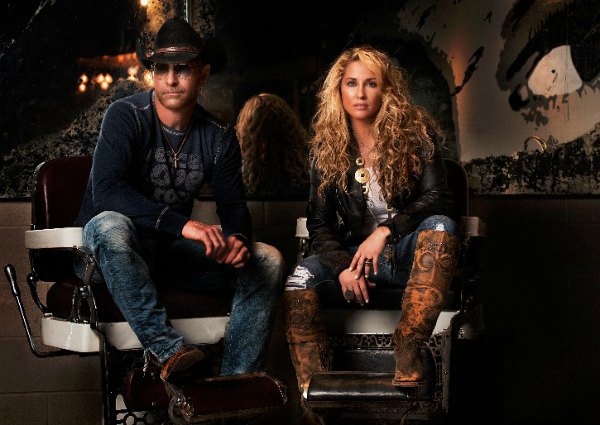 June 20 and 21 – Trick Pony: This contemporary country duo brings a unique style and blend of harmonies to country music, creating Trick Pony's signature sound. Their albums produced eight charted singles on the Billboard Hot Country Songs charts, including four Top 20 hits: "Pour Me," "On a Night Like This," "Just Do What I Do," and "On A Mission."
June 27 – Crystal Gayle
June 28 – Phil Vassar
July 4 – American Military Spouses Choir
July 5 – Lee Greenwood
July 11 – Foghat
July 18 – Oscar D' León
July 19 – Sheila E.
July 25 – 26 – Night Ranger
August 1 – 2 – Oak Ridge Boys
August 8 – Village People
August 9 – Sara Evans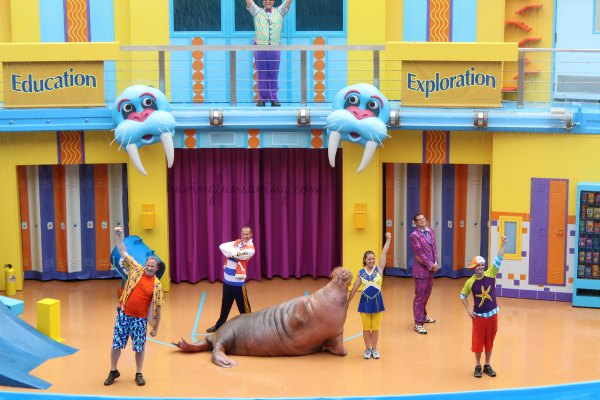 Clyde & Seamore's Sea Lion High
Turn up the laughs with nighttime showings of this all-new sea lion comedy adventure. Full of fun and big personalities of sea lions, walruses and otters, the show takes place in an aquatic-themed high school where laughter and education go hand in hand (er, flipper).
Shamu's Celebration: Light Up The Night
Experience this returning fan-favorite, a high-energy show featuring original music, amazing production elements and see SeaWorld's majestic killer whales. Shamu Stadium will transform with stylistic lighting and colorful backdrops to create a social and celebratory atmosphere ending with a fireworks finale spectacle.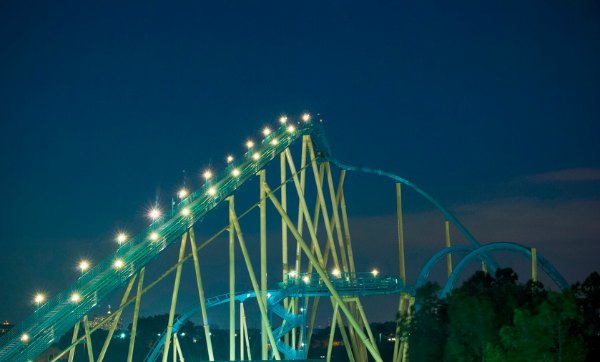 Late-Night Thrills
SeaWorld's thrill rides are a whole different experience when the sun goes down. Guests can experience Kraken, a thrilling roller coaster, and Manta, a facedown, headfirst roller coaster where riders can skim, glide and fly like a manta ray, and many more.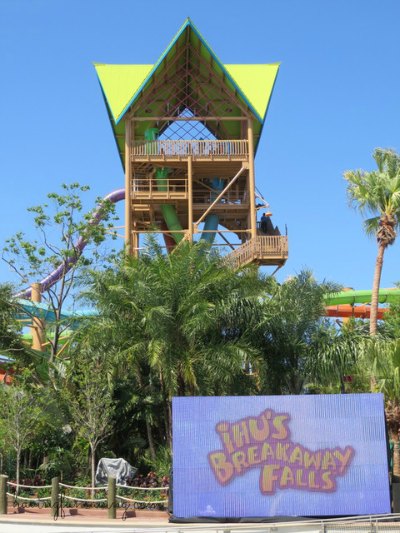 When is island Nights at Aquatica?
Beginning July 3 and is taking place every Friday and Saturday through August 8 from 5 p.m. to 9 p.m
What IS Island Nights?
Aquatica heats things up with Island Nights presented by Coca-Cola®. Guests can enjoy live DJs, dancing on the beach and an evening menu sizzlin' with flavor at Waterstone Grill.
How much is Summer Nights and Island Nights?
All events are included with park admission
For more information, park hours and to purchase tickets, visit SeaWorldOrlando.com.
Be sure to follow SeaWorld on Facebook, Twitter and Instagram for the latest details about SeaWorld Orlando's events. Join the conversation with #SeaWorld and #SummerNights.
While you are at it – stay up to date with me too 🙂 Find Food Wine Sunshine on Facebook, Twitter, Pinterest, Google + and Instagram.

Don't forget that Busch Gardens and Adventure Island are celebrating Summer Nights and Island Nights over in Tampa too!