(Last Updated On: June 7, 2019)

SeaWorld Preschool Pass 2016 – Kids 5 & Under Go FREE
**Update – Grab the 2017 SeaWorld Preschool Pass HERE**
I am very excited to let you guys know that children five and younger can enjoy all of 2016 at SeaWorld Orlando for FREE! YES, FREE! The SeaWorld Orlando "Preschool Card" is available for a limited time and is for kids ages five and younger. The FREE Preschool Card is valid for unlimited admission through December 31, 2016. Cards must be registered online and redeemed in the park by May 27, 2016.
Children five and younger can explore SeaWorld Orlando for FREE throughout 2016 with the return of the Preschool Pass. You can register for the pass online and get the kids ready for all of the excitement, thrills and inspiring shows that only SeaWorld can provide.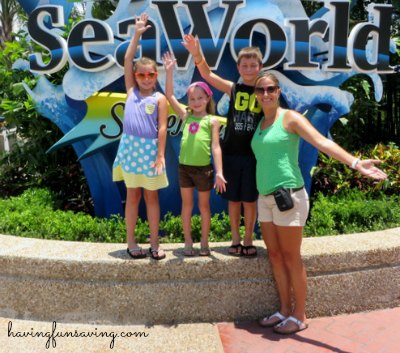 Kids will love being kids at Shamu's Happy Harbor®, a play area that features fun for all, including:
Shamu Express® – the park's first family-oriented roller coaster reaching speeds of 26 mph
Jazzy Jellies – a jellyfish-themed ride that lifts and spins families to heights of 30 feet
Sea Carousel – a classical marine-themed masterpiece topped by a 45-foot-wide pink octopus
A variety of other kid-sized attractions to keep the little ones moving and shaking
The Free SeaWorld Preschool Pass is an exclusive online offer, available at SeaWorldOrlando.com. It is exclusively for Florida residents ages five and younger and is valid for unlimited admission – with no blackout dates – through Dec. 31, 2016, at SeaWorld Orlando. The Preschool Pass does not include parking or Pass Member discounts or benefits.
Register for the SeaWorld Preschool Card
Another great reason to get a free Preschool Pass for the little ones is that all of SeaWorld's 2019 events are included! The year kicks off with Wild Days, an immersive event that connects kids to the wild and wonderful world we all share; followed by the all-new Praise Wave, a series that makes the park come alive with the hottest names in Christian music. And don't forget about family favorites Halloween Spooktacular and SeaWorld's Christmas Celebration, also included with a Preschool Card!
Check out SeaWorld on Facebook and Twitter to stay social.
While you are at it – stay up to date with me too 🙂 Find Food Wine Sunshine on Facebook, Twitter, Pinterest, and Google +.
Have fun visiting SeaWorld for FREE with your little one in 2016 with the SeaWorld Preschool Pass!
*If you ever heard to Busch Gardens over in Tampa, they are not doing the Preschool Pass this year, but the Buy a Fun Card for Busch Gardens Get a Fun Card for Adventure Island FREE offer is going on now through 2/29/16.*