(Last Updated On: July 3, 2019)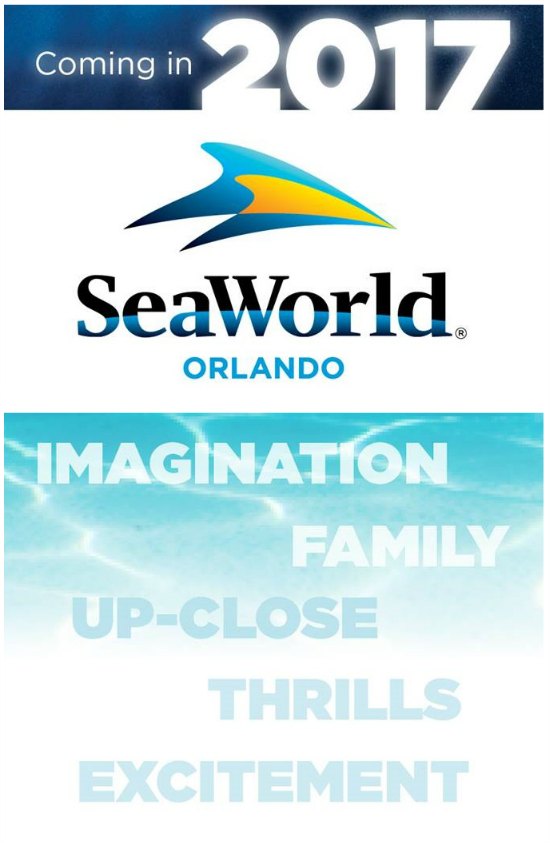 SeaWorld Orlando New Attractions for 2017
There are some new attractions and events coming to SeaWorld Orlando in 2017 and they are going to be amazing! From a new virtual ride to exclusive fun for pass holders, delivering meaningful and fun vacation options for guests.
The NEW 2017 experiences at SeaWorld include:
Kraken® Virtual Reality (VR) Roller Coaster- June 16, 2017
SeaWorld Orlando will debut its first digitally enhanced ride experience as the legendary Kraken roller coaster is transformed into a virtual reality (VR) roller coaster experience. Using new technology, this thrill ride will be the only VR coaster experience in Florida.
Guests will embark on a deep sea mission alongside sea creatures inspired by extinct and legendary animals of the past, including the mighty Kraken. A custom digital overlay with uniquely designed headsets, fully integrated both mechanically and electronically into the coaster train delivers a new one-of-a-kind adventure. The addition of VR to this fan-favorite brings a new level of excitement and interest in Kraken, giving guests the opportunity to experience the coaster in a completely new way.
All three of Kraken's 32 passenger trains have been equipped with the virtual reality experience. Guests choose their journey when they board the coaster; braving the virtual reality experience or riding the traditional way. The custom designed headsets are fully integrated both mechanically and electronically into each coaster seat. Each seat has also been individually programmed to provide an individual guest experience that cannot be matched.
Dolphin Nursery – Summer 2017
SeaWorld Orlando's Dolphin Nursery will become more interactive in 2017, giving guests the opportunity to get up close to mother and baby dolphins in all new ways.
Large-scale acrylic windows will offer up-close viewing, including multiple levels to give kids a face-to-face perspective with dolphin calves. New slide out areas and lifting floor will also allow for easier access to mom and baby for the veterinary and animal care teams.
The next generation of multi-purpose digital displays will allow SeaWorld educators to share information about dolphin behavior, biology and conservation with our guests by interacting with video from the team's educational and animal care content.
Seven Seas Festival – Starting February 2017
SeaWorld Orlando's popular music and food events will expand to a total of 14 weekends in 2017 as part of the Seven Seas Festival. Inspired by street food from Asia, the Caribbean, South America and the Mediterranean, this expanded festival will bring new culinary offerings to guests throughout the park. Plus, guests will be able to indulge in a variety of international, local and seasonal craft brews on tap giving their taste buds a worldly delight.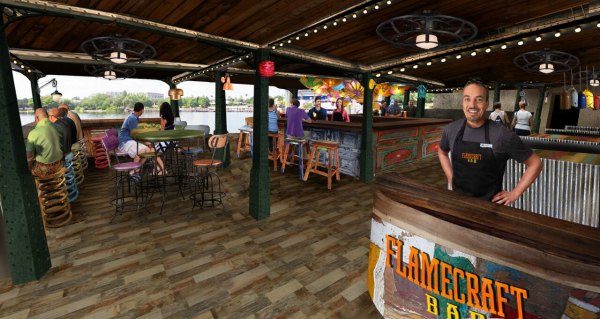 Flamecraft Bar – Summer 2017
Continuing the park's food and beverage focus, a new dining location adjacent to the SeaFire Grill along the waterfront area will provide a great place to pause for a drink in a casual atmosphere. The Flamecraft Bar will feature 16 seasonal craft brews and a new menu to tempt the taste buds.
Electric Ocean- Summer 2017
Electric Ocean will debut next summer at SeaWorld Orlando as a brand new, end-of-day spectacle event. As the sun goes down, the lights and energy go up, offering guests a different kind of fun after dark. The ocean comes to life with bioluminescent lighting, music and pathway entertainment, immersing guests in a glowing sea of wonder.
Nautilus Theatre – Summer 2017
Continuing the park's focus on entertainment, events, and shows, an entirely new experience is coming to the Nautilus Theatre. The dedicated summer show will debut Memorial Day weekend.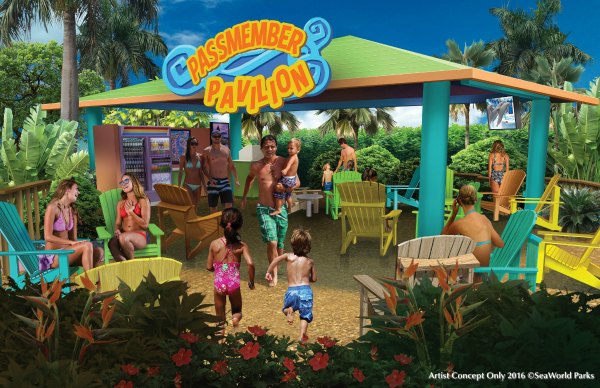 Aquatica Pass Member Pavilion – Spring 2017
As part of SeaWorld's ongoing commitment to Annual Pass Members, the Aquatica Pass Member Pavilion will open just in time for spring break. The exclusive pavilion will feature concierge service, complimentary sunscreen, a private entrance to Banana Beach, private animal encounters, and additional offers.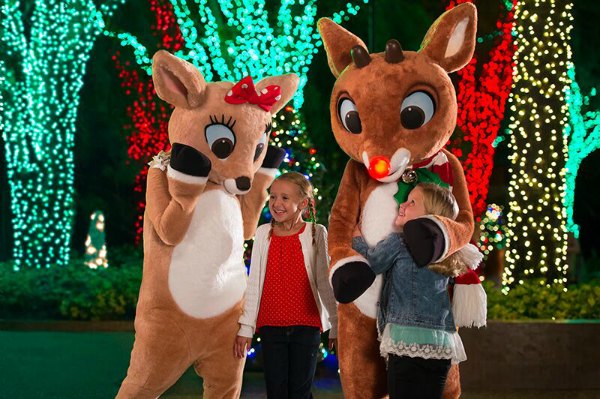 Rudolph The Red-Nosed ReindeerTM & Friends, SeaWorld Orlando – 2016 Christmas Celebration, continuing in 2017
Beloved Christmas character Rudolph the Red-Nosed Reindeer and friends, including Clarice, Bumble, the Abominable Snow Monster and Yukon Cornelius, and Rudolph-themed attractions will be making their debut as part of the 2016 Christmas Celebration™ at SeaWorld Orlando.
Rudolph & Friends will return for the 2017 season, with additional Rudolph the Red-Nosed Reindeer-themed experiences for families to enjoy the Christmas spirit even more.
Deals on SeaWorld Orlando Passes:
The best way for guests to visit SeaWorld Orlando is with an Annual Pass or Fun Card and by purchasing a pass now, guests can get three months free.
Also available now is the brand new Transferrable Pass allowing Pass Members to bring a different guest each time they visit SeaWorld Orlando or Aquatica Orlando.
Learn more and get your SeaWorld tickets online
Follow SeaWorld on Facebook, Twitter and Instagram for the latest special event information.
While you are at it make sure to check out Food Wine Sunshine on Facebook, Twitter, Pinterest, Google + and Instagram for more fun things to do in Florida, recipes, and more.
Looking for more fun things to do in Florida?