(Last Updated On: August 27, 2019)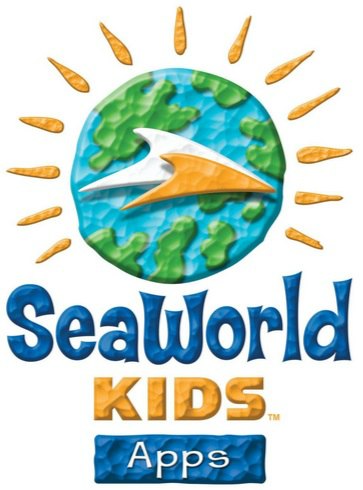 SeaWorld Kids Apps – Dive Into Fun!
SeaWorld has just launched a fun collection of apps for kids! You guys know that we are huge SeaWorld fans and I think these apps look like so much fun!
These apps are the latest mobile offerings from SeaWorld Kids, where imagination meets nature, and have been designed to continue the fun of learning about nature and conservation into the school year and beyond.
There is now a collection of three mobile games designed to engage the imaginations of preschool and elementary aged children!
Check them out:
"Turtle Trek™" [Games – $2.99] – Explore the ocean in an underwater adventure in "Turtle Trek." This engaging and educational mobile game teaches children all about nature and fascinating sea creatures. Kids can help a friendly baby turtle navigate through the deep blue sea, while collecting coins and avoiding danger. Players make new friends along their journey and learn all about the animals that share the ocean with sea turtles. "Turtle Trek" is recommended for children age 4 and older.
Grab Turtle Trek on iOS
Grab Turtle Trek on Google Play
"Underwater ABCs™" [Games – $2.99] – Learning the alphabet is fun with "Underwater ABCs". Preschool kids learn the alphabet and basic writing skills by tracing a pathway of illuminated stars that make up all the letters from A-to-Z. Once a child successfully traces a letter, a playful sea creature whose name begins with the same letter will be revealed right under his or her finger. Learn interesting things about the animals that live in the ocean as parent and child experience preschool learning in a fun new way.
Grab Underwater ABCs on iOS
Grab Underwater ABCs on Google Play
"Stay on the Ice™" [Games – $.99] – "Stay on the Ice" challenges players to help adorable penguins keep their balance. Quick reactions are needed to keep the penguins from slipping and sliding right off the iceberg. The trick is super-fast tapping. Don't let the penguins hit the chilling water. As they get near the edge of the ice, quickly tap your finger to turn those playful friends around and back to safety. This addictively fun game by SeaWorld Kids will be a hit with the whole family.
Grab Stay on the Ice on iOS
Grab Stay on the Ice on Google Play
As an extension of the company's in-park mission, SeaWorld Kids and the new app collection are aimed at educating users about animals and their habitats, while empowering and engaging the user to do their part to help wildlife and nature. Little actions add up, and the SeaWorld Kids apps reinforce that we all can make a difference. Not to mention, these games are seriously fun.
Check out SeaWorld Kids online, Facebook, Instagram, and on YouTube for more SeaWorld FUN for kids!
While you are at it – stay up to date with me too 🙂 Find Food Wine Sunshine on Facebook, Twitter, Pinterest, and Google +.