(Last Updated On: June 7, 2019)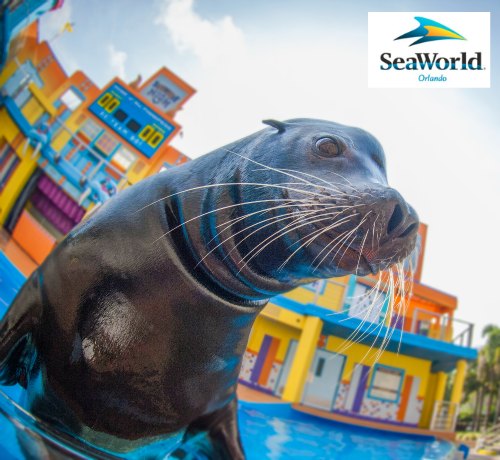 SeaWorld – Clyde and Seamore's Sea Lion High Opens April 16
I have some exciting news for all of you that have been missing the fun Clyde and Seamore show at SeaWorld in Orlando! SeaWorld announced the opening date of April 16 for the all-new show "Clyde and Seamore's Sea Lion High." I'm excited to check it out!
Full of adventure, fun and big personalities, the show takes place in an aquatic-themed high school where laughter and education go hand in hand (er, flipper). When our dynamic duo – Clyde and Seamore – are nominated to win scholarships to Ocean University, they must enter crash courses in science, dance and gym in a storyline that is full of fast-paced fun. The cast of amazing animals and trainers connect with guests as only SeaWorld can, and an educational pre-show celebrates teachers from all over.
The best way to experience this and all of SeaWorld's special events throughout the year is with a 2015 SeaWorld Orlando Fun Card, where guests pay for a day and play all year. Plus, for a limited-time, guests who purchase a Fun Card can also enjoy a one-day visit to Aquatica, SeaWorld's Waterpark™.
Follow SeaWorld on Facebook, Twitter and Instagram for the latest details about SeaWorld Orlando's events.
While you are at it – stay up to date with me too 🙂 Find Food Wine Sunshine on Facebook, Twitter, Pinterest, Google + and Instagram.