(Last Updated On: September 6, 2023)
Looking to try out the cottage cheese toast trend? Here are 10 delicious savory cottage cheese toast ideas you should try! While this post is sponsored by my Healthy Family Project family, my love for supporting brands that give back to the community is my own.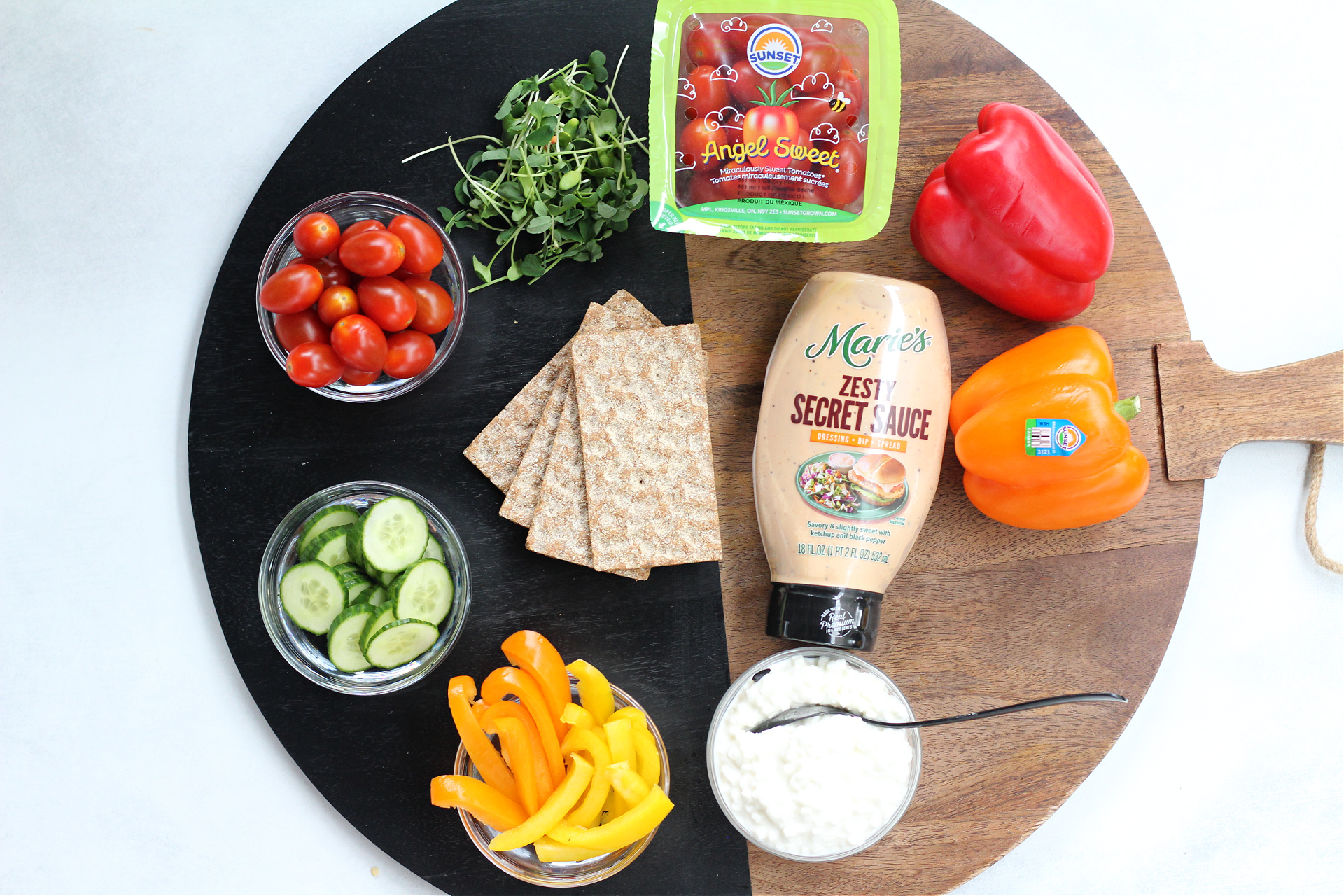 Savory Cottage Cheese Toast Ideas
I've been on a savory kick lately. My family loved all the savory waffle toppings I made a few weeks ago, so I decided to try another version. I am crazy late on jumping on the cottage cheese trend, but better late than never right? To be honest, I was a little hesitant….I mean, cottage cheese on toast?? Turns out, it's delicious! I read that if you aren't a fan of the chunks in cottage cheese you can blend it, but I decided the was too much effort and went with the traditional way. I mean, I topping it with other toppings, so I figured the chunks wouldn't be a big deal.
They weren't.
My Healthy Family Project team has an incredible campaign going on with Publix right now where the partnering brands are giving back 775,000 meals to Feeding America food banks in Publix areas. How amazing is that?? And Healthy Family Project does a campaign with Publix twice a year! That means their partners give back again! THANK YOU!
So, when I go to Publix, I look for signs like the ones below so I know I am supporting the brands that are giving back to Feeding America food banks in my area thanks to their partnership with Healthy Family Project.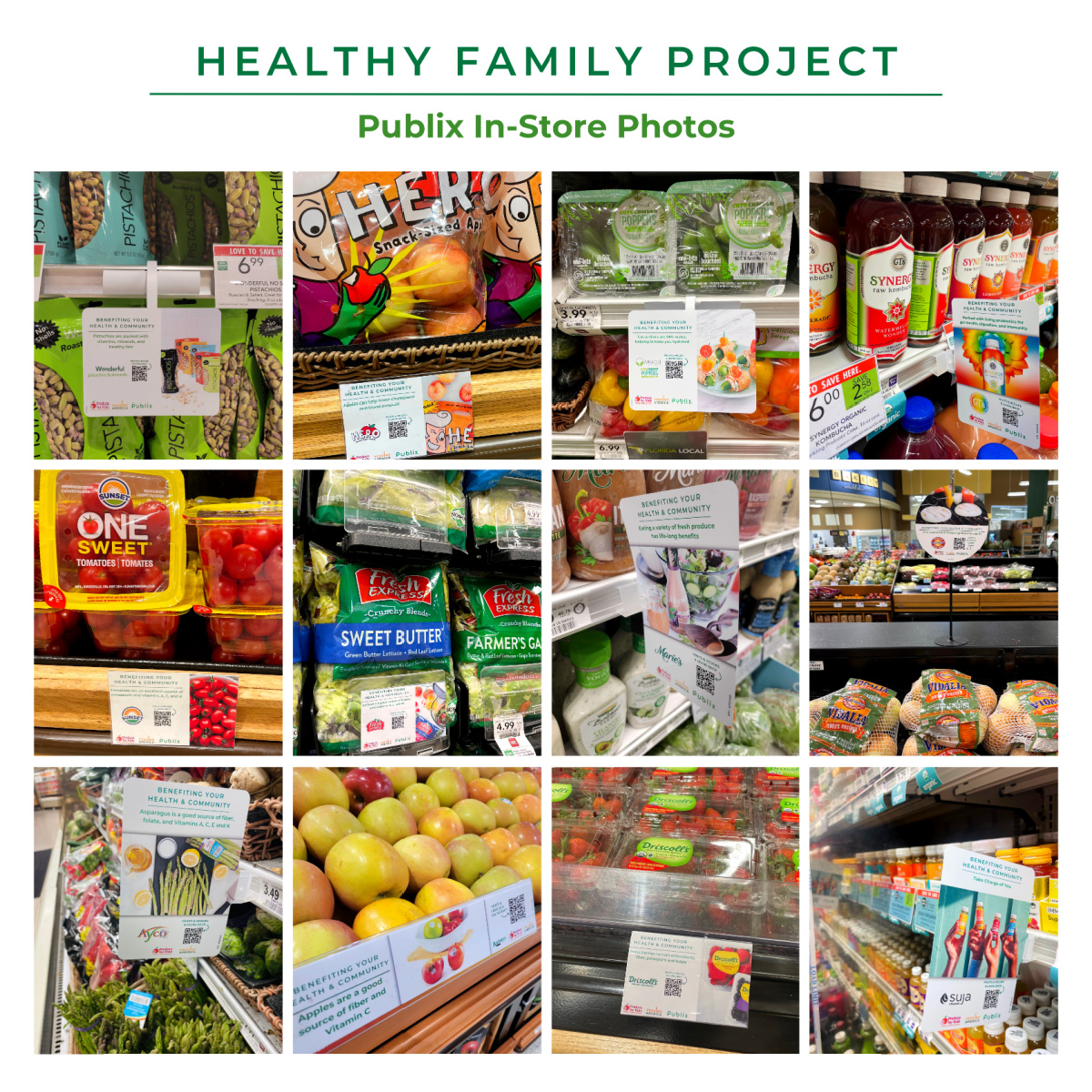 On this Publix shopping trip, I grabbed Sunset Angel Sweet tomatoes, bell peppers and Marie's Dressing. All of which were perfect topping for my cottage cheese toast. I actually used Wasa Crispbread instead of actual toast for my savory cottage cheese toast creations…they are a bit firmer than traditional toast so easier to eat in my opinion.
I did a little research on why this whole cottage cheese trend took off, so I decided I would share my findings with you all. At the end of the day, I will admit, I was pleasantly surprised and will definitely be making it again!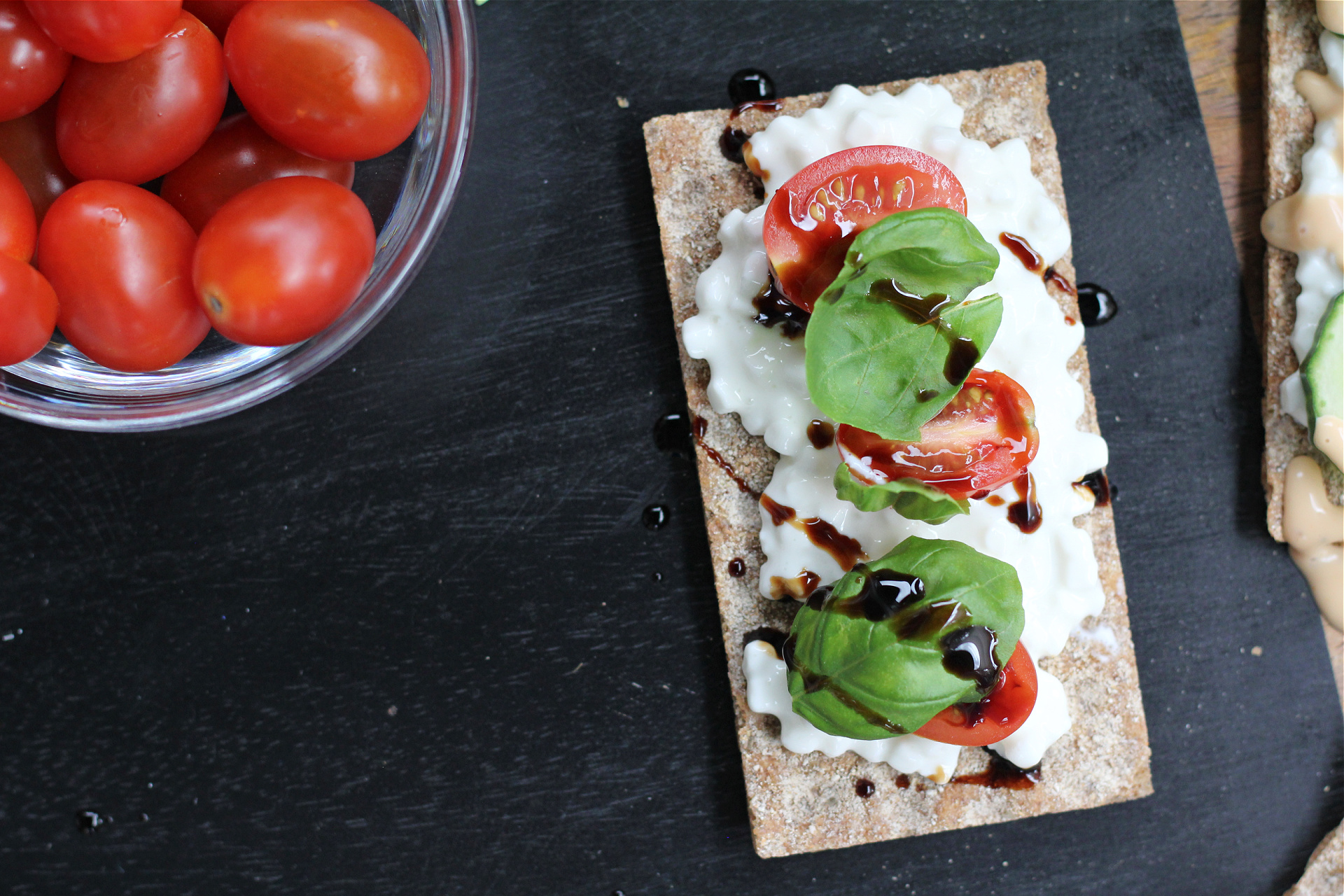 Why is cottage cheese toast trending?
Health-conscious choice: Cottage cheese is often perceived as a healthier alternative to other spreads or toppings. It is low in fat and calories, high in protein, and a good source of calcium.
Versatility: People enjoy experimenting with different toppings, such as fruits, vegetables, herbs, or spices, to enhance the flavor and texture of the toast.
Texture and creaminess: Cottage cheese has a unique texture that can be both creamy and slightly chunky. This texture adds a contrast to the crispness of toast.
Filling: Due to its high protein content, cottage cheese can help keep you feeling full and satisfied for longer periods.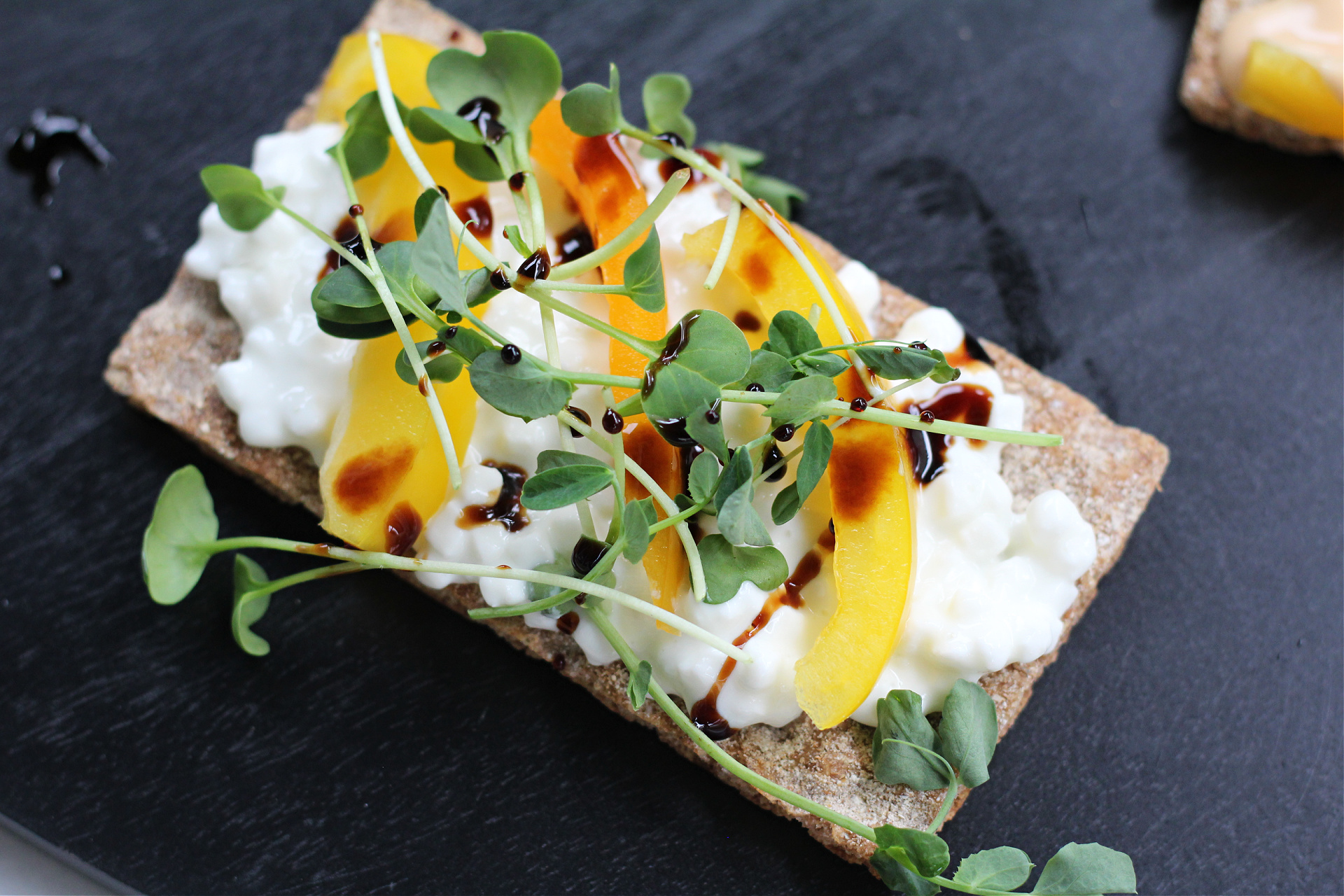 Here are 10 popular savory toppings for cottage cheese toast:
Fresh Herbs: Sprinkle chopped fresh herbs like rosemary, basil, cilantro, or dill on top of the cottage cheese. This adds a burst of freshness and a subtle herby flavor. I had basil and rosemary in my garden, so I used those.
Tomatoes: Layer tomatoes on the cottage cheese. Tomatoes provide a juicy and tangy element to the toast. For an extra burst of flavor, add some fresh basil and balsamic glaze.
Cucumber Slices: Add some extra crunch and freshness by placing thinly sliced cucumbers on top of the cottage cheese. I drizzled Marie's Zesty Secret Sauce Dressing on top of mine…Perfection.
Bell Pepper Slices: The sweet crunch is a delicious addition to the creamy cottage cheese. Top with some microgreens and a little balsamic glaze.
Avocado: Mash or slice ripe avocado and place it on the toast. It you mash it, layer that first then top with the cottage cheese.
Sliced Radishes: Thinly slice radishes offer a peppery and refreshing taste.
Smoked Salmon: For a more indulgent option, top your cottage cheese toast with thin slices of smoked salmon.
Sautéed Mushrooms: Cook sliced mushrooms in a little butter or oil until they are tender and golden.
Red Onion: Thinly slice red onions and toss them on the cottage cheese. The sharpness of the onion adds a zingy flavor to the toast.
Everything Bagel Seasoning: Sprinkle some everything bagel seasoning on top of the cottage cheese for a savory and aromatic blend of flavors. It typically includes sesame seeds, poppy seeds, garlic, onion, and salt.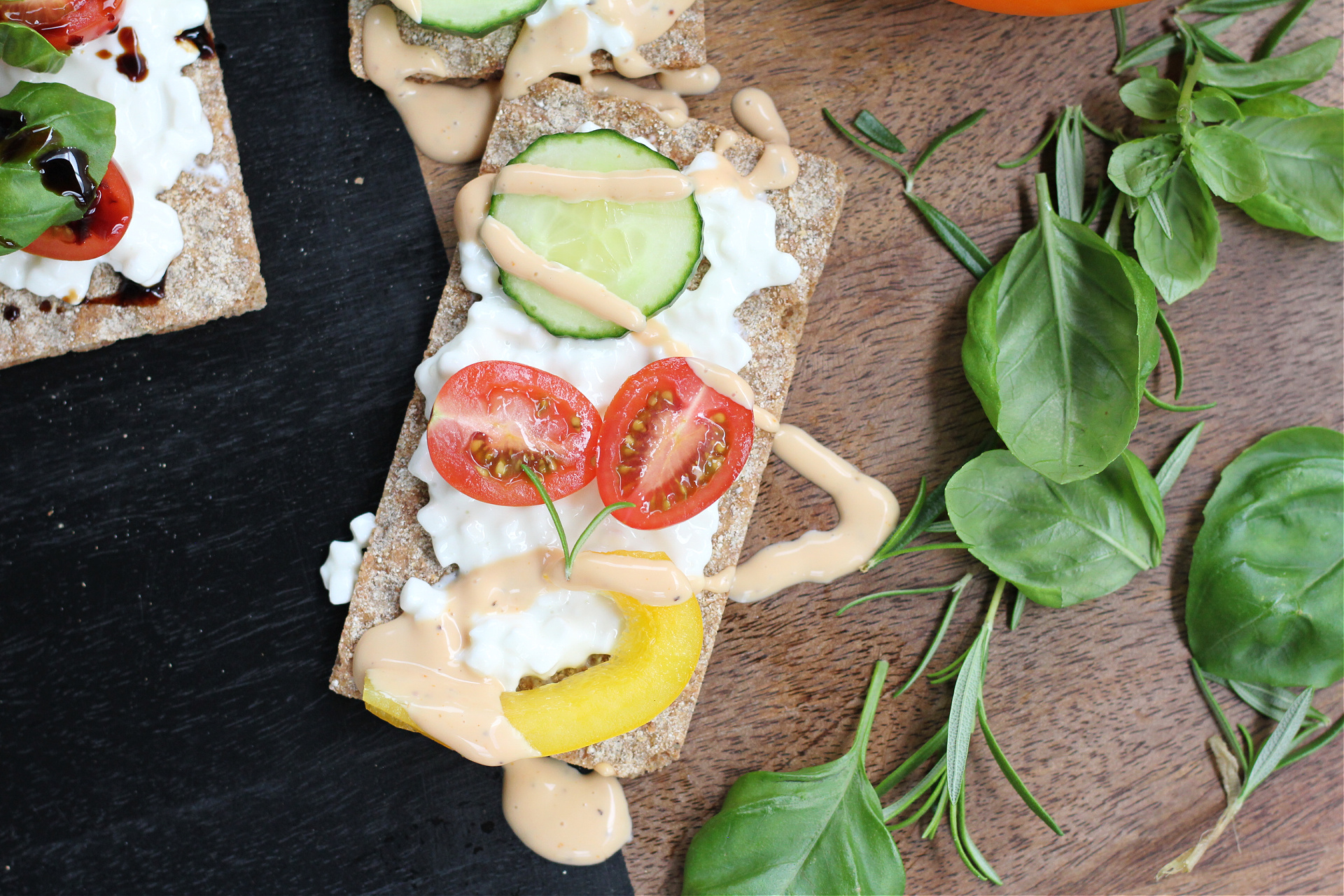 Or do a combination of any of the above! One of my favorite savory cottage cheese toast combinations was the cucumber slice, Angel Sweet tomato, bell pepper slice and then the drizzle of Marie's Zesty Secret Sauce.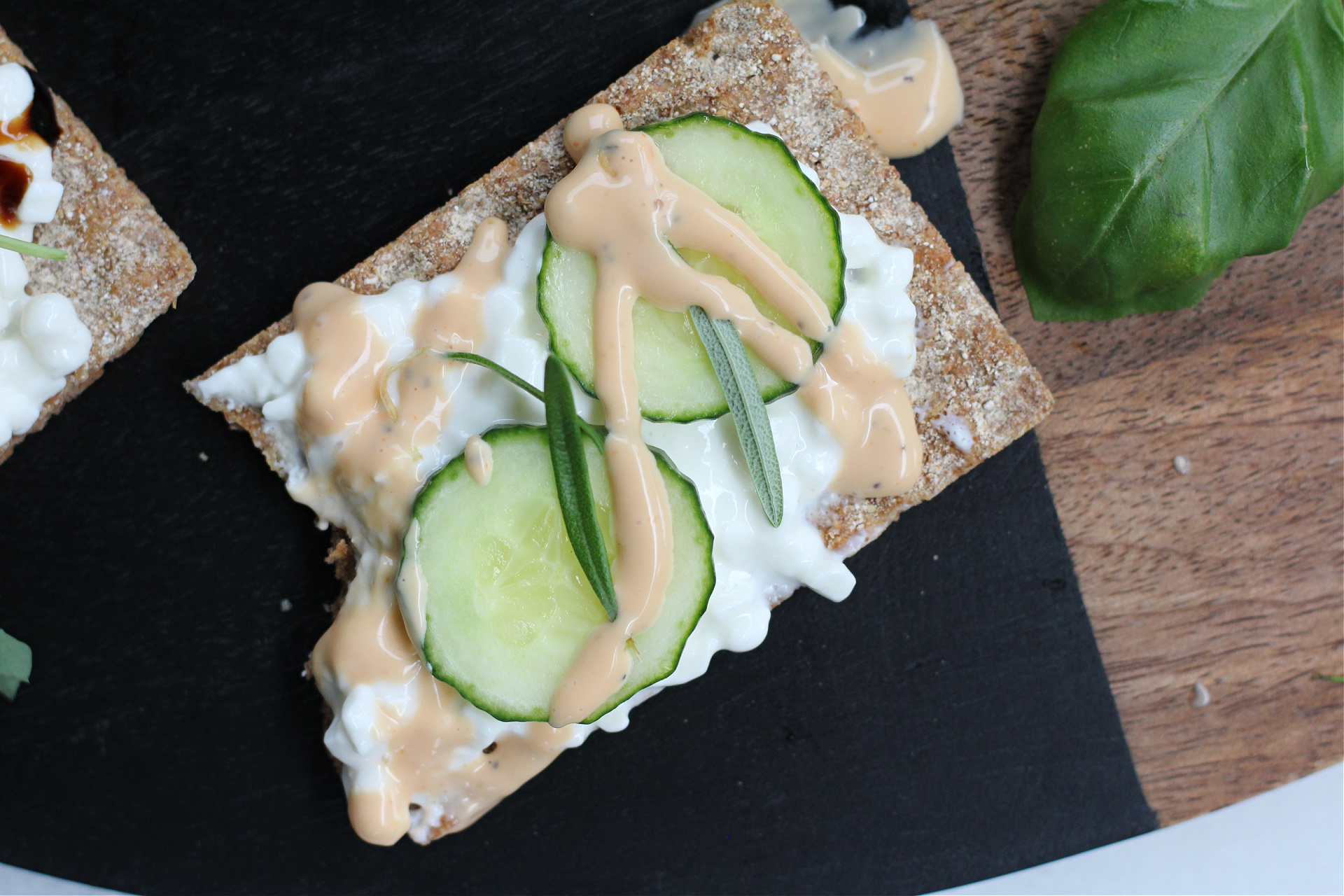 Of course, you can do sweet cottage cheese toppings, any fruit and maybe some honey would probably be delish too!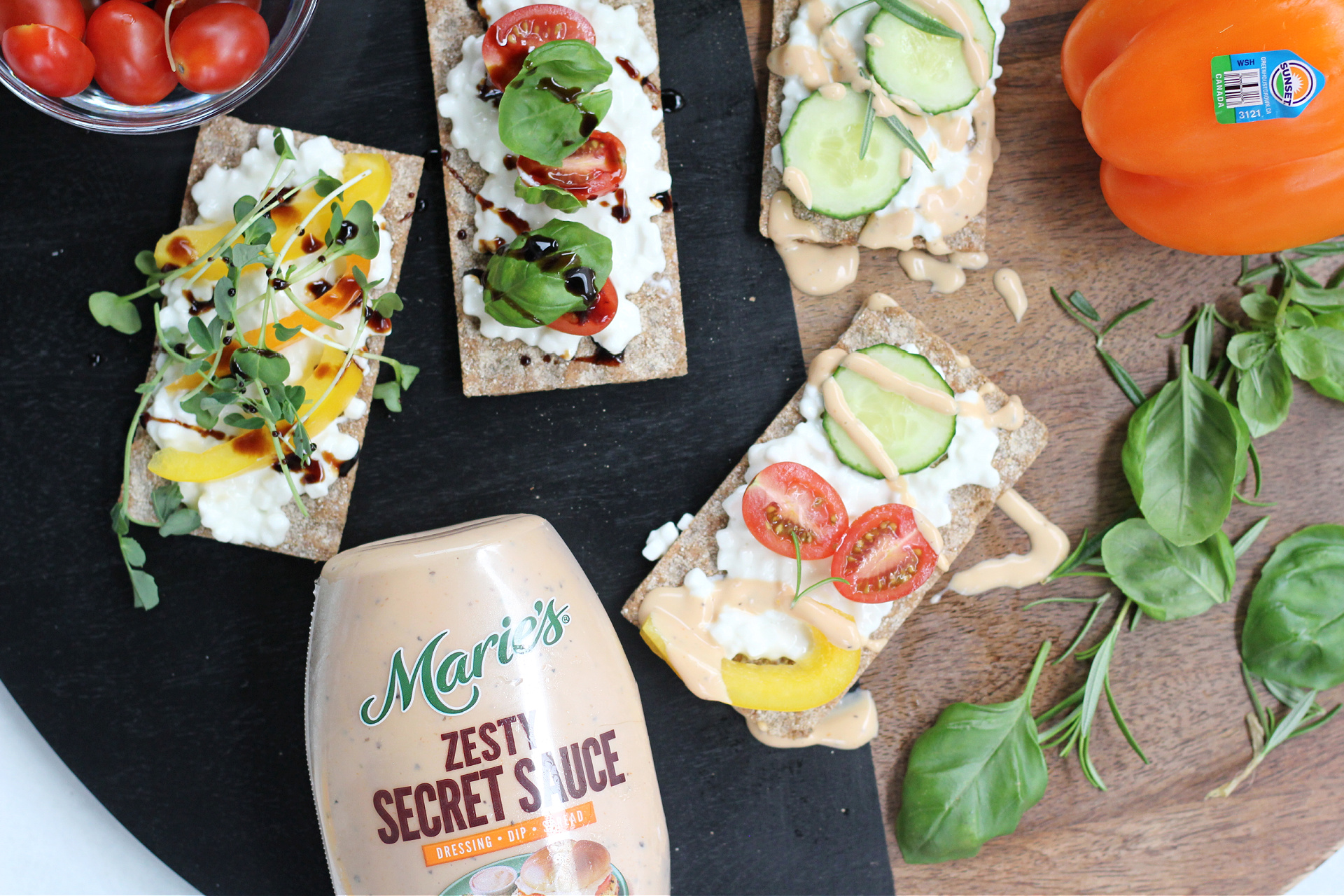 Have you tried cottage cheese toast yet? What is one of your favorite toppings?
Be sure to check out HealthyFamilyProject.com for more than 600 registered dietitian-approved and family-tested recipes, meal planning tools, grocery store specific campaign details, and healthy tips from real parents and on Instagram, Facebook and Pinterest for even more!
Be sure to look out for those sponsors I mentioned above, YOU can be a part of the reason why 775,000 meals were donated! Do good, feel good, eat good 🙂
And don't forget to check out all the delicious recipes on Food Wine Sunshine and follow on me Facebook, Twitter, Pinterest and Instagram.