(Last Updated On: April 5, 2020)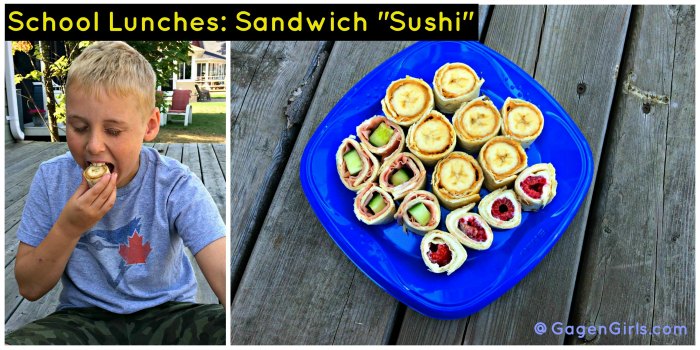 Sandwich Sushi – Perfect For Back To School Lunches

We are making some fun Sandwich Sushi today! I love that raspberry one 🙂 It is Day 2 in our 12 Days of Back-to-School Lunches Series and my blogger friends and I are bringing you fabulous back-to-school lunch inspiration. Make sure to check back each day to add to your own collection of great school lunch ideas!
Today's recipe comes from Sam at Gagen Girls who shares with us her creative take on school lunches with Sandwich "Sushi".
Get the recipe for this Sandwich "Sushi" and add a little fun flair to your lunchbox.
Don't miss out on any of the 12 Back-to-School Lunch Ideas by checking out all the great recipes below.