(Last Updated On: June 7, 2019)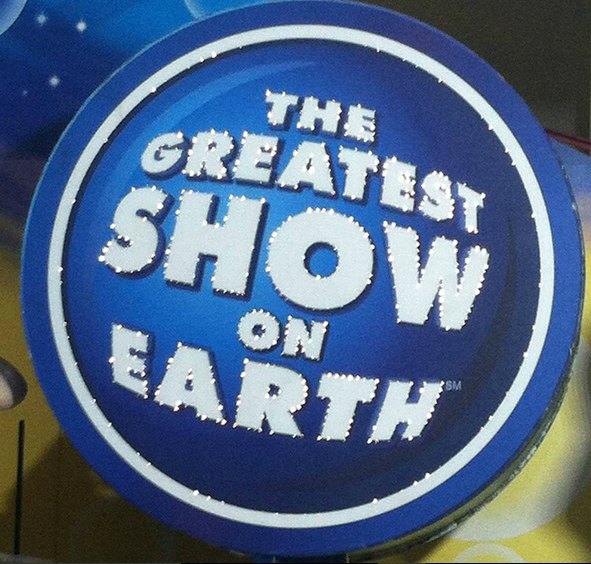 Ringling Bros. LEGENDS Show – The Greatest Show On Earth
The Greatest Show on Earth the Ringling Brothers Circus just left Tampa and is on it's way to Orlando! This legendary performance does not disappoint. The 2016 Legends show is a combination of the classic acts that we all love and look forward to, and adds a 2016 edge. The clowns are up to date have great engaging acts that hold your attention. The jugglers, trapeze and acrobats are amazing as they push the limits of what is humanly possible. I had to cover my eyes quite a few times!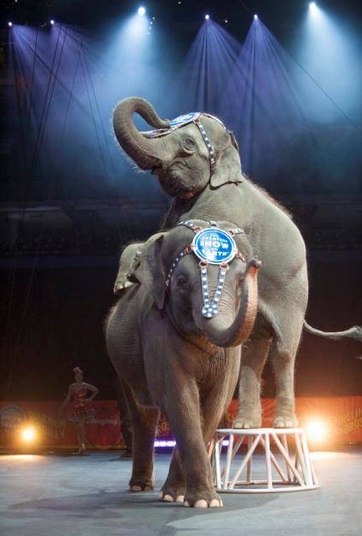 The show is full of animal acts that combine entertainment with education and preservation of the endangered species that are included in the show. And as if that isn't enough you have the Globe of Steel where 8 motorcycles will WOW you with their stunts. It combines the traditional with incredible international acts that guarantee your eyes will be glued to every act and leaving you anticipating 2017 show.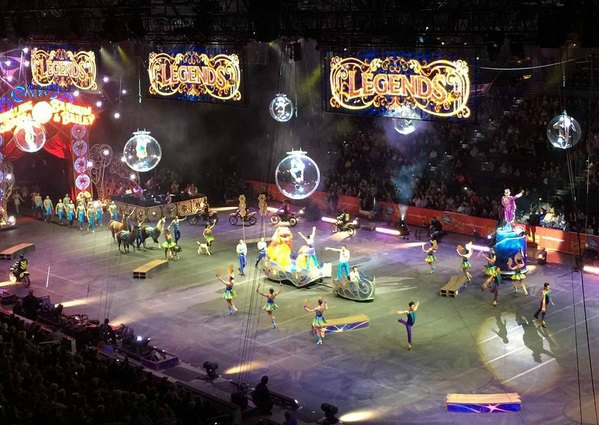 Legendary circus artists from around the globe perform awe-inspiring feats of daring, spectacles of strength and thrills of wonder.
Ringmaster Johnathan Lee Iverson guides Paulo the Legend Seeker on a quest to discover real, living legends from around the world. Audiences experience Alexander Lacey and his enduring bond with his lions, majestic leopard and tigers during one of the most captivating acts. The Solar Hawks, a dream team of acrobats, come together to amaze by attempting four consecutive triple somersaults on a one-of-a-kind double-wide trapeze specifically designed for The Greatest Show On Earth®. The Riders of the Wind, Cossack trick-riders will thrill as they thunder into the arena on the backs of thoroughbred horses stealing your breath with their daring stunts.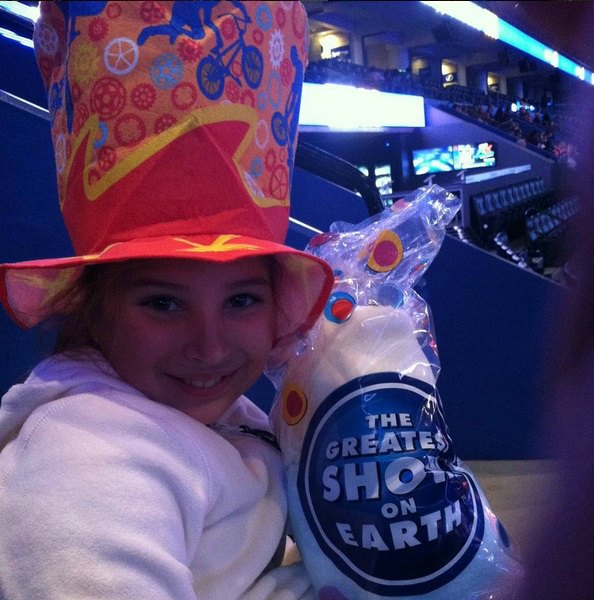 We were able to attend this performance for free, all opinions are our own!
For more information visit Ringling.com, or visit on Facebook, Twitter, Instagram and YouTube.
While you are at it, be sure to visit Food Wine Sunshine for more Florida Family Fun and stay up to date with me Facebook, Twitter, Pinterest, Google + and Instagram.
Feld Entertainment is the worldwide leader in producing and presenting live touring family entertainment experiences that lift the human spirit and create indelible memories, with 30 million people in attendance at its shows each year. Feld Entertainment's productions have appeared in more than 75 countries and on six continents to date and include Ringling Bros. and Barnum & Bailey®, Monster Jam®, Monster Energy Supercross, Nuclear Cowboyz®, AMSOIL Arenacross, Disney On Ice Presented by Stonyfield YoKids Organic Yogurt, Disney Live! Presented by Stonyfield YoKids Organic Yogurt and Marvel Universe LIVE!