(Last Updated On: September 11, 2018)
Pancake Pigs in a Blanket is an easy way to enjoy your pancakes and sausage at the same time. This recipe is great for breakfast, brunch, or dinner.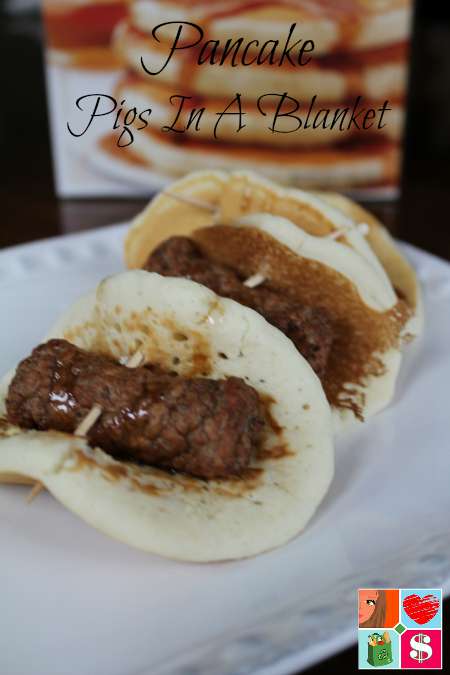 Pancake Pigs in a Blanket Recipe
Fun, right? Every summer we head up to Michigan for a family vacation and my dad always takes us to one of his favorite breakfast places. My son saw "Pigs in a Blanket" on the menu and HAD to have it…I think the exact comment was "Mom, they actually wrap the sausage in a pancake!" He thought it was the coolest thing ever. The first time he had Pancake Pigs in a Blanket was about 2 years ago. How many times has he had it since then? Twice. He orders it when we go up to Michigan. I have never made it home, nor I have ever thought about it. Until now.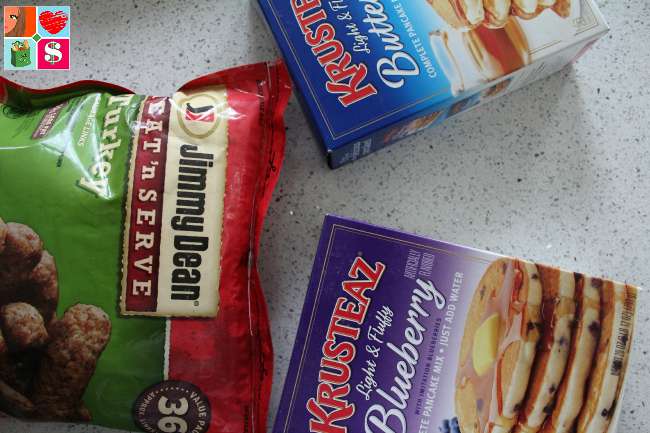 September is National Breakfast Month, and my family and I are celebrating with Breakfast for Dinner. And guess what I am making?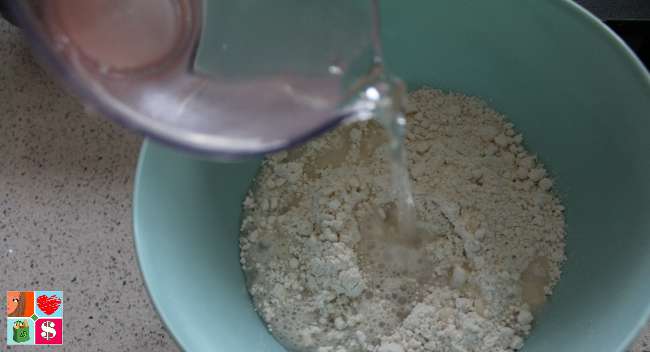 Pancake Pigs In A Blanket.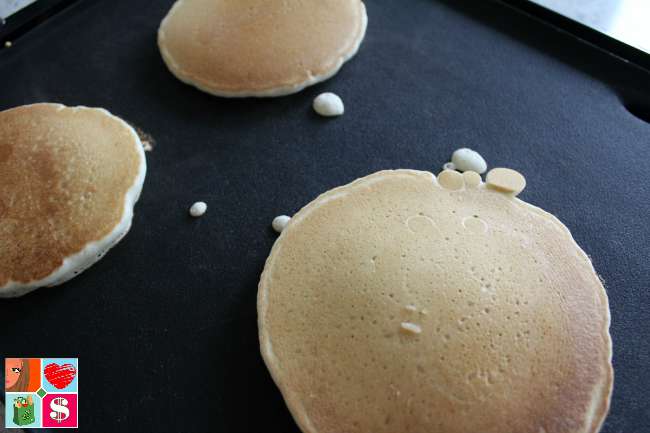 I told the kids and they actually yelled in excitement. I love it when that happens…when they get so excited about something I am cooking I get woots 🙂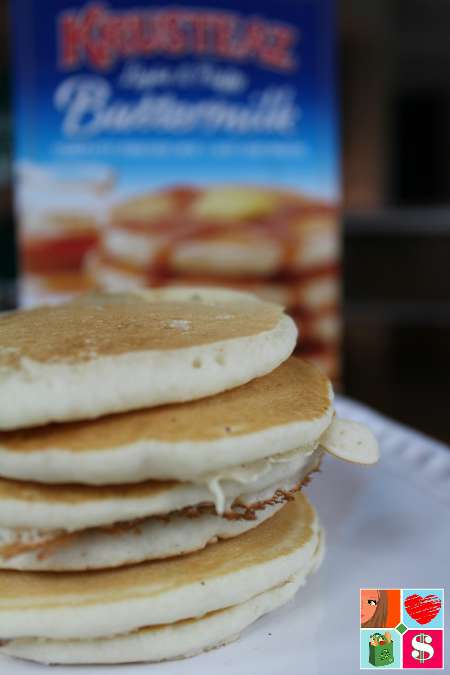 As you can see, we used Krusteaz Pancake Mix for our "blankets." Breakfast Night is easy with Krusteaz's pancake and waffle mixes. I received several boxes for review, we are loving our breakfast nights 🙂
Now, here is our Pancake Pigs in a Blanket Recipe. Be sure to Print It and Pin It so that you can make it again and again.
Pancake Pigs in a Blanket Recipe
Recipe Type
:
Breakfast – Breakfast Night
Author:
Prep time:
Cook time:
Total time:
Ingredients
Krusteaz Complete Buttermilk Pancake Mix or Blueberry Pancake Mix
Water as required by box instructions
Heat n' Serve Sausages
Syrup
Instructions
Mix pancake mix and water as stated on box for the amount of pancakes you are making
Allow mix to "set" for approx. 1-2 minutes before starting to cook
Make pancakes – I made mine about 3 inches in diameter
Warm sausages in microwave as stated on package
Wrap warm sausage in fully cooked pancakes
You can use a toothpick to hold the "pig" in the blanket
Cover or dip in syrup
Enjoy!
I hope you and your family enjoy this Pancake Pigs in a Blanket recipe as much as we do! Breakfast doesn't have to be fancy…just FUN and this recipe is just that!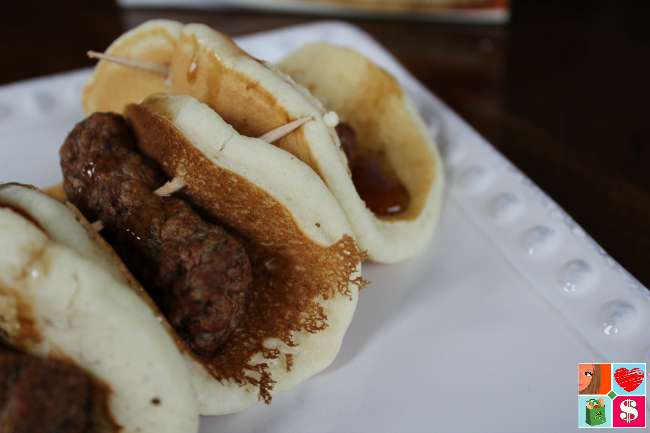 Survey results indicate that breakfast for dinner is a family favorite, as 30% of families make Breakfast Night a weekly occurrence and 67% of those who eat breakfast for dinner and have kids in the household indicate that for more than 67% of the families with kids said that breakfast night is either very enjoyable or their "absolute favorite."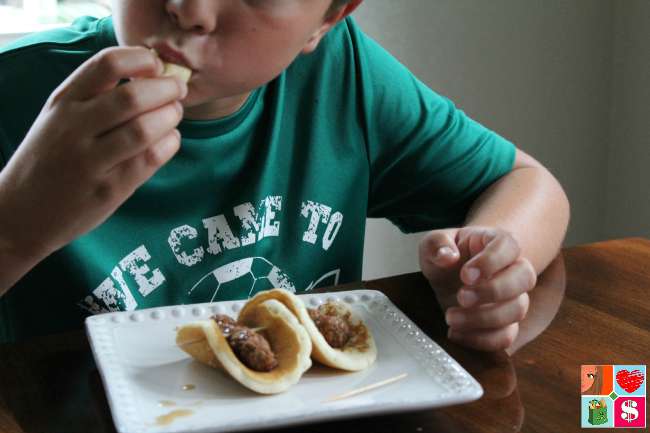 I can tell you, that my family would definitely agree with that survey! In fact, over at Krusteaz they make every Wednesday Breakfast Night, I challenge you to do the same…if you don't already!
Do you have Breakfast for Dinner at your house? What is one of your favorite Breakfast Night meals?
Make sure to check Krusteaz out on Twitter, Facebook, Pinterest, and Instagram!
While you are at it, be sure to stay up to date with me too 🙂 Find Food Wine Sunshine on Facebook, Twitter, Pinterest, and Google + and check out all my delicious recipes.