(Last Updated On: July 3, 2019)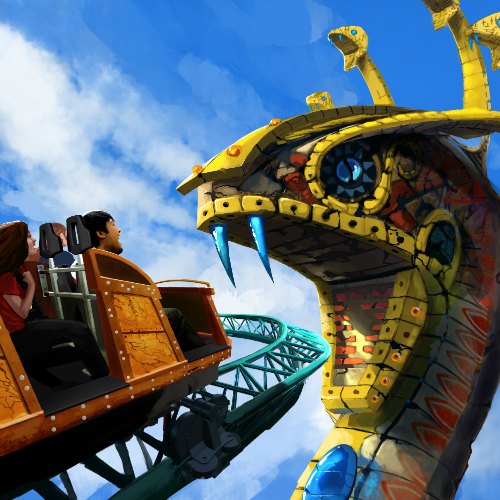 New Ride Coming To Busch Gardens in 2016 – Cobra's Curse
I got an email last week that something was going to be taking Busch Gardens for a SPIN here in Tampa in 2016. Of course, I had to go see what it was! As I entered the park through a special entrance I started sensing a theme. I was greeted by not one, but TWO snake ambassadors. Yes, I said snake. I HATE snakes, I am totally afraid of them. I safely made it past the 1st one, but the gentleman at the second one convinced me to do something I never thought possible…I TOUCHED a S-N-A-K-E! EEEKKK! And the amazing part is, I am still here to tell the tale 😉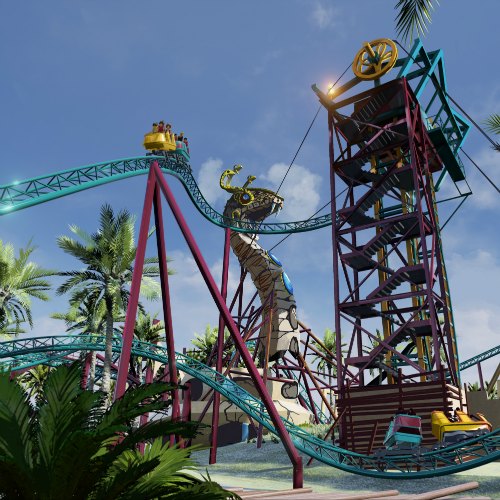 The snakes were out to celebrate the brand new family thrill ride that is coming to Busch Gardens – Cobra's Curse. It is a spin coaster and is the only one of its kind in the world, featuring a vertical lift and taking riders on a whirlwind adventure of exciting explorations.
And I get to share the insider pictures of the construction zone!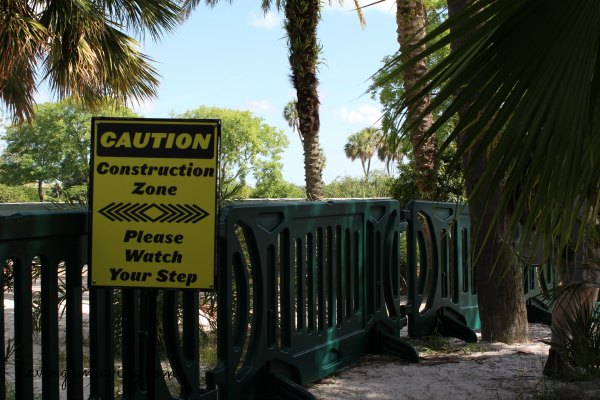 As you can see, there is a LOT going on to get the site ready for the first explorers.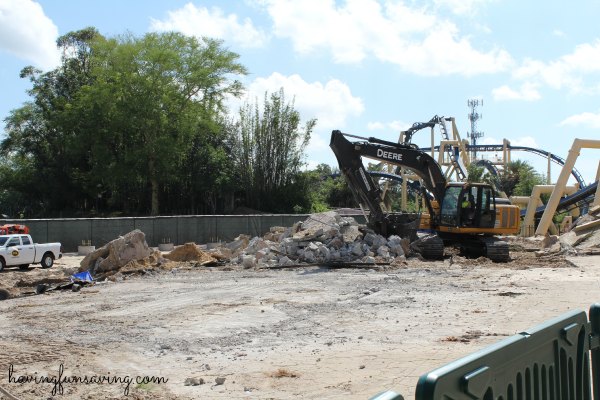 Cobra's Curse is located in the Egypt area of the park, explorers will come face-to-face with an 80-foot snake icon, trek over the park's Serengeti Plain® and discover the mysteries of an Egyptian archeological excavation.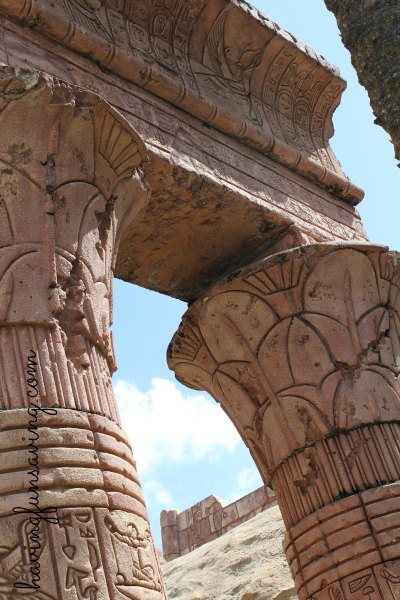 "This isn't your ordinary spin coaster. In true Busch Gardens style, we're putting a twist on this attraction and taking riders on an unforgettable and exciting journey," said Busch Gardens Park President Jim Dean. "
"The addition of a family spin coaster complements the selection of thrill rides Busch Gardens offers, and we know it's an attraction that guests from across the globe will enjoy," Dean added. "We continue to find new and exciting ways to offer thrills for the entire family, and we know Cobra's Curse will even further solidify Busch Gardens as Florida's Thrill Leader."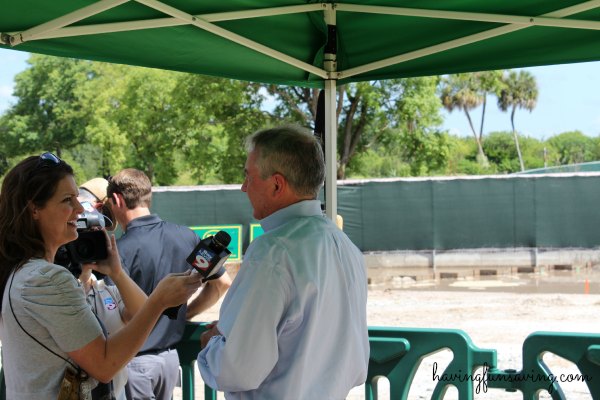 Get a sneak peek of Florida's newest and most exciting family thrill ride on the Busch Gardens YouTube channel.
Additional facts on Cobra's Curse:
1. A unique move on Cobra's Curse is the "outward-banked turn" that puts riders perilously close to the jaws of the monstrous, 80-foot-tall statue of the snake king Venymyss. This turn can be seen here.
2. Instead of a gradual lift hill, more typical of a traditional coaster, each train is instead lifted vertically, to a height of 70 feet, and the top of the ancient temple.
3. During the three-and-a-half-minute ride, the coaster trains speed along at 40 mph, spinning backward, forward and then freely.
4. Guests will experience a new spin with each ride. Each train spins randomly, with frequency and direction determined by the rider weight distribution.
5. The ride's setting is a modern day dig site in Egypt, where archeologists have uncovered the legendary temple of the snake king, Venymyss. The ride's air-conditioned queue line provides a welcome break from the Egyptian heat.
6. Additionally, guests will be just inches away from the 400-cubic-foot snake exhibit which will include Jameson's mambas, Angolan pythons and rhinoceros and gaboon vipers. The design of the multi-level exhibit not only reflects the theme of the ride, but also features several animal husbandry and enrichment components designed with the snakes' welfare in mind, including naturalistic design elements, controlled heat sources and humidity control.
You can also visit CobrasCurse.com for more information.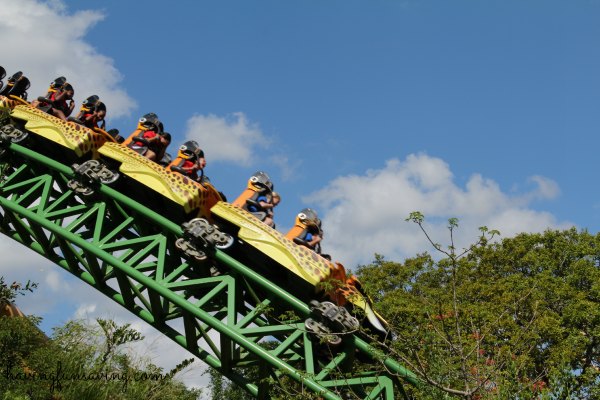 While you are waiting for Cobra's Curse to open at Busch Gardens non June 17th, be sure to hit all your other favorite rides and check out Busch Gardens on Facebook , Twitter and Instagram to stay up to date with all the thrilling Florida Fun!
Cobra's Curse will open on June 17th!!
While you are at it make sure to check out Food Wine Sunshine on Facebook, Twitter, Pinterest, Google + and Instagram for more Florida fun, recipes, and more.