(Last Updated On: September 1, 2020)

NEW Adventure Island Ride
Vanish Point Slides Into Tampa In 2018
Adventure Island has done it AGAIN! They are coming out with a NEW ride for 2018 that looks to be AMAZING!
Guests are in for the slide of their lives when Adventure Island® Tampa Bay's new epic drop slide, Vanish Point®, opens in March 2018.
Inspired by the point on a wave where water and gravity form a perfect partnership, the crest of this 70-foot tower challenges you with two 425 ft. wave paths. Step into one of two skyboxes, and face your fears as the floor disappears beneath you. Or, get horizontal on a 455-foot long slide ending with a high speed finale.
"These unique ride paths give guests options on how they want their thrills delivered," said Stewart Clark, president of Busch Gardens® Tampa Bay and Adventure Island. "Whether you choose to have the floor drop from beneath your feet, or race to the bottom on a looped slide, the only way down once you get to the top is a wild ride that gets your heart pumping."
Located right across the street from Busch Gardens, Adventure Island is the ultimate combination of high-speed thrills and tropical, tranquil surroundings for guests of all ages. Within a soothing Key West atmosphere, guests enjoy slides, corkscrews, water falls, a wave pool, children's water playground and other family attractions.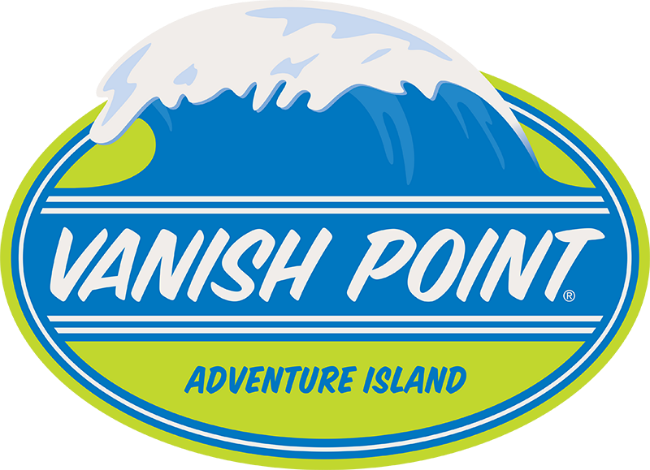 Vanish Point will be located at the center of the park next to another family-favorite thrill slide, Colossal Curl™.
Construction on Vanish Point will begin soon and the ride is expected to be completed to kick off the 2018 season for Adventure Island.
Be the first to know about new events, special deals and future announcements by following the Adventure Island Facebook page and joining the conversation with #VowToVanish @AdventureIsland on Twitter.
While you are at it make sure to check out Food Wine Sunshine on Facebook, Twitter, Pinterest, Google + and Instagram for more fun things to do in Florida, recipes, and more.
Looking for more fun things to do in Florida?
(you can browse current: Publix ad, Meijer Ad and Target Ad.)