(Last Updated On: June 25, 2019)
I know it can be had shopping for that special woman in your life, so I have compiled a great list of gift ideas for moms, as well as ideas for your Mother's Day Menu. While I did receive one or more of the products listed for review, all opinions are 100% my own.

Mother's Day Gift Guide
Mother's Day is quickly approaching, do you have your gift ready? Today I wanted to share a list of gift ideas as well as meal ideas to make sure you have the whole day covered 😉
Mother's Day Gift Guide:
Mom Bracelets/Jewelry – I know I love jewelry, and pieces that are just for Mom are always a hit.
Spa Gift Certificates – Massage, manicure, pedicures – we love them all!
Wine/Champagne/Processo – It's no secret that I love a nice glass of wine, and Mother's Day calls for a celebration! I recommend Mionetto Processo and some of my favorite wines are: CK Mondavi and Family, Charles Krug, and Caymus. Here are some more gift ideas for wine lovers.
Body Care Products – To keep us looking and feeling fabulous all year long. I have been using Kayo Better Body Care. Kayo is designed with face grade active ingredients to protect, enhance and rejuvenate 100% of your skin, not just the 5% on your face. Kayo delivers exactly what the skin on the rest of the body needs and provides the resources needed to fortify your body the way you do your face.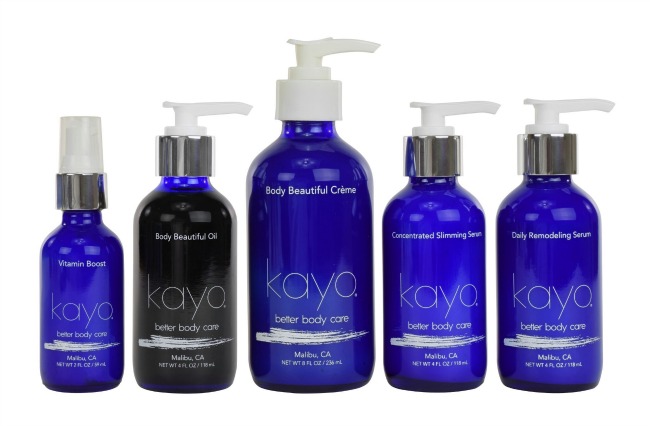 The Kayo line includes: The Beautiful Body Creme, The Beautiful Body Oil, Firming Serum, Remodeling Serum and Vitamin Boost.
Kayo products are now available at high-end retailers such as Revolve, Ron Robinson, Four Seasons South Beach, Park Hyatt NY and Violet Grey as of June 2017 as well as on their site www.kayobetterbodycare.com
Adjustable Handful bra – A good bra, especially a workout bra is hard to find. Handful's popular Adjustable Handful bra is available in new spring colors. A great gift for a woman to receive that is functional and flattering.
PRO Compression Socks – Their goal is to deliver a world-class product that will enable you to live, work, and play your best, and to get back to 100% faster. Perfect for the mom who is always on her feet and could use a product that soothes tired feet.
Mother's Day Freebies and Deals:
Amazon – FREE One Day Shipping on gifts for Mom
Free Printable Mother's Day "Coupons"
Beef O' Bradys – Moms can eat FREE at participating locations when you buy a meal at similar value- you may want to call ahead!
McDonald's – Moms can enjoy a FREE breakfast – bring a kid along with you 🙂
The Melting Pot – Mom gets a FREE mimosa or glass of champagne at brunch or dinner on Mother's Day, be sure to call ahead to make sure your location is participating.
Bonefish Grill – Get a free $10 bonus card with every $50 gift card purchase.
Olive Garden – Get a free $10 bonus card with every $50 gift card purchase.
Outback Steakhouse – Get a free $10 bonus card with every $50 gift card purchase.
Panera Bread – Get a free $10 bonus card with every $50 gift card purchase.
P.F. Chang's – Get a free $10 bonus card with every $50 gift card purchase.
Looking for some DIY Gift Ideas that you can make to spoil mom?
Here are some recipes to help with your Mother's Day Menu…two of the breakfasts are Make The Night Before ones…I love those!
In fact, check out all the delicious recipes on Food Wine Sunshine and follow me on Facebook, Twitter, Pinterest, Google + and Instagram.
Happy Mother's Day!