(Last Updated On: June 7, 2019)
While I will receive tickets to the show for free, my love for the Monster Jam and my opinions are my own.

Monster Jam 2017 Rolls Into Tampa
January 14th & February 4th
The Monster Jam is coming back to Tampa to celebrate it's 25th anniversary! Not only will we have Dennis Anderson this year (Jan. 14 show only) driving Grave Digger, and his son Ryan Anderson driving Son-uva Digger in our show, but we will have lots of other amazing drivers and MONSTER TRUCKS!
Did you know that Monster Jam competitors are trained at Monster Jam University to master the skills of driving Monster Jam trucks? Only those Monster Jam athletes highly proficient in scaling their extraordinary driving skills will push the limits and optimize all types of racing and obstacle courses here in 2017 in Tampa.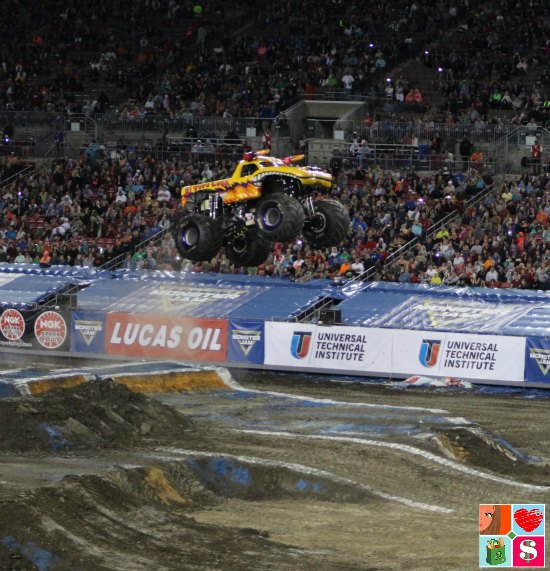 Approximately 12 feet tall and about 12 feet wide, Monster Jam trucks are custom-designed machines that sit atop 66-inch-tall tires and weigh a minimum of 10,000 pounds. Built for short, high-powered bursts of speed, Monster Jam trucks generate 1,500 to 2,000 horsepower and are capable of speeds of up to 100 miles per hour.
Monster Jam trucks can fly up to125 to 130 feet (a distance greater than 14 cars side by side) and up to 35 feet in the air.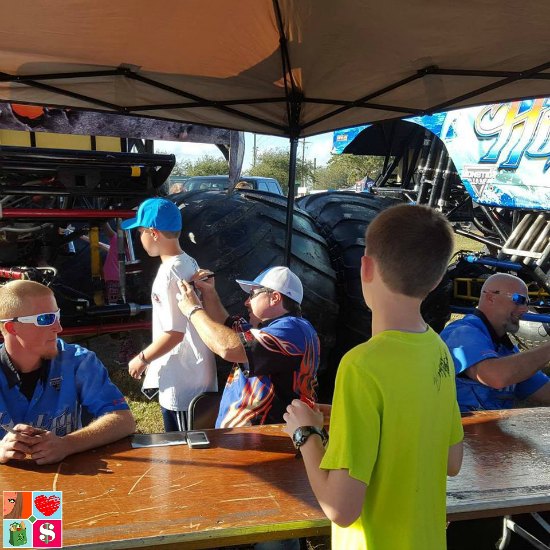 The Party in the Pits on is 2:30 to 5:30 p.m., and it's where fans can get up close and personal to the Monster Jam trucks and drivers. Tickets are $10 in addition to show tickets. They're on sale now, and will be free at participating Southern Ford Dealers' locations beginning January 1.
Read more on Why My Family Loves the Monster Jam
You can buy tickets online at Ticketmaster.
Check out Monster Jam on Facebook, Twitter, Instagram and on Youtube. In fact, make sure to check out Food Wine Sunshine on Facebook, Twitter, Pinterest, Google + and Instagram for more Florida Family Fun!