(Last Updated On: June 7, 2019)

Monster Jam 2016 Rolls Into Tampa – Get Your Tickets Now
I know, I know…you all have heard me say it before. I L-O-V-E the Monster Jam. The first time I went a few years ago, I was pretty skeptical, the big trucks looked cool but would a whole show of them be fun? Well, after about 10 minutes I was hooked. I now have the amazing opportunity to check out where they store the Monster Trucks here in Florida and I have even had the chance to chat with the drivers and the talented mechanics. I will forever be a fan. So will my kids 🙂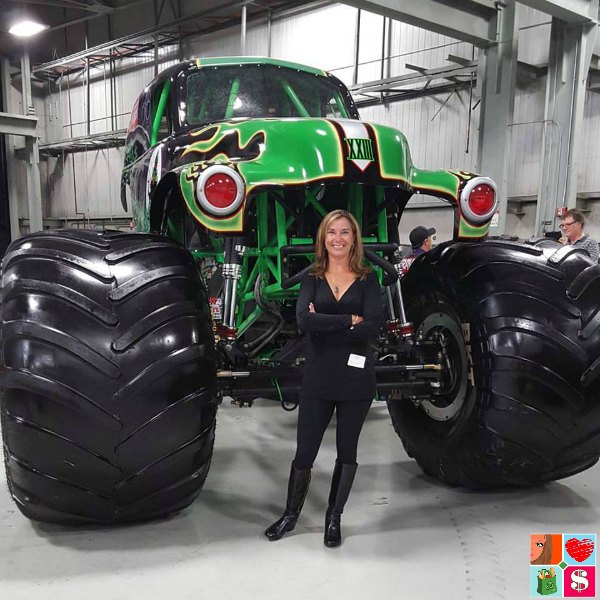 That's me and

Grave Digger

!
If you haven't heard yet, the Monster Jam will be here in Tampa on January 16th and then again on Febuary 6th. Both shows are at 7pm.
How much are tickets to the Monster Jam show here in Tampa?
Monster Jam is affordably priced for the whole family – tickets start at just $16.
Where is the Monster Jam in Tampa?
Well, you can HEAR it just about all over town, but to see it you have to head to Raymond James Stadium
What Monster Trucks will be at the Tampa Show?
The event will feature Monster Jam® Trucks: Grave Digger®, Lucas Oil Crusader, Max-­D®, El Toro Loco®, Monster Energy driven by Damon Bradshaw, Soldier Fortune™, Avenger, Brutus, Overkill Evolution, Black Stallion, Stone Crusher, Hooked, King Krunch, and more!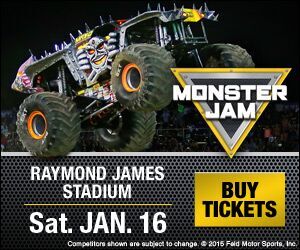 How do you get tickets to the Tampa Monster Jam 2016?
Tickets are now on sale at www.ticketmaster.com. All seats reserved. Subject to facility fee, plus convenience and handling charges. Get more show information at www.MonsterJam.com (click on "Tickets" and search for Tampa).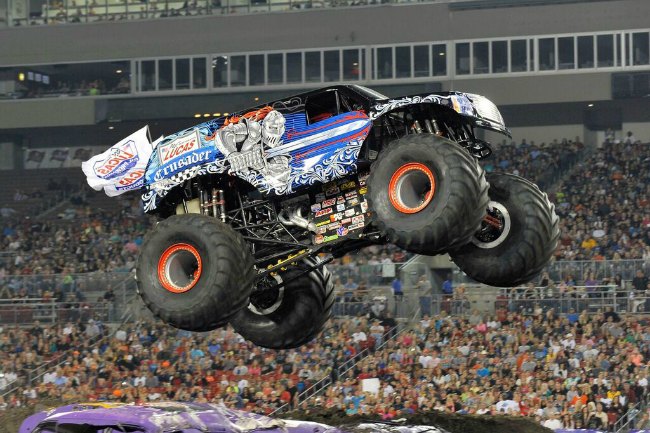 The Party in the Pits on January 16, 2016 from 1:30 p.m. to 5:00 p.m. gives fans the opportunity to get a view of the trucks up close and personal, meet some of the drivers and even get autographs! My son has a shirt covered in autographs from last year…and you can bet that we are doing that again this year 🙂
Check out Monster Jam on Facebook, Twitter, Instagram and on Youtube. In fact, make sure to check out Food Wine Sunshine on Facebook, Twitter, Pinterest,, Google + and Instagram for more Florida Family Fun!
Monster Jam will also be in Orlando again this year, to find out more about that show, head HERE.