(Last Updated On: September 5, 2019)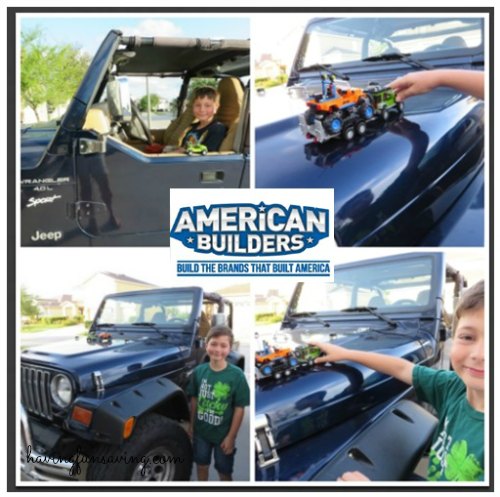 Mega Bloks JEEP OFF-ROAD ADVENTURE Review #AmericanBuilders
My son was THRILLED when he found out that he got to review the JEEP OFF-ROAD ADVENTURE by Mega Bloks. I have told you guys over and over again that he loves to build. He has a creative side that I just adore. His imagination is amazing and I love it when he has sets that let him get "lost" in his creative world and make something that is special to him. Plus, we have a JEEP that my husband basically rebuilt, so this was Steven's turn to build his own JEEP 😉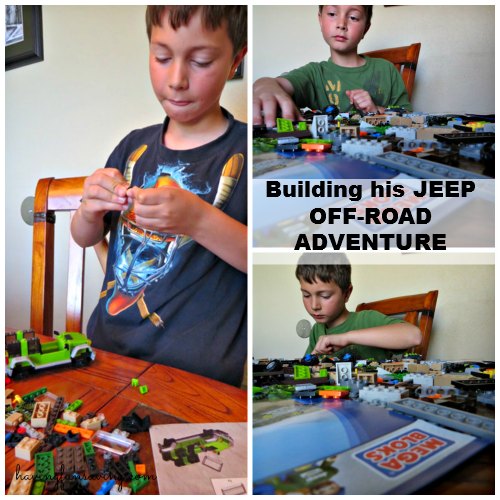 But, dad couldn't let him have all the fun on his own, so it was a building-bonding experience!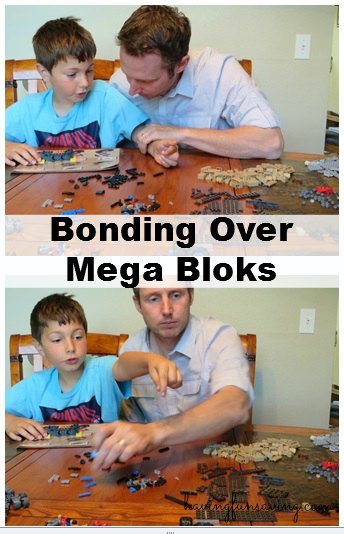 One of my husband's favorite parts was that the pieces are highlighted on the directions, so there is no guess work on exactly where the new pieces need to go. My son doesn't always like to follow directions, so the images were a really easy way for us to point out the next step.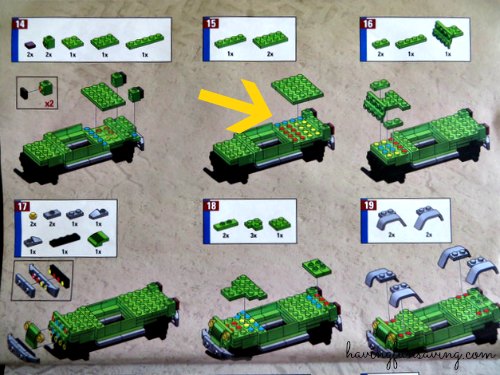 The set comes with Four micro action figures, which love to drive Jeeps, of course! When you and your child are building your creation, you can make your own adventure and have them drive off in green Expedition Jeep and tow their orange Off-Road Jeep in its large transport trailer to the mountain bridge test track.
The trailer ramp will actually lower so that the Jeep is easily driven up and down it. Steven loves that the Off-Road Jeep, has working independent suspension…you don't find that in building sets often! It also has massive rubber tires, towing chain, and huge floodlights attached to an open roll cage.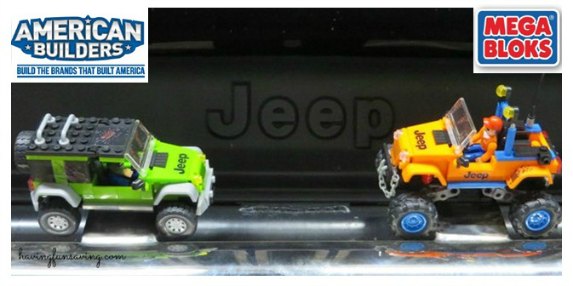 Here are the Features of the JEEP OFF-ROAD ADVENTURE:
. Authentic buildable Expedition Jeep with sunroof and folding windshield
. Authentic buildable Off-Road Jeep with working suspension, big rubber tires and towing chain
. Buildable articulated bridge that can be raised or lowered
. Four Jeep micro action figures, with a ton of outdoor accessories
. Fun on its own or combined with other American Builders toys by Mega Bloks!
Check out the different Mega Bloks Jeep Sets
Where can you find the Mega Bloks JEEP OFF-ROAD ADVENTURE? Look for it at your favorite retailer come this Spring and you can also visit Amazon.com. The suggested retail price is $39.99, which is a great price for a set of this size!
Did Steven love it?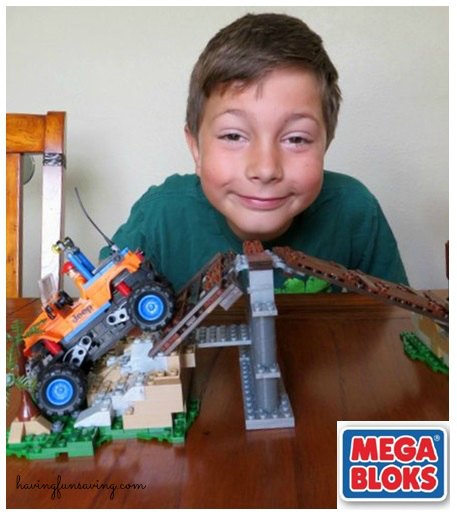 Yes, yes he did! He used his imagination creating it, he got quality time with dad, he had FUN, and he built something that was already special to him…And, these JEEPS he can drive 😉
Make sure to stay up to date with me on Facebook, Twitter, Pinterest, and Google + for more fun reviews, family fun, and recipes!
Disclosure: I received no compensation for this publication. I did receive products from review from Mega Brands. My opinions are my own and may differ from those of your own.