(Last Updated On: September 5, 2019)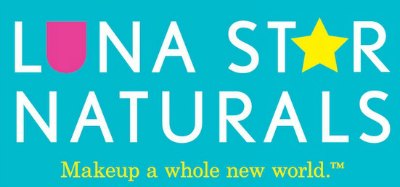 Luna Star Makeup For Kids Review + My Fairy Queen!
If you have a little girl in your life, you know that they love to dress up and wear make-up and play princess. Actually, don't us adults like to do that too?? I know I like it when my hair, nails, and make-up is done 😉 So, Sadie was really excited when she got the opportunity to review Luna Star Makeup.
What is Luna Star? Well, Luna Star Naturals uses only natural ingredients and mineral-based colors and makes its products in USA. It swears off parabens, phthalates, petrochemicals and artificial colors – ingredients commonly found in cheap, mass-market play makeup. So, us parents can feel good about our little princesses using it!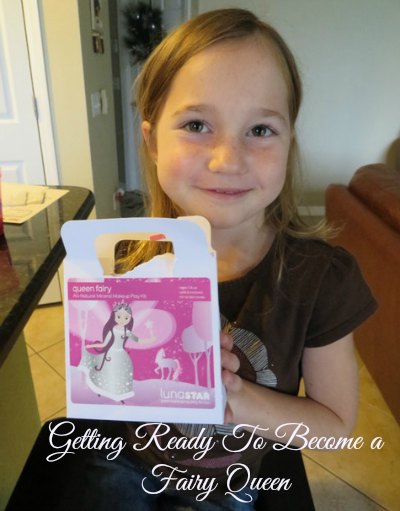 When girls want to add makeup to their dress-up time and pretend-play activities, many parents want to play along, but don't want petrochemicals and other unsafe synthetic ingredients on their youngsters' faces. I also don't want Sadie using crazy colors…she is 6 – she doesn't need black or electric blue….she needs soft and pretty…like she is!
She had Silver and Violet in her Queen Fairy Kit by Luna Star and the colors are perfect for her! They went on easy and the sparkle was fun 🙂
Luna Star's popular Shining Star and Fancy Fairy collection of play makeup kits was named a Gold Award winner in the Green Category by the National Association of Parenting Publication in 2003. It also won a Creative Child Award the same year.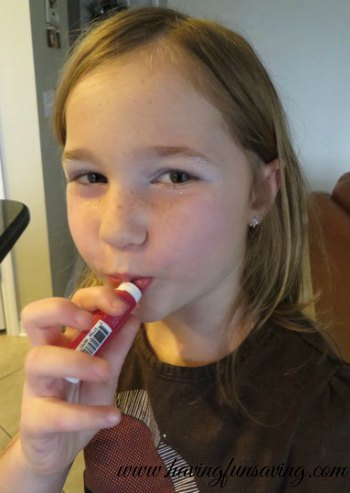 The lip balm goes on easy and has a perfect amount of color…it's light, but enough that Sadie can see it and feels like she is wearing lipstick like mommy.
When she was done with applying her blush, eye shadows, and lip balm from the Luna Star All Natural Queen Fairy Play Makeup Kit, we decided it was time for her to be the Fairy Queen!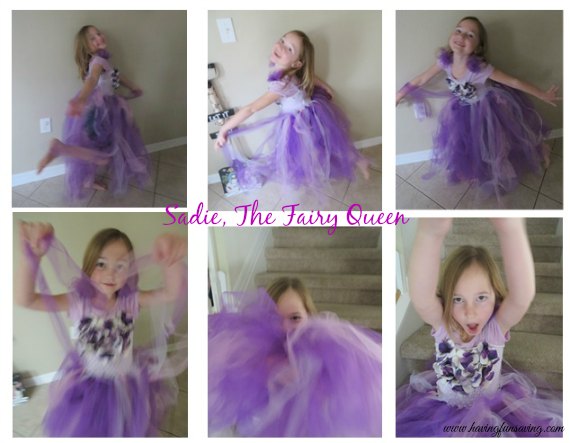 Isn't she just precious?!
Luna Star Naturals makes a line for older girls too (Klee Girls), but this set was the right one for us! It is perfect pretend play makeup for little girls ages 3 years and up, who would be tickled to have safe but pretty makeup to add to their dress-up imaginative play, Halloween costumes or birthday parties.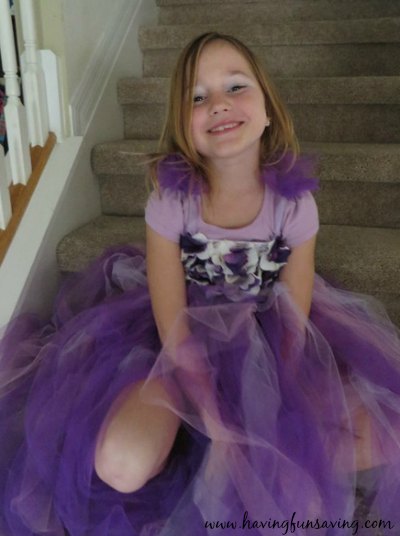 Where do you get your Luna Star Natural kits? Well, head to Amazon, www.lunastarnaturals.com or give them a call at 888-992-4332.
Have fun with your Luna Star Naturals – we sure did!
Disclosure: I received this item free of charge. No monetary compensation was received or offered. All opinions expressed are my honest thoughts on this product.