(Last Updated On: September 4, 2019)

Learning Toys Gift Guide

I love this time of year: the hustle and bustle, the smells, the sounds, the excitement, the preparation- it brings such delight. As most of you know, we have a gaggle of kids (5), and I have found, that if we aren't intentional about what comes into our home, we can quickly get overrun with stuff. This year, when asked for gift ideas, we tried to keep our suggestions in the "Educational" category.
While we did receive some of the products listed below for review, all opinions are 100% our own.
Here are some of our Learning Toy Favorites:
Brainstorm Toys 2 in 1 Globe: Earth and Constellations
Talk about a powerhouse of information here! I think I'm more excited about it than the kids are! Beautiful globe by day, and Constellation map by night! We are developing a love for geography in this household and this globe shows political boundaries, natural features such as lakes and rivers, capitals and major cities. This is a perfect companion for our geography courses.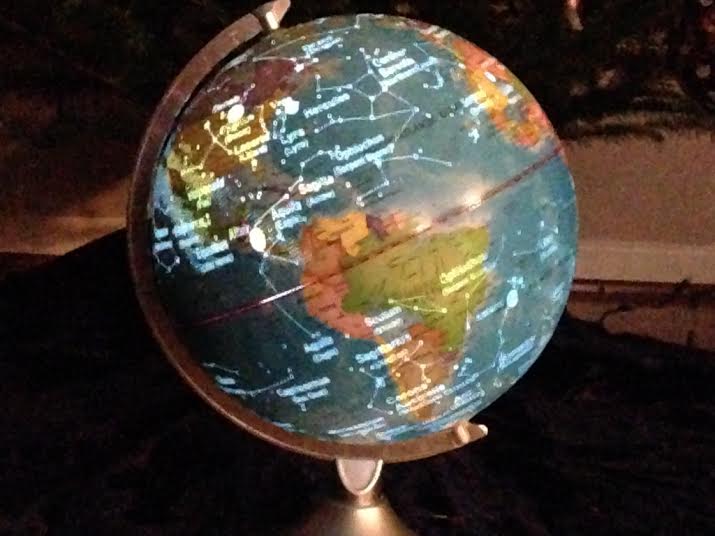 At night, or in the dark, the illuminated globe shows key stars and constellations with their names (Latin and common). Now when my kids ask about the particulars of the constellations, I have an incredible resource I can either use or point them to. I can't wait to take it outside and map out the constellations!
Science kits
Our kids love any opportunity to perform "experiments". It's even more exciting if they can do them without Mom's help! That's why we love SmartLabs' science kits. My two older girls are into pampering and they really enjoy the Spa Lab. They can use household and food items and mix up many fund "spa treatments". I love that they are safe and will clean up easily!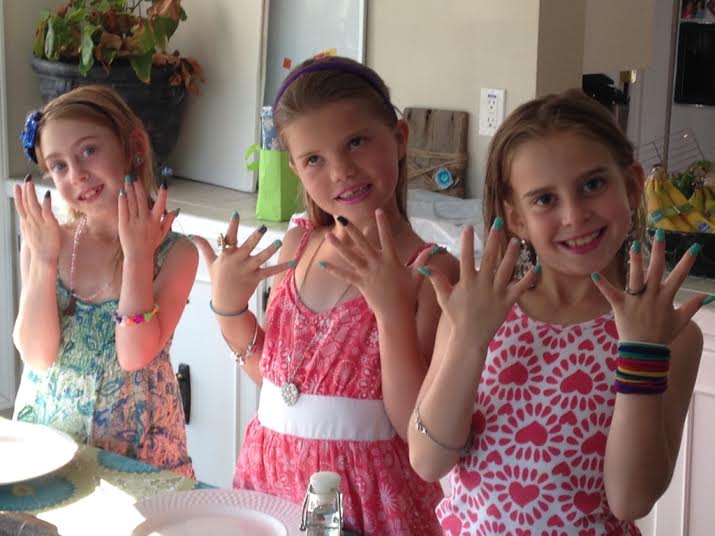 My in-laws live in South Dakota near the Sanford Underground Lab and they sent us a "Molecule Madness" Experiment Kit by Thames and Cosmos. Talk about fun! My kids "grew" beads to learn about the molecular structure of polymers (big words, I know) and they had a blast. One word of caution, however, if you have little ones in the house: if there is a spill, be sure EVERY SINGLE BEAD is picked up before they start crawling on the floor. It's amazing to me just how quickly little crawlers can find the 1 item you overlooked! In all seriousness, some of these experiments are for older kids, so use under adult supervision.
To satisfy the engineer in the house, we have a Smithsonian Rocket Science kit. We love to build and launch the rockets over and over again. It will soar up to 50 feet, and it's only powered by vinegar and water. This provides lots of giggles and squeals in our household (the engineer sometimes even lets the kids play with it!)
Where to buy: Molecule Madness on Amazon, Smithsonian Rocket Science kit on Amazon, Smart Labs Science Kits on Amazon
Advanced Optics 360 Super HD Microscope
A microscope has been on our wish list for a few years now. When it first appeared on the list, my kids were too little and I knew exactly what would happen to the slides and the lenses. Fast forward a few years and my older 3 are now very capable of handling all the responsibilities that come with owning/using a microscope. I'm excited for the hours of entertainment that this is going to bring to the house (can you guess who the engineer is?!)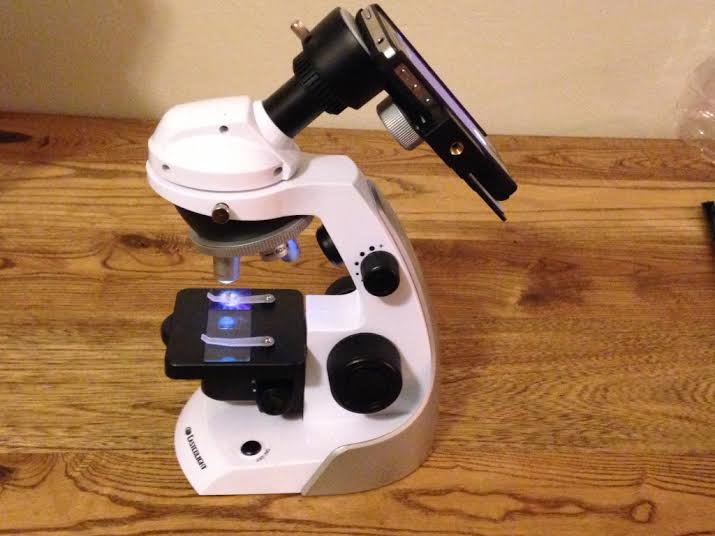 The Advanced Optics 360 Super HD Microscope is the perfect introductory microscope for our household.
Here are the features:
– A fully rotatable eyepiece
– Wide angle eyepiece for easy viewing
– Top and Bottom adjustable LED light for easy and comfortable viewing
– A universal adapter that allows you to use your smartphone camera to view and capture photos of the specimens
– Ability to view both transparent and non-transparent objects
– Easy and accurate focusing mechanism
– Magnification for 60X/120X/200X
– 2 prepared slides, 10 blank slides, labels, cover glasses, 2 collecting vials and a pair of tweezers; everything you need to get started!
With any of these items, you really can't go wrong-they are both fun and an educational powerhouse for all ages. Now the problem for this engineer is going to be waiting until Christmas…….
Happy Holidays!
Be sure to follow Food Wine Sunshine on Facebook, Twitter, Pinterest, Google + and Instagram for more tips, fabulous recipes and more!