(Last Updated On: September 5, 2019)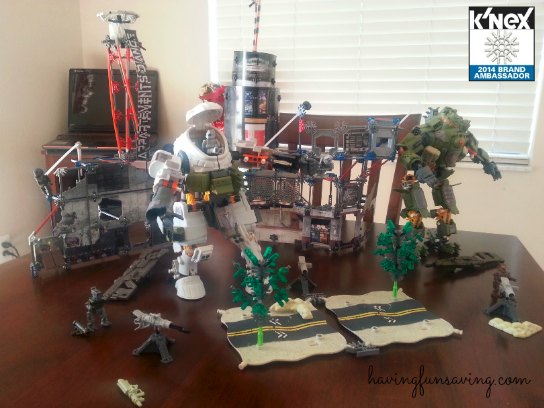 K'NEX Ultimate Angel City Campaign Building Set Review
Titanfall fans get ready to roll up your sleeves and build the Ultimate Angel City Campaign Building Set! This HUGE set is from the creators at K'NEX. It has over 1400 pieces, and it includes 6 Figures including Pilots and Spectres; and an assortment of working weapons and stationary turrets. We received this set for review, and it provides HOURS of building fun 🙂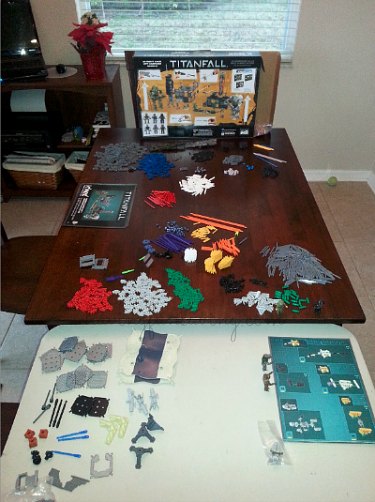 Get ready to maneuver through the war-torn streets of Angel City in the K'NEX Titanfall Ultimate Angel City Campaign building set! We have had some fun battling the Titans in the ruined terrain of the city, jumping the Pilots between buildings, and arming the weapons to continue the battle between the IMC and Militia forces.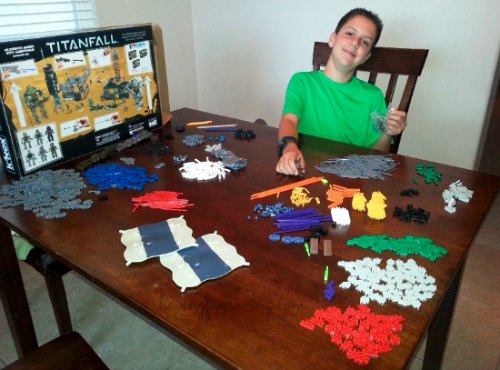 This was definitely a harder set to put together, it took two of us about 2 hours a day for over a week to complete it. It does really really cool now that it's finished. We felt that the directions were a bit harder to follow on this set, but with this many pieces, I guess that's understandable.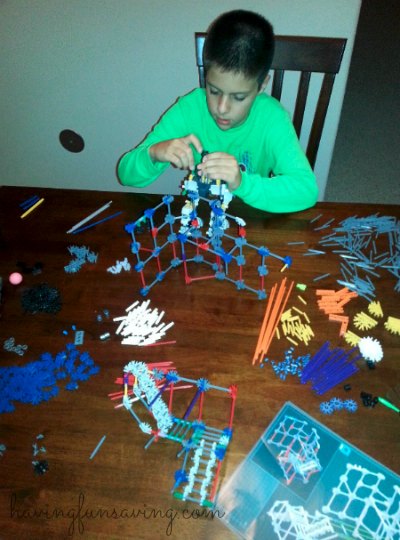 This set includes exclusive decals on the city walls mimic the look of Angel City while the features of the set allow your pilot to run along walls and jump between buildings. The set is recommend for ages 8+, but I do definitely recommend the + or having a skilled builder help 🙂
Where do you get this fun K'NEX Building Set? Keep a look out for it at your favorite retailers and on it actually on sale for almost 50% off on Amazon.com right now!
Make sure to follow K'NEX on Facebook, Twitter, Instagram, Pinterest, and YouTube.
While you are at it – you might as well stay up to date with me too

Find Food Wine Sunshine on Facebook, Twitter, Pinterest, and Google +.
Disclosure: I received no compensation for this publication. Food Wine Sunshine did receive products from review from the above company. My opinions are my own and may differ from those of your own.