(Last Updated On: September 5, 2019)

Get Rolling With K'NEX Infinite Journey Roller Coaster Building Set
I have had the opportunity to partner with K'NEX for some time now and I am very grateful for it! So are my kids! I have seen the sets change through the years and see how my kids grow and learn with each one different. I have seen the directions get easier to follow and now have the opportunity to just hand the kids the box and they come back with a completed K'NEX creation!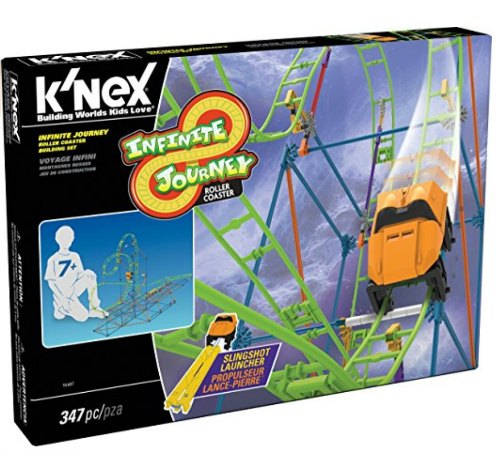 When my son saw the K'NEX Infinite Journey Roller Coaster Building Set that we got for review, his first comment was "This one is gonna take me forever I think." I told him to look at how many pieces there were and when he saw that there was only about 350 parts, he was instantly intrigued how he could make a ROLLER COASTER with so little parts! So, away he went.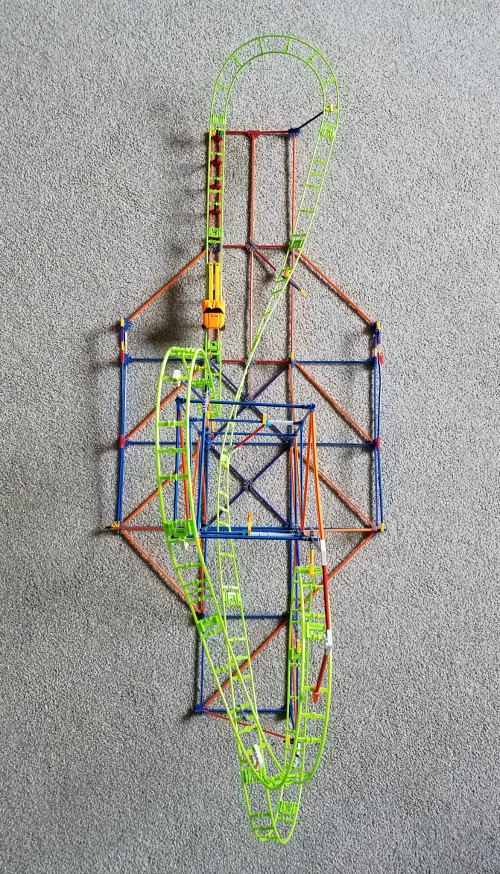 He actually had the set built in less than 2 hours and that was with taking a few breaks for snacks and to chat with friends. Then he spent countless hours showing it off to us and his friends. He loves the way the "car" cruises around the track and that he can make modifications to the track to see if he can get it to go slower or faster.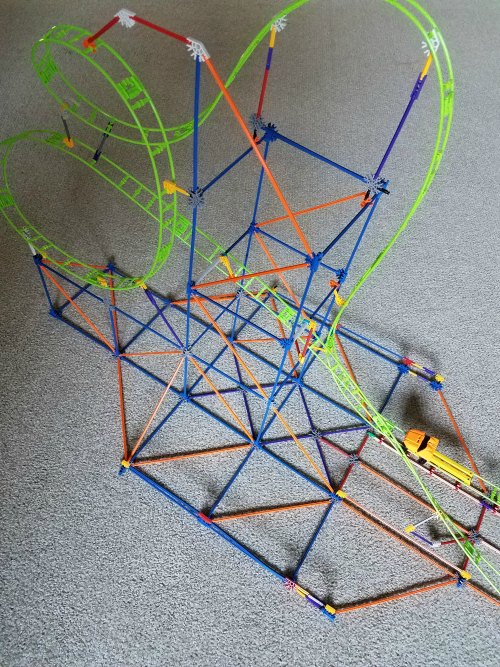 Want to know what I love about it? Well, first is that he loves it…of course. Second is that this set isn't huge, it doesn't take up his whole room! That means we aren't telling him a few days after he builds it that he has to take it down that we can actually walk in his room. It fits nicely in the corner and he can easily carry it out to the loft when he wants to play with it with several friends.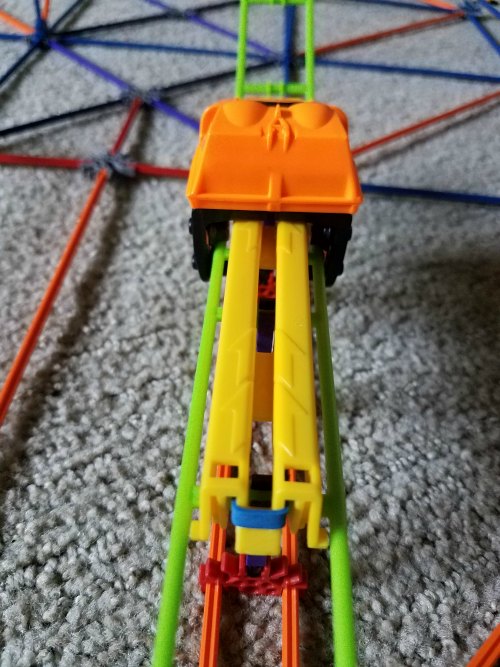 Want to know what on thing you are going to love about it? The price! It's on sale on Amazon right now for only $29.99. Which makes this set a fabulous gift idea for the holidays or any day 🙂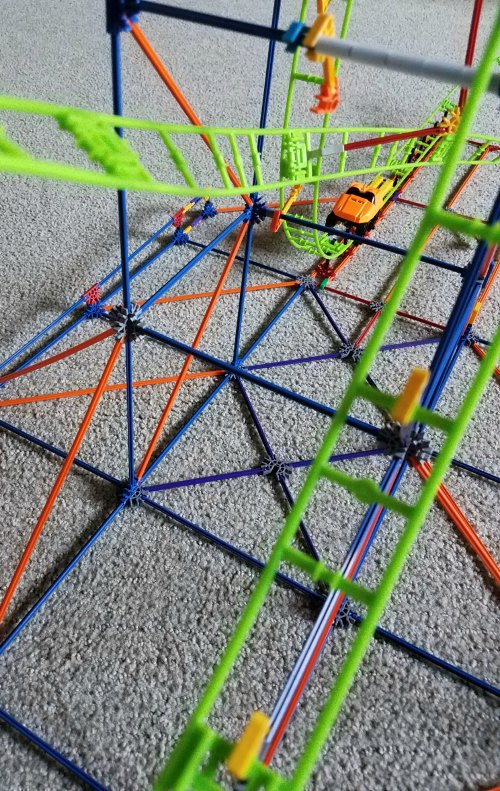 All K'NEX parts and pieces are guaranteed for a lifetime of fun and all K'NEX bricks, rods, and connectors proudly made in the USA. This set is perfect for builders ages 7 and up.
Where to buy the K'NEX Infinite Journey Roller Coaster Building Set:
Be sure to follow K'NEX on Instagram, Facebook, Twitter, Pinterest and YouTube for lots of building fun. And don't forget to follow me on Facebook, Twitter, Pinterest, Google + and Instagram for more family fun!