(Last Updated On: September 5, 2019)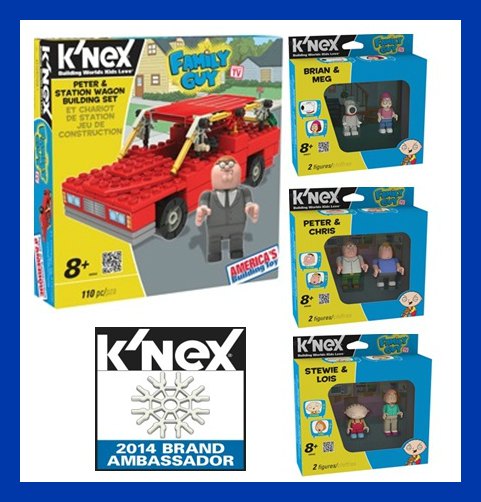 K'NEX Family Guy Sets Review – Get Building With Family Guy!
I am very excited to say that I was selected to be a K'NEX Brand Ambassador this year! Well, let me clarify…I think my son was a bit more excited that me 😉
You will be seeing some of Steven's reviews over the next couple months, but the first set he checked out for review was the Family Guy Station Wagon Building Set and the Buildable Figures. You don't have to be a fan of the show in order to have fun with this set, but it is kinda neat seeing the stars of the show and building the car in your own home 🙂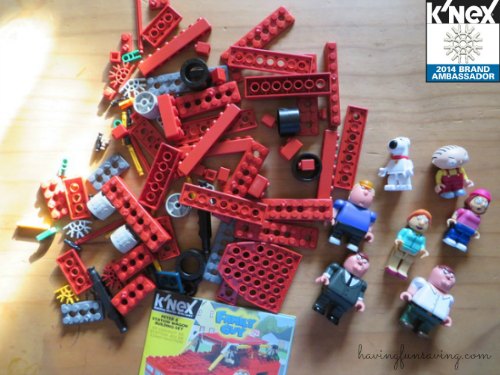 The first thing that he commented on was that there were 110 pieces, so he was confident that it was a set that he could tackle himself without getting frustrated…or waiting for dad to get home 🙂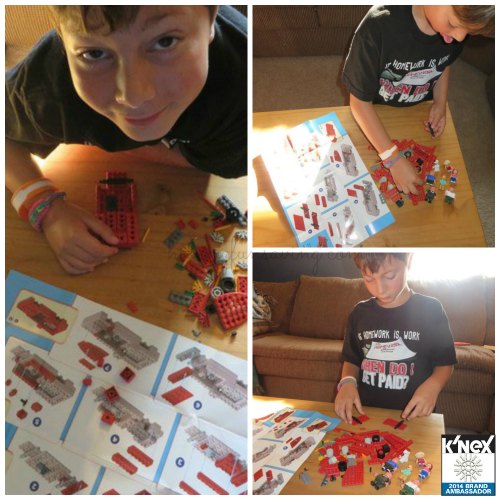 The directions were really easy to follow, he even got ahead of himself and skipped a step and he had to start over once, but it still didn't take him long and he was very proud that he was able to fix it himself.
Didn't he do a great job?!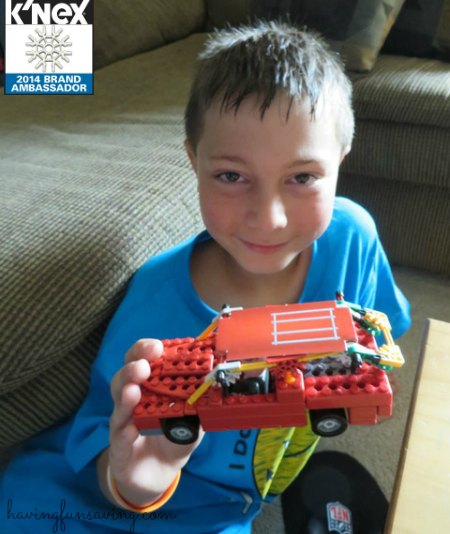 Here is a bit more about the sets he is playing with, each are recommended for kids 8+:
Family Guy Peter and Station Wagon Building Set item #44044 – Build Peter in the family Station Wagon from the hit TV show Family Guy! Includes a buildable Peter figure, dressed in his work suit, plus K'NEX rods, connectors and bricks to build a moving replica of the family's red Station Wagon from the show! Easy-to-follow building instructions are included.
Family Guy Brian and Meg Buildable Figures item #44041 – Build your favorite characters from the hit TV show, Family Guy! This set includes 2 buildable figures – Brian & Meg.
Family Guy Peter and Chris Buildable Figures item #44040 – This set includes 2 buildable figures – Peter and Chris.
Family Guy Stewie and Lois Buildable Figures item #44042 – This set includes 2 buildable figures – Stewie & Lois.
Where do you find these fun Family Guy K'NEX sets? Well, right online, on Amazon, and of course at your favorite retailers like Toys R Us.
Make sure to follow K'NEX on Facebook, Twitter, Instagram, Pinterest, and YouTube.
While you are at it – stay up to date with me too 🙂 Find Food Wine Sunshine on Facebook, Twitter, Pinterest, and Google +.
Disclosure: I received no compensation for this publication. Food Wine Sunshine did receive products from review from the above company because I am a K'NEX Brand Ambassador. My opinions are my own and may differ from those of your own.