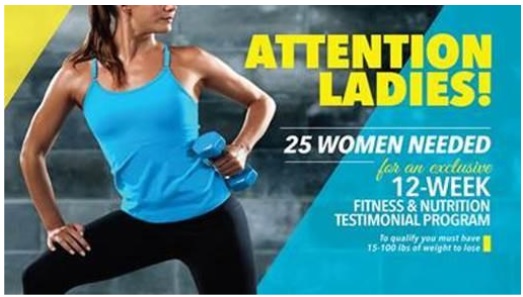 Jazzercise Forever Fit Program – Sign Up Now!
Are you looking to really spice up your exercise routine? Are you ready to get some REAL results and dance off those unwanted pounds? Then you have to check out the Forever Fit Program at Jazzercise.
Who can join?
This program is great for anyone who needs to lose 15+ lbs.
What is Forever Fit?
This program combines Unlimited Jazzercise classes with Four nutrition seminars, measurements and body fat assessment with an instructor, personal weight training sessions, weekly tracking of your exercise and free child care. We plan to document the before and after results over a 12 week period. Remember it is with team work that we are all going to be successful!!
How much does it cost?
New Customers: $50 Assessment Fee, $45 Monthly EFT for April/May/June Forever Fit program is Free, Additional PT30 sessions 4 for $59
Current Customers: $25 Assessment Fee, Continue current Monthly EFT rate Forever Fit program is Free, Add on 4 PT30 sessions, total package $84
How many people will be in the group?
The Lutz Jazzercise testimonial group is looking for 25 participants.
When are the Personal Training Sessions here in Lutz, FL?
Mon/Wed 7:30am w Stephanie
Tues/Thur 7:00am w Deb
Tue/Thur 10:30pm w Kerry
Fri. 8:30am w Chelsea
Fri. 10:30 w Linda
What if I have questions? How do I sign up?
If you have any questions, please contact Kerry at 813-743-9493 or Deb at 813-760-6244 or email dgoldman@jazzercise.com.
Don't live in Lutz?
You can check out all the locations here and check out if your location is participating as well!
Not interested in the Forever Fit Program but want to check out Jazzercise Classes?
Now through 4/30 you can get 50% off the Joining Fee and the 1st Month of Classes!
Not sure if Jazzercise is right for you?
Check out my post on why Jazzercise Makes Me A Better Runner! I love to go to Jazzercise and run!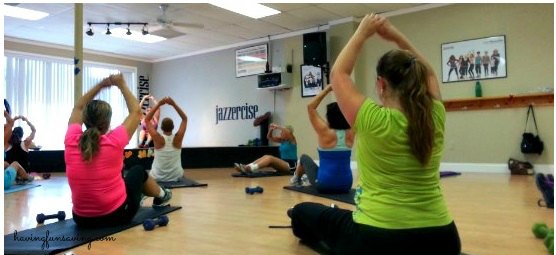 Make sure to follow me on Instagram to stay up to date with my runs and Jazzercise classes. Looking for more of my thoughts and other fun stuff? Be sure to follow Food Wine Sunshine on Facebook, Twitter, Pinterest, and Google +
Together we will be FOREVER FIT!!!
*Jazzercise may want to use your success story for a testimonial.