(Last Updated On: August 28, 2019)
This article was published for Bluehost. All opinions expressed are solely my own.

How to Start a Mommy Blog
Four years ago I was sitting in the waiting room at the doctor's office with my daughter and I read an article about Mommy Blogs. It took a lot of research and some elbow grease and I started Food Wine Sunshine. I wish someone would have introduced me to Bluehost back then!
Bluehost is a web hosting company that has provided web hosting for mommy bloggers and businesses since 2003. They are the #1 hosting provider recommended by WordPress.org. I will admit that I was drawn to them at first because their prices are competitive and cost-effective, starting at $3.95/month which includes a free domain registration.
They also have one-click WordPress installation and theme download which is perfect for new bloggers who don't have any CSS or scripting knowledge. If you don't want to use WordPress, they also have our drag-and-drop builder: Weebly with hundreds of free themes to choose from.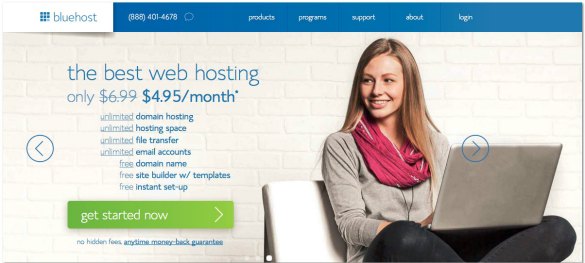 I have definitely used their tech support a number of times, and it's great that they have US-based customer support available via phone, live chat, or email 24/7.
So, if you are interested in sharing your thoughts, dreams, or your savings tips with the world and you have thought about starting a mommy blog…I suggest checking out Bluehost too!