(Last Updated On: September 4, 2020)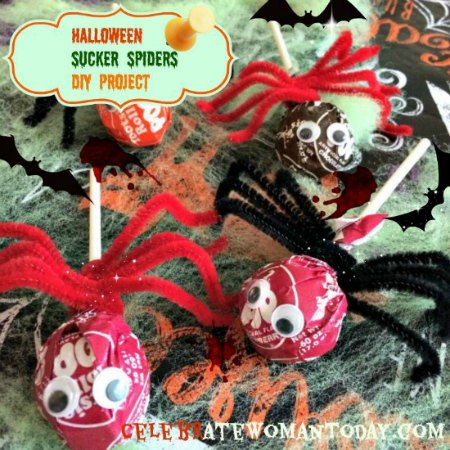 Halloween Sucker Spiders Craft #12DaysOf
Halloween is almost upon us and I am excited to share this adorable craft with you all! Halloween shouldn't be scary when it comes to spending money on crafts and recipes. It is time to get your family together, and let the allow individual creativity to unravel.
We are honored to launch the 12 Days of Halloween Crafts and Recipes Ideas for you!
DAY 1 is represented by a Halloween Sucker Spiders Craft that shows endless possibilities when it comes to decoration! Celebrate Woman Today shares her version of this simple and affordable craft.
Find details for the Sucker Spiders here.
Before you leave, check out other recipes and crafts that will inspire YOU to do something extra special this Halloween season!