(Last Updated On: April 2, 2020)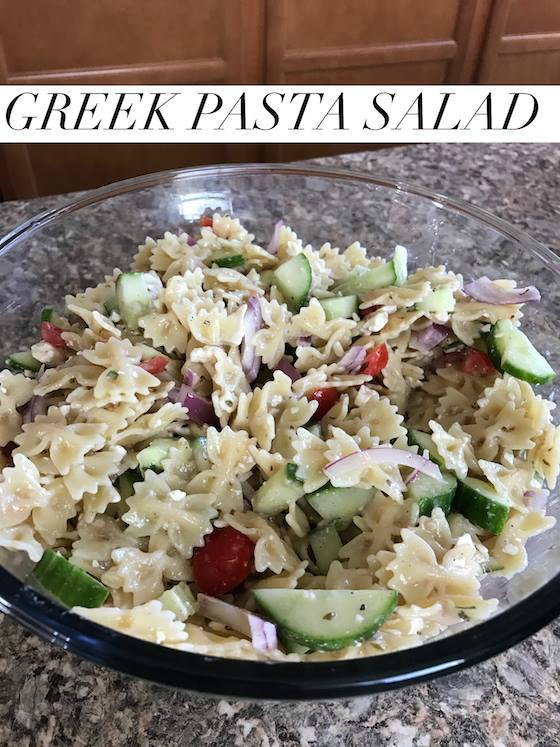 Greek Pasta Salad Recipe

Every good BBQ and Picnic has a cold pasta salad, and there are so many different varieties out there. Today, we have a delicious recipe for a Greek Pasta salad. I love the flavor of a Greek Salad, so this is a lighter version of a Greek Salad. It's nicely coated in a dressing and it's full of flavor with cucumbers, tomatoes, feta cheese, and more.
Visit Janell at SavingYouDinero.com for this easy to make Greek Pasta Salad. I love that you can prepare it in about 20 minutes!
Before you go, be sure to check out all the delicious recipes that are sure to make your next BBQ a huge success!