(Last Updated On: July 1, 2019)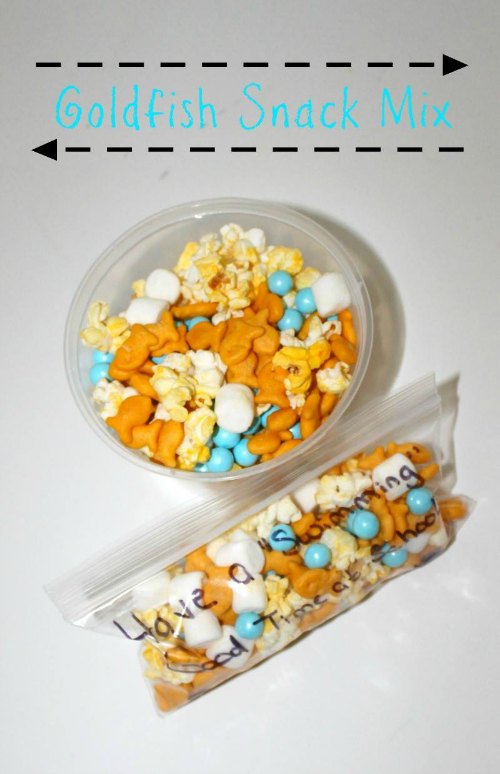 Goldfish Snack Mix Recipe #12DaysOf
We are already at Day 10 in our 12 Days of Back to School Lunches. We hope that you have found lunchtime inspiration in these fabulous ideas shared, I can't believe the series is almost over! Don't forget to check out the last two days for new recipes to add to your Back to School Lunch collection.
Today's recipe comes from Gwendolyn at Finding Sanity In Our Crazy Life. She brings a fun Goldfish Snack Mix that is the perfect blend of sweet and savory.
Get the recipe for this tasty Goldfish Snack Mix and put a surprise in their lunchbox.
Before you go, be sure to check out all the delicious and fun ideas that my blogger buddies and I cooked up for Back To School on the linky below.