(Last Updated On: September 5, 2019)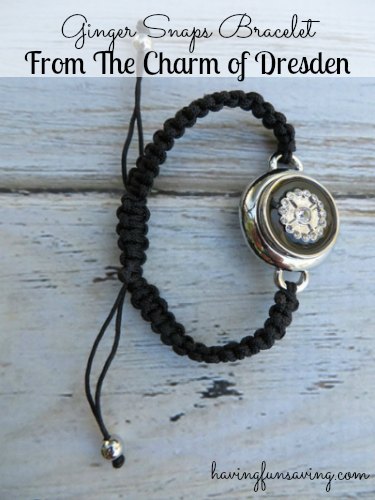 Ginger Snaps Bracelet Review – The Charm of Dresden
If you know me or have been following me for awhile, you are well aware that I love jewelry. I work out of the house, so most days I am in shorts or jeans and flip flops. I count of jewelry for adding a bit of FUN to my outfit…to ME…to my day! Jewelry is such an easy way to change up my mood and even make me smile.
That gorgeous bracelet pictured above is a Ginger Snap Bracelet from The Charm of Dresden, and I am very thankful that I got the chance to review it 🙂 The Charm of Dresden is a shop that is filled with charming and inspirational jewelry. Not only are the pieces beautiful, but they are AFFORDABLE. I think we all also know that I am a frugal gal 😉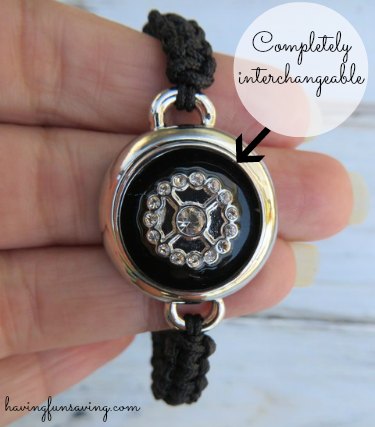 Ginger Snaps™ is a spirited new collection of interchangeable jewelry featuring "fashion snaps," button-like charms you snap in and out of your jewelry and accessories. That means you buy just one bracelet (or ring, necklace, etc.) and you can buy several Snaps and you can a bunch of different bracelets in one! You will love the infinite possibilities. Ginger Snaps is all about heart and soul, sweetness and sass, and brazen individuality.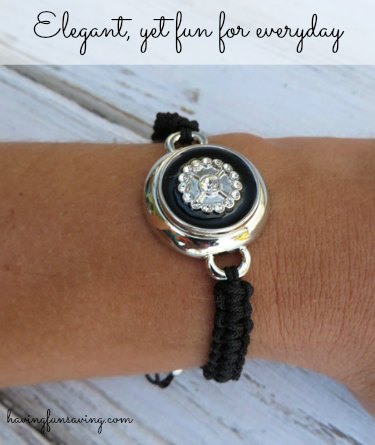 My bracelet is the Ginger Snaps-1 Snap Woven Black Bracelet and it is just $14!
There are TONS of Snaps to choose from, so there are bound to be several that you can't live without 😉
Check out the Ginger Snaps – they are priced at just $6.99!
Ginger Snaps interchangeable Snaps are the latest hot trend in fashion jewelry. These great Ginger Snaps "snaps" fit snugly into the Ginger Snaps bracelet, necklace, ring or lanyard. Change it up by switching out the interchangeable snaps to match any outfit. As you can see, the bracelet is also very easily adjustable…you can tighten it or loosen it with just one hand!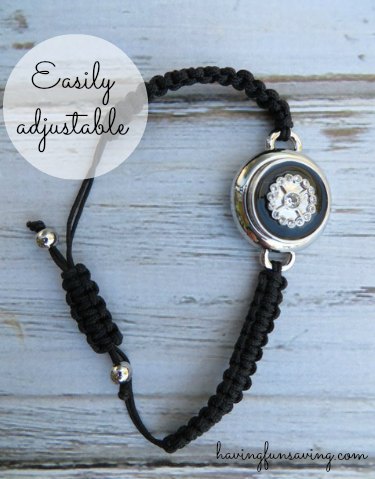 As I was checking out the different Snaps, I noticed that they are having a DEAL! And you all know how I love a deal 😉
Buy 4 snaps at $6.99 each and get one FREE – Use Coupon code snap 5
Buy 3 snaps at $6.99 each and get one FREE Ginger Snaps ring – Use Coupon Code snap3
Your shopping experience at the Charm of Dresden will give you that hometown feeling while enjoying a great selection of inspirational, stylish and trendy products. Their shop supports products that are made in the USA and they strive to give you the best customer service along with exceptional items that are one of a kind, unique and inspiring.
Make sure to stay up to date with me for more fun reviews, recipes and more – Find Food Wine Sunshine on Facebook, Twitter, Pinterest, and Google +.
Disclosure: I received no compensation for this publication. I did receive products from review from The Charm of Dresden. My opinions are my own and may differ from those of your own.