Get Ready For Summer with Designer Noodles
We have had some amazing weather here in Florida, in fact, us parents have been calling it "odd." It hasn't been the steamy hot 24/7 yet, we have been cooling down at night and staying cool into the morning. Which has been great for us adults -we can actually sit outside in the evening and chat without feeling like we are melting! But this also means that the pool is cooling down at night. Which means it's still cool in the afternoon. Which means the kids are not a fan of the "amazing" weather we have been having.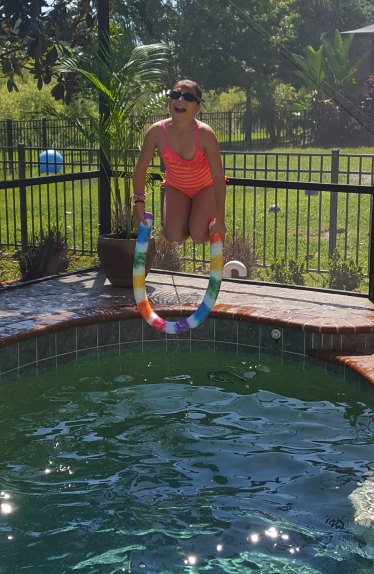 This past weekend, they weren't waiting any longer. They had their swimsuits on after Pancake Sunday and they took their favorite pool toys out of the storage bins. Some were mildew-y after sitting for so many months, expect our Designer Noodles that we were fortunate enough to receive for review.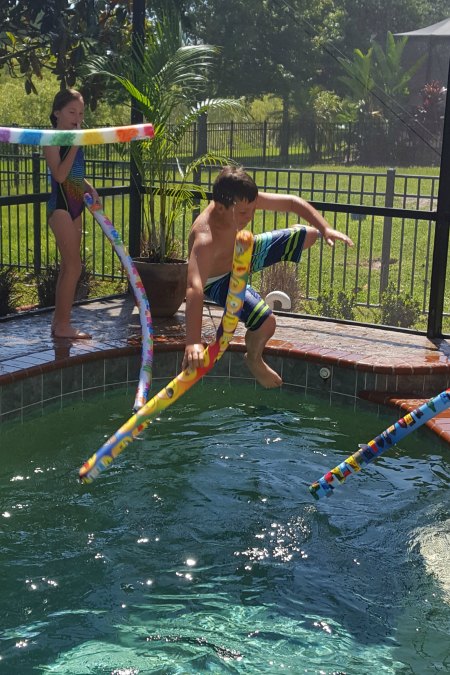 We have quite a few different fun designs, so all the kids grabbed one (or two or three) of their favorites and jumped in. Literally. Right away the parents started commenting on the cover (made of spandex) that protects the noodle. Not only is it colorful and fun, but it discourages the smaller kids from biting it and the older kids from picking it apart. Which means less debris in the pool later for us adults to clean up 😉 The cover also helps protect the noodle from sun damage…and in Florida, we have a LOT of sun, so I am thankful that our Designer Noodles will last more than the typical month or two.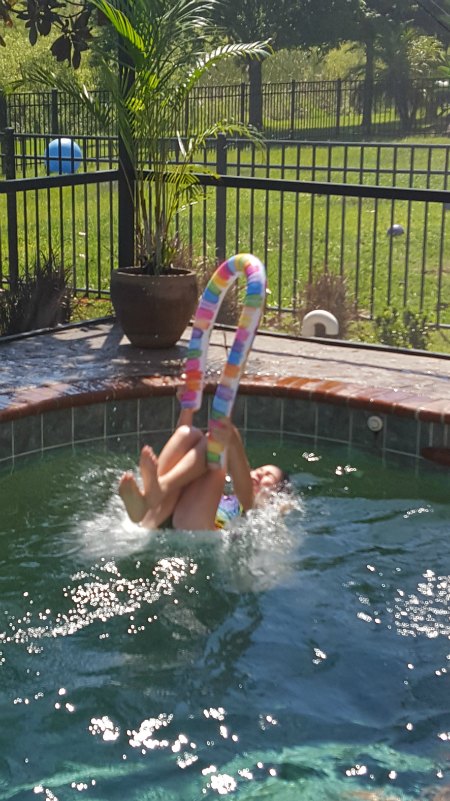 My kids and all their friends will definitely tell you that having fun in the pool isn't the same without pool toys to play with.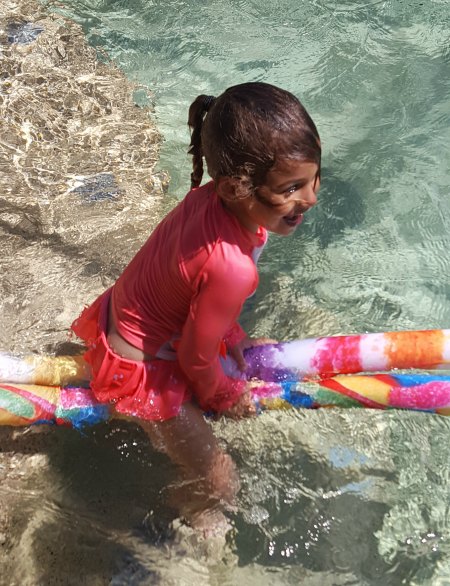 And not just any pool toy – The Original Designer Noodle™. You can find yours for this pool season at huge retailers such as Dylan's Candy Store, Universal Studios, and Nordstrom, and more. In fact, find out Where To Buy Designer Noodles HERE. I know we are looking forward to enjoying ours all season long and well into the future!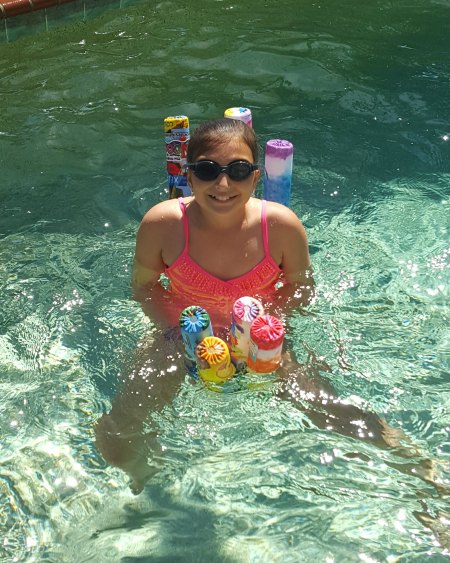 Be sure to check out the Designer Noodle and all the eye catching with colorful designs, pictures and graphics online and stay up to date with them on Facebook and Twitter.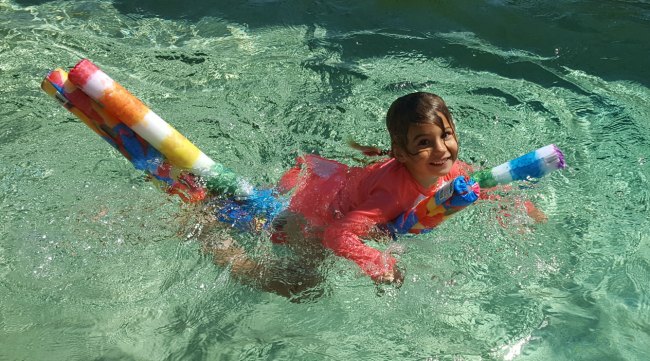 How are you and your family Getting Ready For Summer Fun?
Be sure to check out Food Wine Sunshine on Facebook, Twitter, Pinterest, Google + and Instagram for more Frugal Family fun tips, healthy recipes, and more.
Disclosure: Food Wine Sunshine did receive the products listed above for review. No other compensation was received. All opinions are 100% our own.