(Last Updated On: September 5, 2019)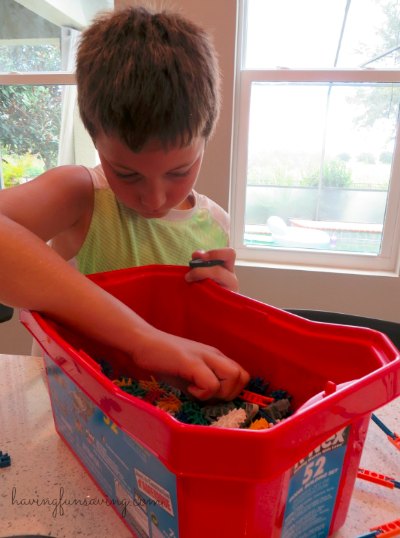 Get Building With K'NEX – K'NEX 521 Piece Building Set Review
I am a K'NEX Mom Ambassador and that means my kids get to review some really amazing things! Most recently my son dove into the K'NEX 521 Piece Building Set and let his imagination take over. The set actually comes with a variety of directions for things to make (such as dragsters, Ferris wheels, dinosaurs, creatures and more!) but the great thing about K'NEX is that you can also take all of those pieces and build whatever your heart desires!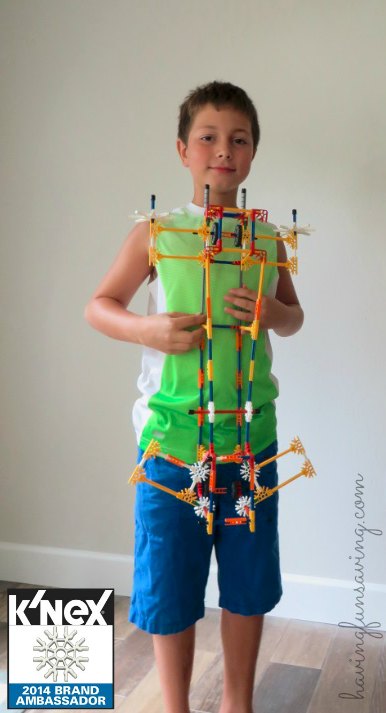 He started with the idea that he wanted to make an airplane, and as he was looking for pieces and wheels he decided he wanted to make a really BIG airplane. It was so cool, as his mom, to watch him get so into what he was doing.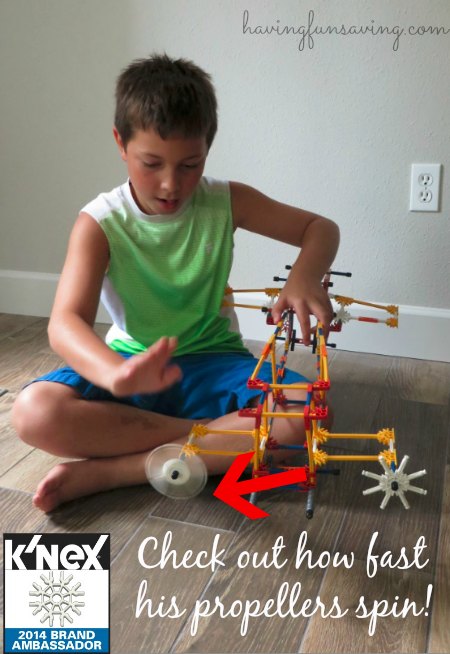 From there he added his propellers and was ready to show off his building skills. Did you see how well those propellers go? It was ready to FLY!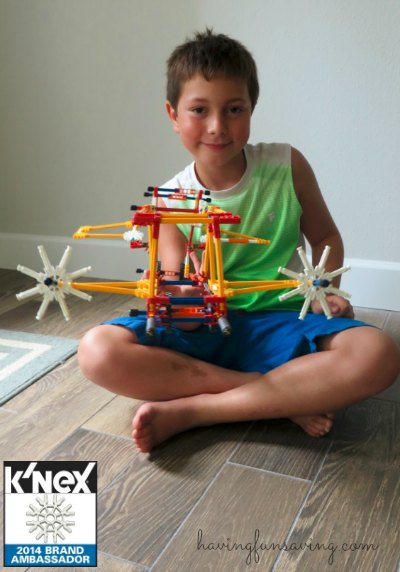 One of the things he really liked about his creation was that it was durable, he was able to roll it around on the floor and it crashed into the wall a few times and it didn't come apart! Because it wasn't built of tiny pieces stacked on top of each other, so the space and longer pieces actually made it more durable! He was so proud of his plane…isn't it awesome?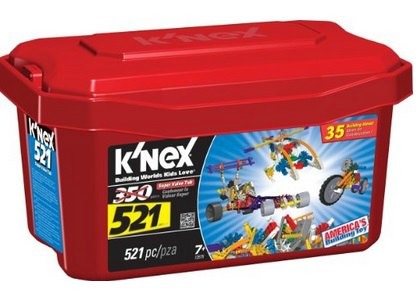 Not only does this set come with a ton of pieces, but it also comes in it's own storage case! That is something I especially like 🙂
Where do you get this fun K'NEX Building set? Right on Amazon of course…and it's actually 20% off right now making it just under $20.
Did you know that K'NEX were Made in the U.S.A.? Pretty awesome, huh?? 🙂
Make sure to follow K'NEX on Facebook, Twitter, Instagram, Pinterest, and YouTube.
While you are at it – stay up to date with me too 🙂 Find Food Wine Sunshine on Facebook, Twitter, Pinterest, and Google +.
Disclosure: I received no compensation for this publication. Food Wine Sunshine did receive products from review from the above company. My opinions are my own and may differ from those of your own.