(Last Updated On: September 4, 2019)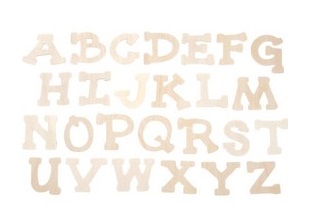 Frugal Family Fun – Fun Letters Craft
I have a fun craft for you guys today! We are in Spring Break here, we are loving cheap and FUN activities 🙂 This is a great idea for the kids to have fun, learn their letters, make words, and more!
You can grab wooden letters at your local craft store for as little as $.50 or $1 – depending on the size that you want to get. You can also get the whole alphabet at Joann's for just $3.99 right now!
You will also need to get paints…If you did the canvas craft I told you guys awhile ago – you can use those 🙂 But if you need to buy it you can find sets in stores for as little as $2, but they can go up to $7.
Grab some FUN wobbly eyes – these are super cheap and can be used for a ton of crafts in the future. you can find a package for about $3.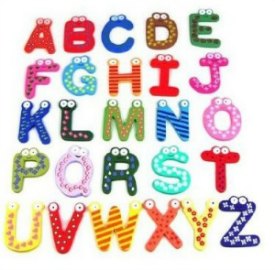 For the magnets for the letters, you can buy some for $3 or so, or you can just wait for those businesses that give you magnetic business cards and cut them up and use those. What a fabulously frugal idea!! Also there are magnetic shopping lists that we all use – when you run of of the paper – save those magnets strips….you can use those for all sorts of crafts.
In the end, you can spend between $10 – $15 and you will get a HAND MADE wooden magnetic alphabet set, build memories with your children and even get enough special letters they can spell out their name and paint it. 🙂
If you don't want the alphabet, you can get any letters your children want – make their names, etc. This would also be a FUN gift idea!
When you head to the store, always search coupons – there are always coupons for Michaels and Joanns.
If you aren't feeling crafty, you can check out the deal I posted that I found on Amazon the other day for these too.
Thanks Emily for this Frugal Family Fun idea!