(Last Updated On: August 27, 2019)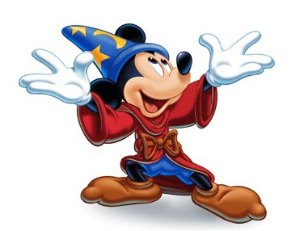 Frugal Family Fun – Experience Some Disney Magic
The holidays are over and everyone is back into the hustle and bustle of work and school. So for this week's Frugal Family Fun post I would give some FUN Disney tips. I know I am ready for a vacation already 😉
I know I have mentioned in the past that a great way to visit Disney and not spend a ton is to "Hotel-Hop", so I thought I would expand on this to let you know how my family loves to do it!
Since Disney transportation is available all over the place and in different ways (boat, bus, monorail), to make the most of your day I am going to give you two different options…
This is a big post this week – so make sure you CLICK TO CONTINUE to see all the fun details!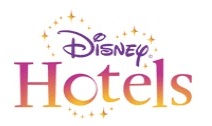 Option #1:
Park at the Polynesian Resort – This is a Magic Kingdom Resort – so follow the signs to that resort area
The parking guards will ask you why you are (Valet is also available)- let them know you are coming in to visit, eat lunch, shop, etc. Have a photo id ready – they always ask. If you are staying in Disney, just showing them your pass is usually enough.
The Polynesian has several shops (clothing, souvenirs and more).
There are several restaurants in the hotel as well – including a food court setting. If you like Sushi – the sushi bar upstairs is yummy and the prices are good! This is where we usually eat. The kids meals are pretty cost-effective and the wait is usually very minimal compared to the other restaurants.
There is a nightly performance at 6:00 p.m. (with the expectation of Sunday and Monday) in the front of the hotel with a Flame Thrower. This is a very brief performance – but the kids always enjoy it and it's FREE.
From the Polynesian we usually take the monorail around – My kids love riding the monorail! This one stops at the Grand Floridian, Contemporary, and the Ticket and Transportation Center – then back to the Polynesian. It just goes in a big circle.
The Grand Floridian is beautiful – It is nice to walk through and just experience.
The Contemporary Resort has an outside balcony that is perfect to watch the Magic Kingdom Fireworks from if you happen to be there late enough. The monorail actually goes directly into the middle of this hotel. That's always fun to experience.
Each resort is unique in it's own way – different pools, shops, and cafe style food options as well as restaurants.
The Polynesian Resort also has boat transportation but it doesn't go to all the above mentioned hotels like the monorail does.
Option #2:
Park at the Wilderness Lodge (we are usually at the campground – if you like to camp – their campground is AMAZING – if you need any info on that – let me know!)
I LOVE this hotel – if you want to eat out – the Whispering Canyon (as soon as you walk in, it's on your left) is a real hoot 🙂 – Make sure you should ask for Ketchup 😉
This hotel has a fun little arcade in it off of the store.
From this hotel, we usually take the boat transportation – the kids love it and it's relaxing…
The boats go to the Fort Wilderness Campground (the campground has a free petting farm and a beach area – the beach area is also a nice area to watch the Magic Kingdom Fireworks from) and the Contemporary Resort.
If you want to get even more stops in….
You can go to the Animal Kingdom Lodge – you can only drive or take the bus transportation here. Again, this resort (as with all Disney Resorts) is amazing. You can see some animals, in the back of the hotel they have Zebras, giraffes, etc. in an open "Animal Kingdom."
The Boardwalk Hotel – This one is filled with shops and food options. The have street performers nightly here too. My kids loving it – there is usually a magic act and jugglers 🙂 ESPN Zone is here of you have a sport fan. The Boardwalk Hotel is on a huge circle where you can also walk to the Yacht Club.
I always pack as much food, snacks, and drinks as I possibly can. I bring a small lunchbox/cooler and fill it with sandwiches, lunchables, frozen go-gurts, cheese sticks, and juice boxes. You can bring your own food into the parks even. Just no alcohol and you have to be able to carry your bags (no roller coolers) or have them in your stroller. Just raid your pantry – no need to make a special trip to the grocery store 🙂
Want to hit the parks?
There are several options for Florida Residents for passes. For the last 2 years we have gotten the Epcot After 4pm passes. They are about $175 each. Check out the Florida Resident Rates for Disney. It is alot cheaper than the other pass options. The kids are at an age where Epcot is still fun and they like walking around the different countries, seeing the sites, collecting different stamps from all the countries. You can also get a FUN discount on the Water Parks if you are a Florida Resident – look for the after 2:00 PM passes, you can grab these for under $65!
Don't live in Fl? Head to your local AAA office and ask what discounts they have available.
Want to stay the night?
We LOVE the Fort Wilderness Campground, it's amazing with it's pools, activities, and the atmosphere is just FUN. As for resorts, Disney is has several "levels" of resorts for all budgets. You can also consider staying off property for alittle extra savings. Personally, if I have the option – I always stay on property.
Disney is a Magical Place – and you CAN experience the Magic it has to offer without spending a fortune.
Don't forget to sign up for the Disney Magical Ways emails – these are emails direct from Disney with insider tips and promotions!
And finally – leave your Disney Savings tips below! I have been over 100 times but I can promise you that I have not experienced ALL the magic and frugal ways Disney has to offer 🙂
Have fun saving in Disney 🙂