(Last Updated On: September 4, 2019)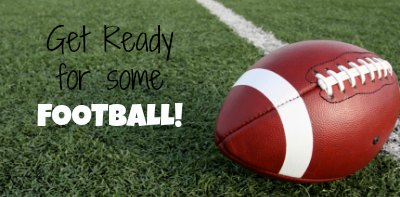 Frugal Family Fun – BIG GAME Crafts and Snack
The BIG GAME is coming up soon, so I thought I would share a few quick and easy craft ideas for the kiddos. That way they can stay excited too 🙂
Homemade Mega Phone: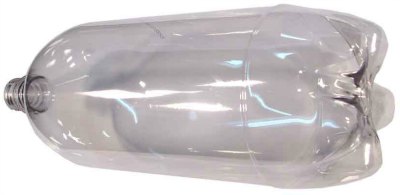 What You Need:
Empty plastic Soda bottle
Decorations – foam stickers, construction paper etc.
What You Do:
Cut the bottom of the bottle off – beware to cut smoothly so there aren't sharp edges left
Decorate it
Cheer on your favorite team!
If that sounds a bit too loud for you, you can also make shakers 😉
What You Need:
Empty Plastic Bottles
Decorations – foam stickers, construction paper etc
What You Do:
Fill it with rice or dry beans
Decorate
Start shakin'
I know I have told you guys about this Football Wall game before, but as a reminder – this is FUN and super easy to get together: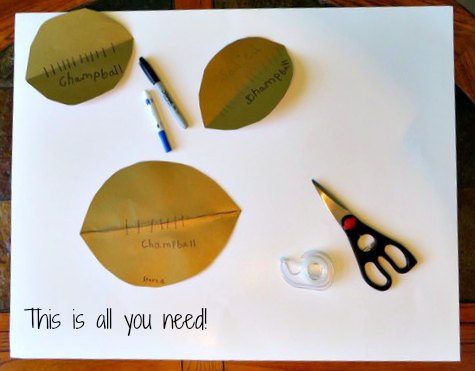 What You Need:
White Poster board
Brown card stock – we had gold poster board laying around, so we used that
Markers
Poster tacks or doubled sided tape (something that will stick to the walls)
Blindfold – or something to cover your eyes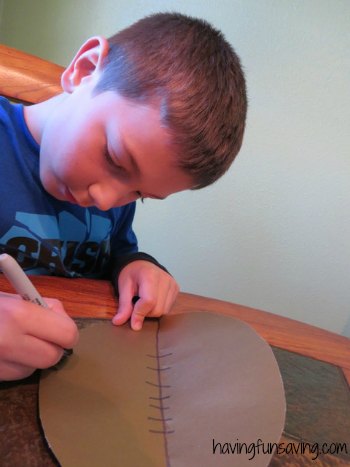 What You Do:
Make footballs out of the brown card stock – the easiest way for me what to fold the paper in half and cut from corner to corner making a half of an oval…when you open it, it was a perfect football
Use Markers to decorate the footballs and add the names of the players
Create your goal post by cutting stripes of white poster board
Attach it to the wall using poster tack or double-sided tape
Put double-sided tape or tack on the back of each football once it is decorated
To Play:
Line Up your Players
Blindfold them one at a time and spin them three times
Let them go and see if they can SCORE
When everyone has a turn, write down the points and repeat as many times as you would like…Maybe 1st one to 21 win…whatever you think your group would like…make the rules together!
Point suggestions can be 3 – for a field goal 🙂
Need a FUN and easy snack idea?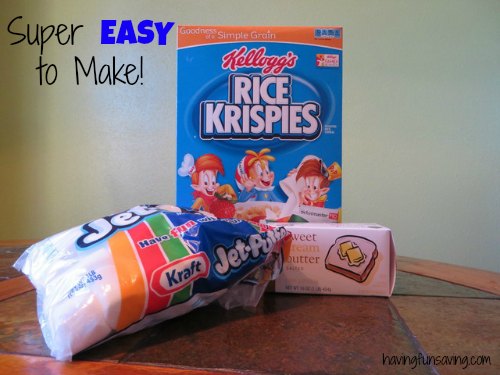 This one is always a crowd pleaser….
Football Shaped Rice Krispie Treats
Recipe Type
:
Snack/Dessert
Author:
Prep time:
Cook time:
Total time:
Ingredients
3 tablespoons butter or margarine
1 package (10 oz., about 40) regular marshmallows or 4 cups miniature marshmallows
6 cups Kellogg's® Rice Krispies® cereal – regular or chocolate
Melted chocolate or white icing to "decorate" the football
Instructions
In large saucepan melt butter over low heat.
Add marshmallows and stir until completely melted. Remove from heat.
Add RICE KRISPIES cereal
Stir until well coated
Let cool slightly
Using buttered hands, take the cereal mixture and shape them into football shapes
Decorate
Best if served the same day…store in airtight container
Notes
If you are using regular Rice Krispies, I would use the melted chocolate to "decorate" the football. If using the Cocoa Krispies, I recommend using the white frosting 🙂
Are you guys excited for the BIG GAME? What are some of your favorite game day snacks or activities?