(Last Updated On: June 7, 2019)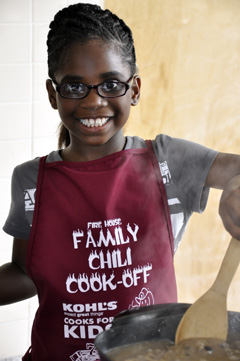 Free Cooking Classes For Kids + Free Cookbook
I found something really rather amazing for my fellow Florida Readers! Did you know that the Fit4Allkids program at All Children's Hospital offers family cooking classes several times a year. I had no idea!
The classes are designed for children ages 8 and up and at least one parent/adult must participate. These classes are made possible by Kohl's Cares and are free to all families, but space is limited and pre-registration is a must. My kids would love this! Sadie will be 8 in a few months, so I may wait until both my kiddos can go 🙂
Nutrition is an essential component to a healthy lifestyle, but it's not easy to change eating habits overnight and many kids resist changes to their familiar diet. But kids are more likely to try new food if they play an active role in choosing and preparing them — so make meal-time family time. Parents and kids cooking together can be a rewarding and a delicious experience!
Where are the classes?
Program locations include: St. Petersburg, Largo, Lithia, Holiday and Hudson.
What are the classes about?
Teach interesting facts about the foods we eat
Teach the skills needed to create delicious, quick meals
Provide the information necessary to make healthy food choices
Learn More
Check out Fit 4 All Kids online
Have Questions?
Parents can email questions to Fit4Allkids@allkids.org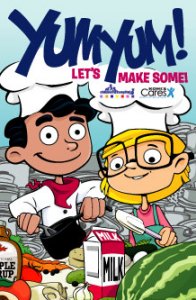 You can also score a FREE cookbook NOW! If you live in Florida, you can receive a print copy of their cookbook while supplies last. You just have to fill out a short form.
Not in Florida? You can still grab a PDF version for FREE!
Grab your FREE Kohl's Cares Kids Cookbook
Have fun cooking with your kids!